Ever since I joined Twitter in 2012, I've been hooked. I check it with a Cal Ripken jr. level of consistency every day. I'm the one constantly sending people tweets I think they might enjoy, and getting offended if they don't at least give me the obligatory "lol." I see hundreds of tweets every day, so I've probably seen at least a couple hundred thousand in my lifetime. However, there are still a few tweets that stand out.
That's why I've decided to establish the Twitter Hall of Fame. I'm not inducting people, but rather individual tweets. This is our inaugural class, so it had to be exclusive. Baseball inducted legends like Babe Ruth and Walter Johnson in its first batch of Hall of Famers, I'm not gonna throw in any old slapdick tweet that made you chuckle one time. These are the cream of the crop, the best of the best. Here goes nothing.
Kehlani didn't score 81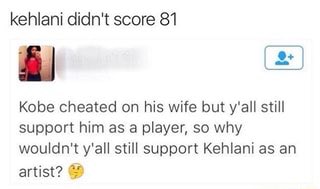 Just a truly unbelievable response to a somewhat rational question. For context, the popular singer was taking some heat from NBA Twitter after it came to light she had cheated on Kyrie Irving. This woman posed the question of why people were being so tough on Kehlani, but still supported Kobe (RIP) after he cheated on his wife. The fact of the matter is that, unlike Kobe, Kehlani has never scored 81 points in a baketball game. A feat like that wipes away any wrongdoing, everyone knows that. Which made me think of a follow-up tweet that may someday get Twitter HOF consideration.
RIP to ur Grandma but I'm different
First of all, how about the absolute set of balls on this guy to believe he would have somehow been able to stop the worst nuclear disaster in history? Simply no choice but to respect the confidence. After being told that this is not in fact something he could do, the tweet author doubles down on his take. But, of course, not before wishing RIP to the person in the replies' deceased grandmother.
Corona blew a 28-3 lead
The most recent tweet on the list, but an instant Hall of Famer. Also considered was the tweet saying "we just need to get into coronavirus' bullpen," but I couldn't find it anywhere. Kinda important if you want it to get into the Hall of Fame.
Dennis Smith jr.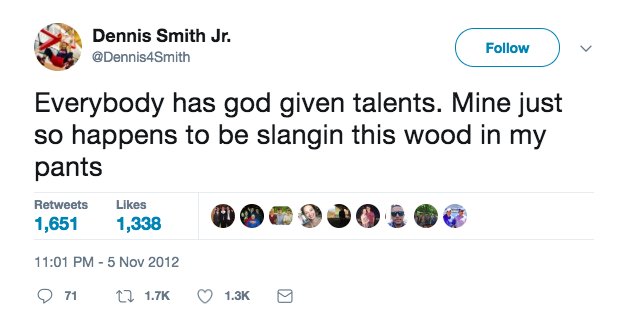 Players' old tweets going viral on draft night is always a yearly staple. He's a promising prospect out of North Carolina, above average athleticism & a great jumper… and a God-given talent of slangin' this wood in his pants. I have no idea why players wouldn't pay someone to clean up their Twitters for them before they go pro, but I'm really glad that they don't.
What are your favorite tweets of all-time that you think deserve Twitter HOF consideration? Respond below or tweet me @ncostanzo24 with what should make the next class.