Every Game Matters
With the season being just 60 games instead of the usual 162, teams won't get the chance to mail it in if they're losing a game. This season isn't a marathon, it's a sprint.
2. Old Faces in New Places
Among other moves, World Series hero Anthony Rendon switched leagues and signed with the Angels, Gerrit Cole left the Astros for the rival Yankees, and the Red Sox traded former MVP Mookie Betts to the Dodgers.
3. Mike Trout Doing Mike Trout Things
4. The DH in the National League
No more walking the 8th hitter in the lineup with two outs to get to the pitcher. Now NL teams will be able to reap the benefits of replacing the pitcher's spot in the lineup with a competent hitter. Or, you're an NL fan and you absolutely hate the DH.
5. The Astros Getting Thrown at a Bunch
In the wake of their major cheating scandal, look for the Astros to get beaned a ton of times.
6. The Astros Still Competing for a World Series
Whether you love them or hate them, you have to admit it'll be fascinating that a team as universally hated as the Astros will be competing for a championship in 2020.
7. Ronald Acuna's Bat Flips
Acuna is only 22 & already one of the most electric players in baseball.
8. The NL Central Race
Last year's NL Central was a three-team race between the Cardinals, Brewers, and Cubs. Look for the Reds to join the fun this year after trading for Trevor Bauer at the trade deadline last season.
9. Matt Chapman's Wizardry at Third Base
10. Max Scherzer Being an Absolute Psycopath on the Mound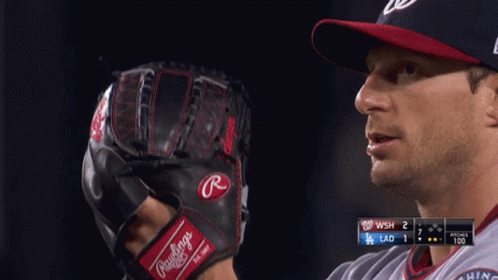 11. The Blue Jays' Young Rising Stars
12. Drinking Beers & Watching Games on Summer Nights
Everyone knows the best summer traditions start with B: the beach, beers, and baseball.
13. Tim Anderson's Swagger
14. Seeing if Anyone Bats .400
Nobody has hit .400 since Ted Williams finished the 1941 season with a .406 average. Anyone who did it in a 60-game season would carry an asterisk, but it would still be awesome regardless.
15. Joe Girardi Can Get Tossed from Baseball Games Again
16. Listening to Sports Radio Callers Overreact After a Bad Loss
It's been so long without baseball that I actually miss terrible WFAN calls.
17. Christian Yelich Dominating On Both the Field & Twitter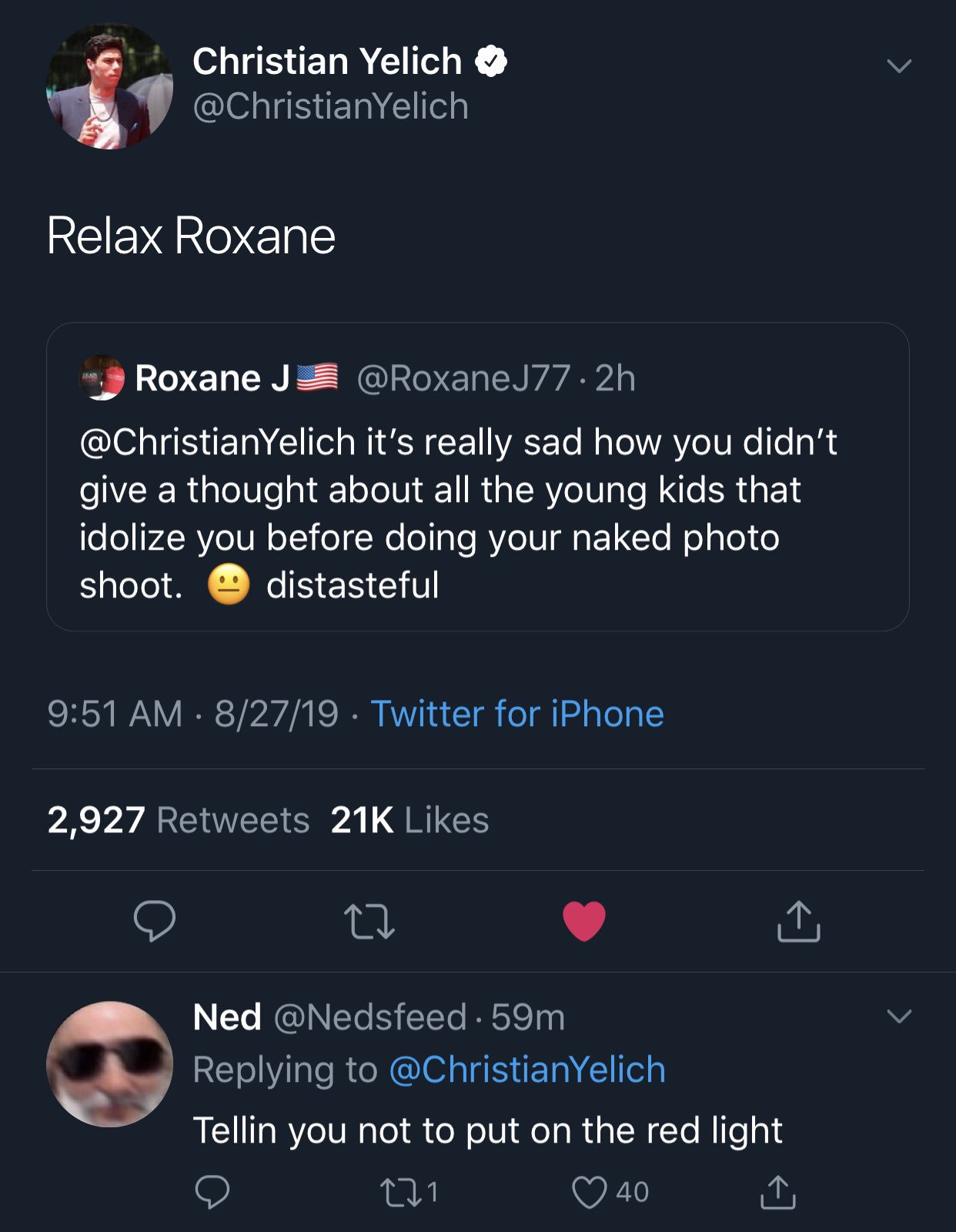 18. Matt Vasgersian's Electric Calls on Sunday Night Baseball
19. Piggybacking off of that, Francisco Lindor
20. Bryce Harper Taking Huge Hacks & Launching Baseballs
21. Betting "No Runs First Inning" and Doubling Down Every Inning
A slippery slope for sure, but it's gonna be so great having sports gambling back in my life.
22. Amir Garrett.
23. The Rangers Have a New Stadium
It's been getting roasted on Twitter lately for looking like a Costco from the outside, but the inside looks pretty damn nice to me.
24. Rookies Looking to Make an Impact
I'm sure a lot of teams are going to be pushing their top prospects' debuts to 2021 due to the shortened season, but if some of them get a chance in 2020, they'll be looking to make a splash right away. Guys like Gavin Lux, Luis Robert, and Jo Adell could find themselves in the middle of a playoff push during their rookie season.
25. Pitching Ninja Videos of Disgusting Pitches
26. Josh Bell Being One of the Pirates' Only Bright Spots
27. Pete Alonso's Moonbombs
28. The Baseball Gods Showing Up
If this game didn't give you chills last year, I don't know what will.
29. Juan Soto is Only 21
This dude couldn't even drink a beer legally until Game 3 of the World Series last year, and he was already DOMINATING on baseball's biggest stage.
30. Occasionally Stopping Whatever You're Doing to Check the Scores
Even if you aren't watching your team, you're always curious as to how other teams are doing. Whether you're at work, the beach, a bar, whatever, it's always a reassuring feeling to check the scores and know that there's baseball going on.
31. Miggy is Still Kicking
One of the best hitters of our generation is still doin' the damn thing at the age of 37 (don't pay attention to who he hits this home run off of).
32. That Gerrit Cole guy is Pretty Good Though
33. So is his Cross-Town Counterpart, Jacob deGrom
34. Baseball Parlays
Nothing better than hitting a $10 to win $100 four-leg parlay, even if you lost your last 30 $10 parlays.
35. Watching the Game with Family or Friends
Even if we won't be going to games this year (or at least for awhile), it's gonna be awesome watching baseball again with the people we love.
36. Javy Baez's Tags
Straight up sexual tags.
37. Gleyber Torres Hitting a Billion Homers Against the Orioles
38. Nolan Arenado's Dominant Defense
39. Talking Baseball With People
How are you supposed to make small talk with people without sports? What am I gonna say, "it's nice out today" or "how bout that coronavirus?" No, we're gonna talk about the Mets game last night or who the Yankees might trade for. Thank goodness we'll be able to do that again.
40. JD Martinez Mashing Baseballs
41. Baseball Twitter Actually Being About Baseball and Not Negotiations
42. A Healthy Tyler Glasnow
43. The Home-Run Record Twins
They set the all-time single-season mark in 2019 with a month left to go in the season (what juiced balls?) & they signed Josh Donaldson for 2020. I feel sorry for the baseballs.
44. Jordan Hicks May Break a Catcher's Hand
45. Fernando Tatis jr.'s Electricity
46. Jorge Soler Dropping Piss Missiles
47. Non-Depressing Jeff Passan Updates (Hopefully)
Gonna be nice hearing from Jeff about something other than the players & owners not being able to agree on anything.
48. Ketel Marte Being One of the Most Underrated Players in Baseball
49. Aaron Judge Making Throws Like This
50. Waking Up & Watching Baseball Highlights
It's gonna be so nice turning on MLB Network and seeing baseball that was played yesterday instead of years ago.
51. Homers into McCovey Cove
52. Yankees/Red Sox
The rivalry isn't at its peak right now, but maybe the shortened season will give it a little bit of juice.
53. Mookie Betts in a Contract Year
I genuinely feel awful for Mookie about the timing of his free agency, because the man deserves to get paid. Hopefully he'll still sign for every penny of what he deserves.
54. The Absolute Shitshows in Extra Innings
I absolutely HATE the runner on second in extra innings rule. Like, hate hate it. However, I won't deny that it'll be pretty entertaining to watch other teams play extra inning games and see how that whole thing goes. Just wish I could keep that shit far away from my team.
55. Players Showing Emotion
With just 60 games, we'll be seeing a lot more of that this year.
56. Socially Distanced Walkoff Celebrations
Can you even imagine how teams are gonna celebrate home runs if they can't mob the guy at home plate? Me either, but I'm excited to find out!
57. Walkoffs in General
Nothing better.
58. The Subway Series
Give me deGrom vs. Cole. I need to see it.
59. Being Able to Eat Whatever on Gameday
Calories don't count on game days, everyone knows that.
60. It's Been Eight Months Since We've Seen a Baseball Game and There Was a Serious Chance it Wasn't Coming Back This Year and 2020 Has Already Sucked So No Baseball Would've Made it Even Worse
Thank God it's back baby.