Per Sports Illustrated: There is no guarantee of a play-in tournament for the No. 8 seed. If the top seven seeds in each conference will be guaranteed admission to the playoffs, as will the No. 8 seed if the team is more than four games ahead of the No. 9 seed in its conference. If the No. 9 seed is within four games of the No. 8 spot, a play-in tournament will be held between the No. 8 and No. 9 seeds.
The No. 8 seed will have to be defeated twice by the No. 9 seed in order to give up its playoff spot, per Charania. The No. 9 seed will be eliminated with a single loss to the No. 8 seed. 
I love this. I doubt it will be permanent, but I love it. It's, to a degree, what the second Wild Card spot is in baseball and I've always been a fan of that. Except the NBA is doing it slightly better than baseball (shocker) by giving the 8th seeded team the advantage of having to lose twice to be eliminated. Plus, you get added revenue if there's a second game. Adam Silver continuously makes the right moves for the NBA, and you can add this to the list.
The teams that will have a chance to be playing in this mini-tournament are below (and at their current seeding):
EASTERN CONFERENCE:

7 Seed: Brooklyn Nets (22.5 games back of 1st place)
8 Seed: Orlando Magic (23 games)
9 Seed: Washington Wizard (28.5 games)

WESTERN CONFERENCE:

8 Seed: Memphis Grizzlies (18 games back of 1st place)
9 Seed: Portland Trail Blazers (21.5 games)
10 Seed: New Orleans Pelicans (21.5 games)
11 Seed: Sacramento Kings (21.5 games)
12 Seed: San Antonio Spurs (22 games)
13 Seed: Phoenix Suns (24 games)
The 'within four-games aspect' is what really sets this whole thing apart because the only teams above that are out of that range right now are the Wizards and the Suns. Granted that other teams would have to lose in order for them to take the #9 seed spots, theoretically the Wizards would need to only make up 1.5 games while the Suns need to make up 2 over the eight remaining.
You could argue that within four or five games, the Blazers could absolutely swap places with the Suns if the Suns come out hot (pun intended). Is it likely? No. The Suns kinda stink and the Blazers are supposedly getting back their star center Jusuf Nurkic after being out all year. But even just the possibility of that happening within such a short amount of time is exciting.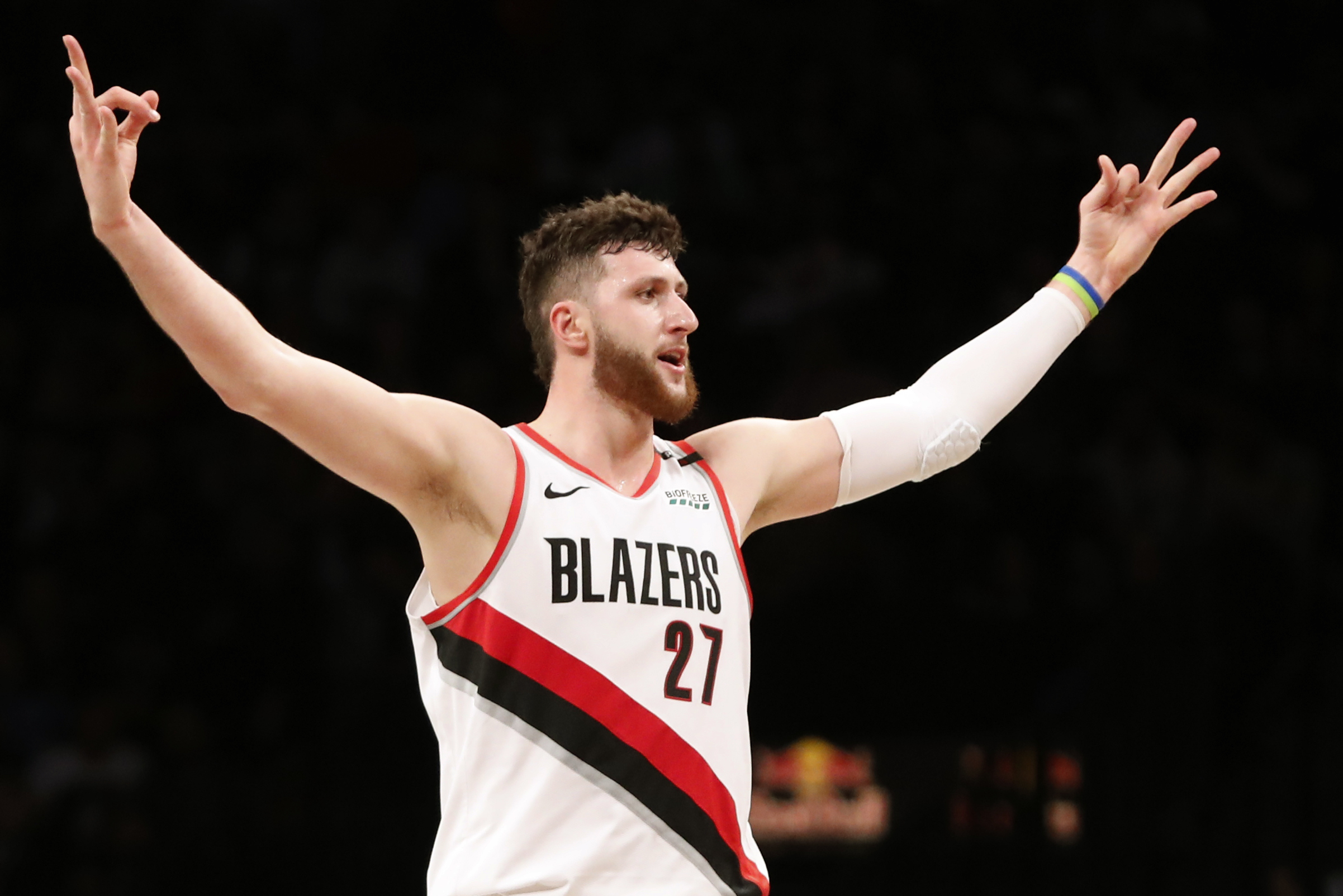 As for the East, the Wizards are going to have a tough time coming back from 6 games to avoid the play-in game(s) altogether, but they should be able to get within that 4-game range. Assuming they do, how great would it be to watch Bradley Beal and his Wizards against either a quiet but good Orlando Magic team or a potentially Kyrie + KD-less Brooklyn Nets? Actually that sounds boring now that I'm writing it, but the excitement of an NBA win-or-go-home game is good enough. It seems no matter what John Wall won't be coming back, but I could definitely see Beal leading the Wizards to two consecutive wins.
Essentially, the final eight games is a playoff within the regular season for these lower-seeded teams. Meanwhile, the rest of the thirteen teams just have to focus on finding their chemistry again headed into the actual playoffs.
Regardless, it's great to have the idea of sports back.