In case you've missed the past few articles explaining what the BTB Sports 'Win Now' Challenge is, it's when you take a horrible team in any league and try to turn them into a winning franchise in only one year. So far we've done the Detroit Tigers and San Francisco Giants. Both…were failures.
This time I decided to do the Baltimore Orioles, and I'll start off by saying I have no idea what the damn Oriole in their logo is smiling about. This team, top to bottom, stinks. All-around atrocious.  I knew I was going to have issues when I felt like Hanser Alberto was a guy I couldn't lose. On top of that, this team legit has no money. They're like Blockbuster.
SPRING TRAINING/OFFSEASON
Our lineups and rotation to start:
CF Austin Hays, 71 Overall
SS Jose Iglesias, 77
LF Anthony Santander, 72
1B Chris Davis, 61
DH Renato Nunez, 74
3B Rio Ruiz, 71
2B Hanser Alberto, 77
RF D.J. Stewart, 69
C Chance Sisco
SP John Means, 73 Overall
Alex Cobb, 72
Asher Wojciechowski, 71
Wade LeBlanc, 70
Kohl Stewart, 70
So in order to make literally any trade at all, I needed to get rid of the human paper weight, Chris Davis. This man is making $23 mil to bat .160. That's like paying Anna Kendrick to play the lead in a Shaq biopic. You're not gonna get the results you're paying for.
This was difficult though because his trade value was practically nothing, so much so that I tried trading him straight up to the Diamondbacks for Mike Leake and they looked at me I just tried to trade them Dunkaroos for crack. So I had to take on another bad contract with the hopes of moving that one later:
Rockies got: 1B Chris Davis, 3B Jomar Reyes
Orioles got: CP Wade Davis ($17.3 mil)
Now I've got some elbow room, so let's start with the rotation,
Mets got: SP John Means, RF Trey Mancini
Orioles got: SP Marcus Stroman
One thing I will say about the Orioles is all the years they've spent being terrible, they have done a good job of stock-piling solid prospects. This made this entire process a little easier:
Reds got: SP Kohl Stewart (A-graded prospect), SP Brian Gonzales
Orioles got: SP Luis Castillo
Indians got: SP DL Hall (A-graded prospect), SP Alex Cobb, RP Tanner Scott                Orioles got: SP Mike Clevinger, RP Nick Wittigreen
I felt like I had two top arms and a good third in Stroman, so I set to fill out the rotation:
Royals got: SP Asher Wojc-somethingPolish, SP Josh Rogers (B-graded), and CP Wade Davis
Orioles got: SP Danny Duffy
Rangers got: SP Wade LeBlanc, RP Miguel Castro, and RP Hunter Harvey
Orioles got: SP Edison Volquez (poor man's Johnny Cueto), RP Juan Nicasio
Not great, but maybe we'll get a little late career magic of out Edison. Moving to the lineup:
Red Sox got: C Adley Rutschman (B-graded)                                                                        Orioles got: C Christian Vazquez
White Sox got: 1B Ryan Mountcastle, SS Andrew Velazquez, and SS Richie Martin    Orioles got: 1B Edwin Encarnacion
Angels got: 2B Ramon Urias, CP Koji Yokoyama, CP Chase Goslin (Feel old yet? This is one of the sextuplets from Jon + Kate Plus 8)
Orioles got: 2B David Fletcher
Yankees got: 3B Hanser Alberto, 3B Renato Munez, SS Jose Rondon
Orioles got: 3B Miguel Andujar
Braves got: LF Anthony Santander, C Chance Sisco, and SP Danny Duffy
Orioles got: LF Marcell Ozuna
Royals got: CF Austin Hays, CF Cedric Mullins, CP Choo Min
Orioles got: RF Jorge Soler, RP Holden Capps
Then we got the usual free agent signings:
RF Yasiel Puig
RP Colin McHugh
RP Pat Neshek
 SP Danny Salazar
LF James Park (a 20-year old, 75 overall, A-graded prospect…just sitting there)
OPENING DAY
RF Yasiel Puig, 81 Overall
2B David Fletcher, 80
3B Miguel Andujar, 78
DH Jorge Soler, 81
1B Edwin Encarnacion, 85
LF Marcell Ozuna, 85
CF James Park, 75
C Christian Vazquez, 82
SS Jose Iglesias, 79
SP Mike Clevinger, 86 Overall
Luis Castillo, 84
Marcus Stroman, 79
Edison Volquez, 77
Danny Salazar, 77
JULY
So headed into July, we were absolutely riddled with injuries. Practically the whole 40-man roster has been out for a minimum of two weeks for something or other. On top of that, the ones who weren't hurt were playing like 2016 A-Rod. Unacceptable. We're cleaning house again.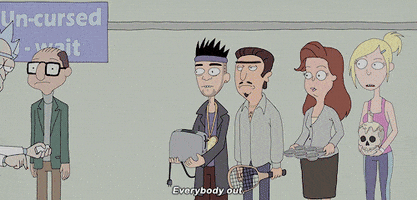 Twins got: LF Marcell Ozuna, C Ken Rocker, RP Paul Fry
Orioles got: LF Eddie Rosario, RP Trevor May
Brewers got: 1B Edwin Encarnacion, 2B David Fletcher, SS Luis Marte
Orioles got: 1B Garrett Cooper, 2B Jonathan Villar
Indians got: SP Luis Castillo, SP Ty Black
Orioles got: SP Shane Bieber
Nationals got: LF James Park (who I assume was sent from heaven) and SS Jose Iglesias
Orioles got: SS Trea Turner
A's got: SP Marcus Stroman, RP Holden Capps, C Pedro Severino
Orioles got: SP Sean Manaea
TRADE DEADLINE
Okay so we're 6.5 games games out of first and 13 out of the Wild Card. No more messing around, I will not have a single prospect left on this team.
Mets got: SP Pat Valaika, SP David Hess, SP Edison Volquez
Orioles got: SP Steven Matz
Cubs got: 3B Rio Ruiz, SP Danny Salazar, SP Jeff Ramirez
Orioles got: SP Jose Quintana
Twins got: RF D.J. Stewart, 3B Miguel Andjuar
Orioles got: 3B Miguel Sano
After this trade frenzy, I'm not sure if my minor league teams could muster a single win. But who cares because after all these deals we got HOT.
We went from 6.5 back in the division to WINNING the division by 2 games in September. Unfortunately, we lost Villar for the year to a broken leg so that hurt going into the postseason. But next man up.
We took on the Cleveland Indians in the ALDS, and this was one of those series that you would've told your kids about had it been real.
The first three games were blowouts both ways, putting us down 2-1 in the series. Game 4 was won by the Good Guys in 11 innings, and it was one ESPN would be playing right now to keep us entertained.
Game 5 saw things come full circle. The ace I'd traded away was facing the new ace I traded for. Shane Bieber vs. Luis Castillo. Judgement Day was upon us.
We hit Castillo decent, but we faltered in the field in the late innings. A big error in the 8th let two runs come in, and the 2020 Baltimore Orioles didn't have anymore fight in them.
We lost the series. And it hurt.
I thought this would be the time that somebody could turn it all around in one year, but alas, it was once again not to be. Off to the next challenge, keep on keeping on.