We have our first BTB Sports 'Win Now' challenger in Chuck 'Mookie' Betz. He took on the difficult task of trying to make the 2020 San Francisco Giants World Series Champs, who are honestly just one of those teams you can't count out. They had one of the most low-key dynasties in sports history and I bet the average baseball fan couldn't name more than like four or five players from those teams. On the contrary, you could tell me that any mid-2000s player was on those teams and I'd believe it. Mark DeRosa? Sure. Edgar Renteria? Give him the MVP. Bengie Molina? What's up right-center field single.
SPRING TRAINING/OFFSEASON
Hot start here trading a franchise cornerstone in Buster Posey, but I love it. Sending a statement to the rest of the roster that says "Keep a bag packed".
Reds got: C Buster Posey, CF Hunter Bishop, and 2B Yolmer Sanchez                            Giants got: SP Luis Castillo, SP Trevor Bauer
One catcher out, the next one in:
Yankees got: C Joey Bart, 2B Rob McMahon, RF Jaylin Davis                                            Giants got: C Gary Sanchez
Apparently the Yankees believe 3rd base is the most important position in baseball because they now have three capable starters after this trade:
Yankees got: SP Jeff Samardzjia, 3B Evan Longoria                                                            Giants got: SP Masahiro Tanaka, RP Enrique Salinas
I honestly can't believe how low Jordan Hicks is rated in The Show. He's like 22 years old and has arguably the best pure stuff in baseball, yet he gets tossed a 73 overall? Insane.
Cardinals got: SP Logan Webb                                                                                                  Giants got: CP Jordan Hicks
I also love the doubling-down on the closer here. The 8th inning is the new 9th inning.
Indians got: 3B Pablo Sandoval, SS Brandon Crawford, SP Tyler Beede                          Giants got: CP Brad Hand
Chuck finished out the rest of spring training by rounding out his lineup:
Royals got: 2B Jalen Miller, SP Dereck Rodriguez, SS Mauricio Dubon                            Giants got: SS Adalberto Mondesi
Yankees got: 2B Wilmer Flores, RF Austin Slater, SP Kevin Gausman                            Giants got: CF Aaron Hicks
Royals got: CP Reyes Moronta, 2B Kean Wong, 1B Zach Green                                          Giants got: 3B Hunter Dozier
Brewers got: SP Sean Hjelle, 2B Peter Maris, SS Ryan Howard                                        Giants got: SS Orlando Arcia
Phillies got: C Chadwick Tromp                                                                                              Giants got: 2B Ronald Torreyes
He also signed:
OF Yasiel Puig                                                                                                                                      2B Scooter Gennett                                                                                                                            RP Arodys Vizciano                                                                                                                            RP Pat Neshek                                                                                                                                      SP Ervin Santana                                                                                                                         Some random 18-year old 75 overall Ben Escobedo
OPENING DAY LINEUPS + ROTATION
I know nothing about this man, but to me Scooter Gennett feels like the Kimmy Gibbler of this lineup. Nobody else really wants him there, but it's like when he is, it's fine. It's not great nor preferred, but it's fine.
Regardless, they've got the potential to make a run at the Wild Card. With the Dodgers in that division, it's pretty unlikely any team takes that title.
SS Adalberto Mondesi, 85 Overall
2B Scooter Gennett, 79
C Gary Sanchez, 87
CF Aaron Hicks, 83
3B Hunter Dozier, 78
LF Mike Yastrzemski, 76
1B Brandon Belt, 77
RF Yasiel Puig, 81
PITCHER
SP Trevor Bauer, 88 Overall
Johnny Cueto, 83
Luis Castillo, 83
Masahiro Tanaka, 79
Drew Smyly, 77
TRADE DEADLINE
Okay maybe I spoke too soon. Here the Giants were sitting at 48-51, 9.5 games out of the second WC Spot and 14.5 games back in the division. Chuck decided to make some moves:
Yankees got: SP Ben Escobedo, SP Drew Smyly, CF Steven Duggar                                  Giants got: SP James Paxton
Reds got: RF Hunter Pence, 2B Donovan Solano, RP Trevot Gott                                      Giants got: RP Michael Lorenzen and his biceps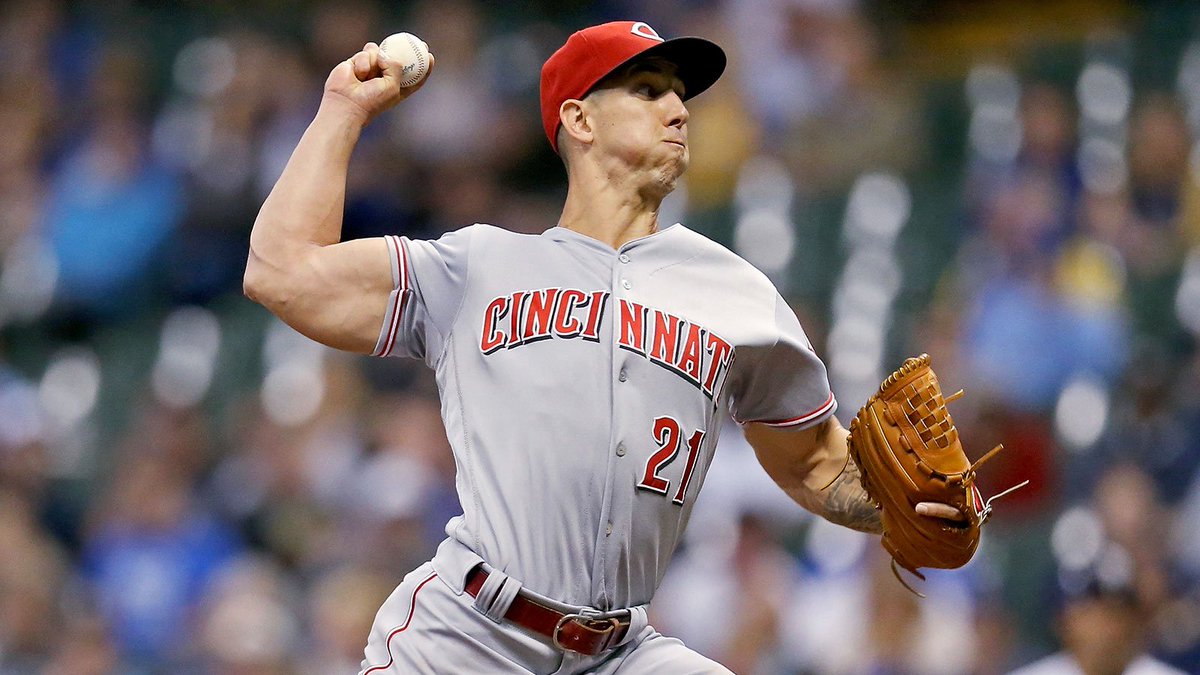 Mets got: CF Heliot Ramos, SP Conner Menez, RP Jackie Lynch                                        Giants got: SP Steven Matz
Yankees got: LF Chris Shaw, SS Brandon Van Horn, RP Jake Jewell                                Giants got: LF Clint Frazier
White Sox got: SS Orlando Arcia (batting .107), SP Tyler Anderson, SP Andrew Suarez      Giants got: SS Danny Mendick
THE END
His deadline moves got him above .500, but unfortunately Chuck couldn't clinch a Wild Card spot.  His Giants roster finished with a 84-78 record. That was 7 games back in the Wild Card and 24 out of the division. Yes, that does mean the Dodgers won 108 games.
BUT…. the silver lining was that they had the 4th best rotation in the league, so ya know, take that to the bank and such.
Check back for the next challenge. We WILL get a winner