In his sixteen seasons playing in the NFL, Eli Manning became known for three things: his Iron Man streak of 210 consecutive starts, ranking third all-time,
his many facial expressions,
and, most importantly, the fact that he defeated the greatest coach/quarterback combo the game has ever seen in the Super Bowl… twice.
Eli's illustrious carrer came to an end a few months ago, as he announced his retirement. We know his #10 will be retired by the Giants, John Mara has already confirmed that.
However, the Giants' ring of honor is hardly the only place Eli Manning is going. The next stop will be the Pro Football Hall of Fame. A lot of people try and refute this claim and tear down Eli's accomplishments. He's legitimately the most scrutinized quarterback in NFL history. As a die-hard Giants fan who would run through Turnpike traffic for Eli, I'm sick of hearing this shit. So I'm here to refute the anti-Eli claims I constantly hear from people. Here goes nothing.
"Well, if you just take away the two Super Bowls"
This one might be my personal favorite. Why in the HELL would I do that? Eli quarterbacked two Giants teams to Super Bowls. First over an 18-0 Patriots team that very well may have been the best roster ever constructed in NFL history. Then beating Brady & Belichick once again four years later. Whenever people discuss quarterbacks, it's always centered around how much or how little they've won. Yet, when it comes to Eli Manning, people are so quick to try and dismiss the fact that he's won the big one twice. So yeah, I'm gonna keep the fact that he's a two-time Super Bowl MVP in my pro-Eli argument.
"His defense carried him to those Super Bowls anyway"
I'm not trying to knock the 2007 Giants defense in any way. They were absolutely the biggest reason we won Super Bowl XLII. The pass rush had Brady seeing ghosts a decade before Sam Darnold was even drafted.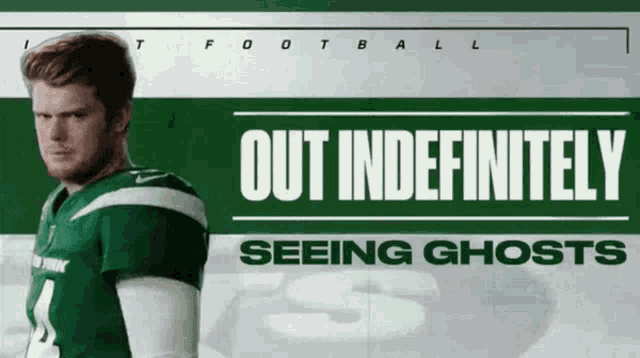 But to act like Eli wasn't a huge reason we won that game is absurd. As I mentioned earlier, we're talking about an 18-0 Patriots team that nobody thought the Giants had even a slight chance of beating. Eli throwing for 255 yards and two touchdowns had NOTHING to do with that? Not to mention the game-winning touchdown drive which included this insane escape leading to the Tyree catch?
Never in my life have I heard another quarterback's Super Bowl MVP performance be downplayed because his defense played really well. Only with Eli. Oh, and the whole "game-winning drive to beat the Patriots in the Super Bowl" thing? He would do it again.
The clip of Belichick saying "make him go to Manningham" moments before him and Eli would hook up for one of the best throw/catch combos in Super Bowl history will never get old.
I haven't even mentioned the games leading up to these Super Bowls, including wins at the 13-3 Cowboys & 13-3 Packers in 2007, as well as at the 15-1 Packers & 13-3 49ers in 2011.
The 2011 Giants' defense ranked 25th in the regular season in points allowed, and 27th in yards allowed. So much for the "defense carried him" narrative. To say Eli had absolutely nothing to do with those Super Bowls would be like saying alcohol has no impact on Bills Mafia tailgates.
"His regular season stats aren't good enough to get him in the HOF"
Was Eli ever the MVP? Or even a top-3 QB in the league? No, and I'm not trying to argue that he was. But to act like he was this awful quarterback in the regular season doesn't make any sense to me. He ranks seventh all-time in both passing touchdowns and yards. I understand that today's NFL is a much more pass-driven league than it was in the past, but his numbers aren't exactly that of a slouch.
There are eleven other QBs in history with multiple Super Bowl victories. Seven are currently Hall of Famers, and three others (Brady, Ben Roethlisberger & Eli's brother Peyton)  are shoe-ins for the Hall. The lone eligible QB on the list who isn't in the Hall of Fame is Jim Plunkett, who spent a good portion of his career as a backup and threw 34 more interceptions than touchdowns in his career. If Eli was that bad in the regular season, then I wouldn't be sitting here advocating for him to be in the Hall. But he wasn't bad at all, he was good. Just because he wasn't as good as Peyton, Brady, or even Roethlisberger doesn't mean he shouldn't be in the Hall of Fame.
Eli Manning was a lot of things in his career. He was an iron man, a warrior at the QB position. He could be frustrating at times, leading the league in interceptions in three different seasons. But above all, Eli was a winner. He accepted the pressure of being the first overall pick, who's brother and father were already legends, playing under the bright lights in New York (New Jersey actually, Bergen County baby), and delivered in a big way. Giants fans will forever be grateful to Eli. Other fan bases don't have to love and appreciate him the way we do, but I absolutely refuse to stand for any slander directed at #10.