You've heard of Instagram challenges. You've heard of TikTok Challenges. But you've NEVER heard of BTB Sports Challenges…which is probably because they never existed until this blog. Anybody could do a dance or post a picture. A real challenge is getting one season to turn the sewer stain roster of the Detroit Tigers into a win-now team.
That's what I've attempted here, and I invite you to do the same with other professional teams. MLB, NFL, NBA, NHL, your call. Your only challenge is to win this year, and this year only. Utilizing the Godsend that is MLB The Show 20, I tried to give the city of Detroit their first glimmer of sports hope since they remembered they weren't Cleveland.
Before we start, I just want you all to know that I have to make up about 80+ wins here. They were 67 games below .500 at 47-114. That's the 16th worst winning percentage in MLB history, behind a short list that mostly includes teams that don't exist anymore and franchises like the Orioles and Mets. That's as bad as being included on a list of things to remember with the Alamo.
SPRING TRAINING/OFFSEASON
Here's the lineup and rotation before any moves were made:
RF Victor Reyes, 73 Overall
SS Niko Goodrum, 79
DH Miguel Cabrera, 81
1B C.J. Cron, 81
2B Jonathon Schoop, 80
3B Jeimer Candelario, 71
LF Christian Stewart, 65
C Austin Romine, 76
CF Jacoby Jones, 64
Matthew Boyd, 82 Overall
Jordan Zimmerman, 70
Daniel Norris, 77
Ivan Nova, 70
Spencer Turnbill, 73
First order of business was sadly trading legend Miguel Cabrera. He's one of the greatest hitters ever, but at this point in his career he's not worth $31 million a season. If we're winning now, we need some cap space. Here was the trade:
Mets get: 1B Miguel Cabrera, CP Joe Nimenez, and 3B Isaac Paredes (B-level prospect) Tigers get: SP Steven Matz, SP Rick Porcello, and RP Jeurys Familia
I had to take Porcello and Familia for budget purposes. Miggy's contract was too big to dish off without taking something back. But wait a beat, they won't be here long.
Then I took a deep dive at what we needed to immediately improve. I decided that Michael Fulmer, despite being a former ROTY, had one of those 'peaked in high school' attitudes. He had decent pull, so I made a straight trade with Minnesota:
Twins get: SP Michael Fulmer                                                                                                        Tigers get: SP Kenta Maeda
I also saw we had a few pitchers that were dead-weight, so I paired them up and got a decent deal with the A's:
A's get: SP Shao-Ching Chang, SP Zach Godley, and SP Spencer Turnbill                              Tigers get: SP Frankie Montas
I still felt like I needed a top-of-the-rotation guy, so I checked on my top prospects and aimed at Blake Snell. And ladies and gentlemen…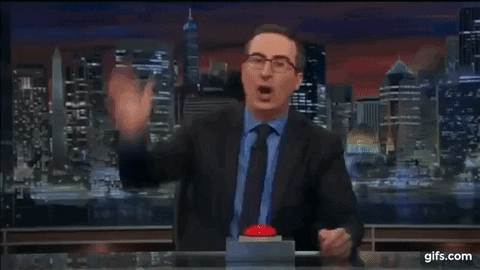 Rays get: SP Tarik Skubal (A-level Prospect), SP Rick Porcello (Smell ya), and SP Matt Manning (B-level Prospect)                                                                                                       Tigers get: SP Blake Snell
Then obviously we gotta bolster the pen with a bonafide closer:
Braves get: SP Daniel Morris, RP Jeurys Familia (Smell ya Part 2), and 1B Frank Schwindel (B-level prospect)                                                                                                              Tigers get: RP Will Smith
Pitchers gotta throw to somebody right? Minnesota…u up?
Twins get: C Austin Romine, C James Rogers (B prospect)                                                        Tigers get: C Mitch Garver
Wait…is that…Mr. 2013 himself? Jordan Zimmerman? What's that…he's making $22 million dollars? How 'bout a hike, Jordan.
Braves get: SP Jordan Zimmerman, SP Dario Agrazal                                                              Tigers get: RP Marc Melancon
Now that pitching is a little cleaner, let's wake up the bats a little here. I need a middle of the lineup guy, because it certainly isn't C.J. Cron. Apparently Minnesota has no interest in being good anymore because this is the third trade we've made now and we're in the same division.
Twins get: SP Casey Mize (A-level prospect), OF Christian Stewart (B-Level Prospect)      Tigers get: OF Eddie Rosario
Our current center fielder is young with potential, but that screams rebuild. So Victor Reyes…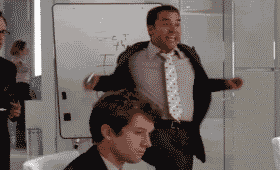 Diamondbacks get: OF Victor Reyes, OF Travis Demeritte, OF Jose Azocar                        Tigers get: OF Starling Marte
How about a big bat, huh?
Indians get: OF Jorge Bonafacio, SP Ethan Navarro, RP Gerson Moreno                              Tigers get: OF/DH/Absolute Unit Franmil Reyes
Our infield was decent with Cron, 2B Jonathon Schoop, and SS Niko Goodrum. Considering all the other holes we had, this wasn't priority, but I still wanted to get better at the hot corner.
Yankees get: 3B Jeimer Candelario, 2B Dawel Lugo, LF Lyle Mitcheltree                                Tiger gets: 3B Gio Urshela
After all this my minor league managers are looking around their locker room like it's an episode of The Big Bang Theory: no talent.
With no more trades possible without giving up big league guys, I had to go to the free agents to fix the bullpen and add some depth. Luckily, I got:
OF Yasiel Puig                                                                                                                                      RP Colin McHugh                                                                                                                              RP Pat Neshek                                                                                                                                    RP Arodys Vizciano
And with that, we were ready for battle.
OPENING DAY LINEUPS AND ROTATION
Starling Marte, 87
Eddie Rosario, 86
Gio Urshela, 83
Mitch Garver, 84
Franmil Reyes, 76
Yasiel Puig, 79
Jonathon Schoop, 78
Niko Goodrum, 79
C.J. Cron, 81
Blake Snell, 89
Kenta Maeda, 83
Matthew Boyd, 81
Frankie Montas, 78
Steven Matz, 75
By no means is this the 1927 Yankees, but considering where we started I feel like we've got a solid roster that can compete. We got an ace, rotation depth, and some sticks in the lineup.
70 GAMES IN
My decision to hold onto SS Niko Goodrum and 2B Jonathon Schoop proved horrible. They were both batting a buck seventy (.170), so I went to where else….Minnesota. It's like a damn jailbreak out there:
Twins get: SS Niko Goodrum, RP Kenny Ziemecki                                                                      Tigers get: SS Jorge Polanco
Pittsburgh is also the Michael Jordan of trading away talented players for nothing, so…
Pirates get: 2B Jonathon Schoop                                                                                                    Tigers get: 2B Adam Frazier, RP Michael Feliz
Note: Polanco went on to win the batting title and come in 3rd in the MVP race, while Frazier batted .320.  Two things you love to see.
TRADE DEADLINE
We're a few games out of first, but we're in contention for the second Wild Card spot. The rotation was mostly pitching well, but the lineup wasn't holding up their end of the bargain. I thought about getting rid of Marte or Rosario to improve our top bats, but the market wasn't really there. So I figured, let's take one of the new draft picks and kick C.J. Cron out the door.
A's get: 1B C.J. Cron, CF A-level prospect                                                                                      Tigers get: 1B Matt Olson (who would go on to tear his calf in late August)
Matz was also pitching to an unacceptable 4.35 ERA. Not on my roster:
Astros get: SP Steven Matz                                                                                                              Tigers get: SP Austin Pruitt, RP Brad Peacock
THE END
With 3 games left in the regular season, we were tied for the second Wild Card spot. We won one, lost one, and in a classic Detroit Tigers showing, won the final game 10-1 to clinch it. We're in.
In the Wild Card game, we went on to face the Texas Rangers and Corey Kluber. And I must say, I severely underestimated Kluber's ability to shut me the hell down.
We went 8 innings recording just two hits, and Kluber pitched into the ninth with 115+ pitches. He took a line drive off the shin early in the game, so it turned into a real Greg Jennings-like performance by the end.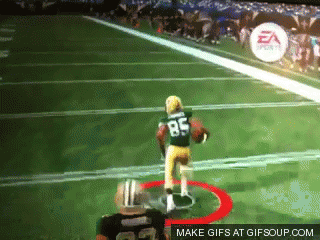 In the second inning, Snell (me) left a fastball over the heart of the plate that got hit a minimum of 700 feet. That made the game 2-0 and was pretty much the only action we got until the ninth.
In said ninth, we got to the pen with a runner on second base and one out. Franmil Reyes was the first player up to face the new arm and piped a line-drive double into the gap. We were now down 2-1.
Gio struck out and we had Eddie Rosario up. Cameron Maybin pinch-running on second. He missed a fastball, and then crushes a hanging slider…
Right at the second baseman. We lost.
It's not how you want these things to end, and let me tell you the clubhouse after was a quiet one. We all believed we had a chance to do the impossible, but alas it wasn't meant to be.
I failed the challenge, so I'll be doing another one soon. But as challenges go, I nominate you guys want to do one and submit it through BTB's Twitter DMs. Win or lose, I'll write it up and post it. Happy winning.