For every baseball fan, a regular offseason is already long enough. Going from watching baseball every night for seven months to quitting baseball cold turkey is just brutal. That offseason feels even longer when your team was eliminated by their rival via walk-off home run after a game-tying home run of their own in the top of the 9th.
(If you think I'm putting the Altuve video in here you're nuts)
That offseason drags even longer when you sign one of the best starting pitchers in the league, who just happened to be your rival's ace, to a record breaking contract.
As if this offseason hadn't already lasted about a hundred years, obviously coronavirus has extended it even further. We've heard rumors of different plans of how MLB could possibly resume play- the entire league playing in Arizona, having "hub cities" that host multiple teams, even more. But Jeff Passan detailed a plan on Monday that has been the best and most realistic one yet by far:
Three divisions, ten teams each. You only play opponents in your own division, in your home stadium, but without fans. Most likely an 100-game season with an expanded playoff format. We know what this would mean for baseball fans; we would be saved from a year without the greatest game on Earth. But what would this mean for the Yankees?
In terms of the teams in their division, not too much would change for the Yankees. The entire AL East remains in tact, leaving the Rays as a fierce divisional competitor, as well as the rival Red Sox. The young and promising Blue Jays and last-place Orioles will also remain in the Bombers' division.
In addition to all of their AL East opponents, four teams from the NL East would be featured in the Yankees' division, and every single one is notable for a different reason. The Nationals are defending World Series champions, the Marlins are owned by Yankee legend Derek Jeter, the Phillies are led by former Yankee manager Joe Girardi, and the Mets are obviously the other team in New York. Just imagine how much fun TEN Subway Series games would be?? Even without fans in the stands, if we're able to get together and watch these games with friends, they're gonna be absolutely electric. The fifth NL East team, the Braves, would actually play in the Central division, while the much less talented Pirates round out the Yankees' division. That's a pretty significant swing considering the Braves have won back-to-back division titles, while the Pirates won 69 games last year (nice). Overall, I think those five NL teams are pretty close to the level of competition the Yankees would've faced in the AL Central and West. Also of note: the Yankees would not face the Astros in 2020 under this plan unless they met in the postseason.
If this plan does come to fruition and games are played without fans, at least for the start of the season, that's definitely somewhat of a disadvantage for the Yankees. It can be intimidating for other teams to come into a stadium packed with loud Yankee fans. Same thing goes for any team with a supportive home crowd, such as the Red Sox and the Mets. The division rival Rays, however, are used to playing in near-empty stadiums. When they do get crowds, it's usually Yankee or Red Sox fans who have retired down in Florida. The Trop started practicing social distancing YEARS before it was cool.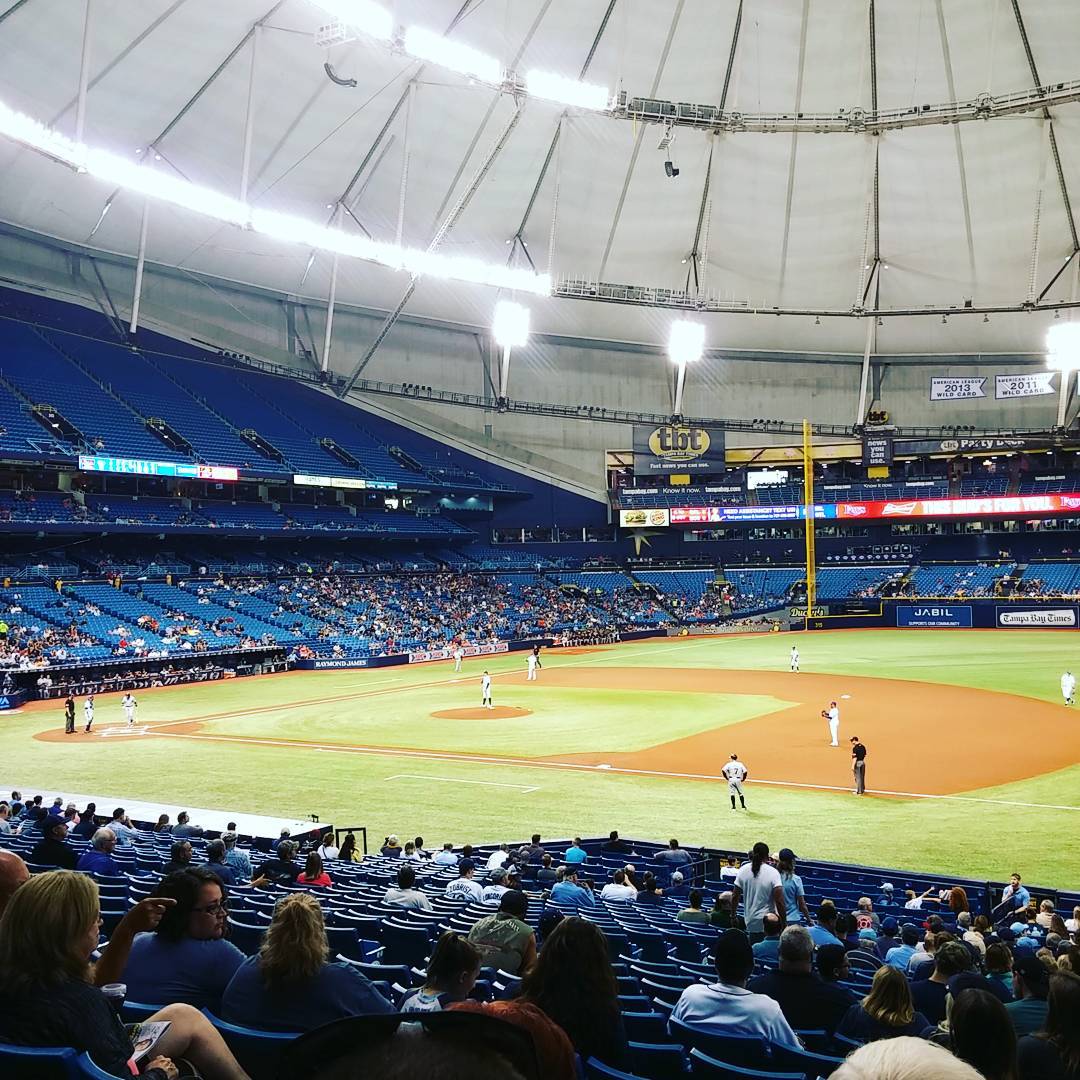 While no crowds is a disadvantage for the Yanks, I do think they have one major advantage under this model: their depth. Given the fact that the season likely won't start until late June or early July, off days are going to be limited as MLB tries to get as many regular season games in as possible. The rosters will be expanded so that teams are better able to rest players despite the lack of off days. While some teams will have to fill out their roster with marginal minor league talent that wouldn't be in the big leagues under regular circumstances, the Yankees have an embarrassment of riches in the minors that will be a HUGE help in a short season. I mean, this was the team that had countless replacement players step up and thrive last season, filling in for starters who were injured. Guys like Clint Frazier, Jonathan Loaisiga, and Clarke Schmidt will get a chance to have a major impact that they probably wouldn't have gotten in a normal season. A short season would be a total grind, but the Yankees are perhaps better equipped for that battle than any other team.
Baseball fans have been looking for hope for weeks. It was hard to be optimistic about other leaked plans for baseball in 2020 because they just didn't make a ton of sense. But this plan seems like it really could work for all parties involved. We're still a long way from seeing baseball being played, but the bottom line is that we have hope. Right now, that's just about the best we can ask for.