Up to this point, 2020 can be summed up as one big shot "Below the Belt," which is not only the name of this blog but also a euphemism for "kick in the dick." I'm grateful for the health and safety of myself and those around me, but I think I speak for everyone on Earth when I say that this year hasn't gone as planned.
Am I gonna sit here and compare tough sports losses to a global pandemic? Absolutely not. But any real fan knows the feeling of a painful loss, and it's best described as a kick in the dick. Here are some of the worst Below the Belt shots in my years of fandom.
Adam Henrique OT Goal vs. Rangers, 2012 ECF Game 6
I don't pay as much attention to hockey anymore, but I thought the Rangers were destined to win the Cup in 2012. I was crazy excited when they got the chance to play the rival Devils in the conference finals. To lose the series on an OT winner though? Not as exciting for me.
Phil Jackson's era with the Knicks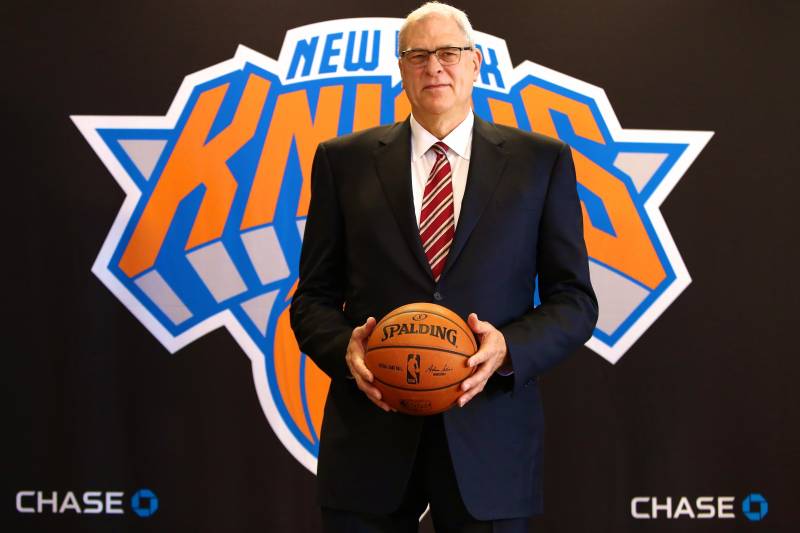 Watching The Last Dance reminded me how much I hate how bad of an executive Phil Jackson was for the Knicks. I get that his eleven rings as a coach never necessarily meant he was gonna be a good GM, but how could you not get your hopes up? This was the dude who coached Jordan and Kobe for all of their championships. I figured he could make the Knicks a little bit less pathetic, but he was somehow able to make a bad situation even worse. The only thing he did right was drafting Porzingis, unless you count the fact that he was responsible for this classic Stephen A clip:
Odell/Giants "Boat Game" vs. Packers in 2016
Since their last Super Bowl in 2011, the Giants have made the playoffs just once. The 2016 Giants went 11-5 as Odell Beckham jr. had established himself as one of the league's best wideouts. But the week before their playoff game at Green Bay, Beckham and a number of other Giants were shown partying on a boat. It was annoying to hear about at the time, but it became infuriating when the Giants laid an absolute egg against the Packers thanks in large part to an awful game from OBJ.
2020 NCAA Tournament Cancelled After Rutgers' 20-Win Season
This wound is still fresh. Rutgers fans like myself have literally waited decades for them to have a team as talented as they did this season. My coworker and I joked for months that they would somehow get screwed in March Madness, speculating whether it would be a terrible late call from a referee or the opposing team hitting a miracle shot at the buzzer. "Tournament cancelled due to a global pandemic" didn't even cross our minds.
2019 ALCS Game 6
I legitimately thought the 2019 Yankees were going to win it all. With 103 wins amidst a record number of injuries, I figured there was no way this team at full health would come up short in October. Well, as I often am, I was wrong. Game 6 really couldn't have been a tougher loss to swallow. When all hope was lost, DJ LeMahieu hit a game-tying two-run homer in one of the most exciting sports moments I've ever experienced. Aroldis Chapman hanging a slider to Jose Altuve to end the Yankees' season after that short glimmer of hope is probably the worst single-game loss I've ever dealt with. I really hope they play baseball in 2020 so that isn't the last game the Yankees play for over a year.
2018 ALDS Game 3 16-1 Loss
Of every sports moment that's ever felt like a kick in the crotch, this one takes the metaphorically shitty cake. I'm a little too young to fully remember the 2004 ALCS, otherwise that would absolutely be number one. But I really became an avid Yankee fan in 2005, so I waited fourteen years for the Yankees to get their shot at the Red Sox in the playoffs again. After a close loss in Game 1 at Fenway, the Yankees prevailed in a must-win Game 2, bringing the series back to the Bronx tied at 1. I spent an obscene amount of money (for a broke college kid) to be at the Stadium for the first Yanks/Sox playoff game in New York since 2004. Series tied, our ace on the mound, next two games at home, what could go wrong? Well, apparently everything. You all know the story by now – Severino didn't know what time the game started, got absolutely shelled, and Brock Holt hits for the cycle in a 16-1 rout by the Sox. They went on to eliminate the Yanks the next night en route to a World Series – and even THAT game was a kick in the dick. Gleyber came this close to being safe and tying the game.
Sure, the Yankees dominated the Red Sox last year. But until they win #28, Sox fans will constantly hold this series over Yankee fans' heads.
This was a thoroughly depressing blog to write, but nonetheless made me miss sports even more. Here's to hoping we can hit this virus with a Below the Belt shot sooner rather than later.