In Week 17, the Indianapolis Colts won on Sunday Night Football to clinch the final spot in this year's playoffs. Fitting.
While it sucks that there won't be another full slate of football until September, these upcoming games are the one's we will remember forever, especially if your team is involved. This year's Wild Card matchups are among some of the most intriguing I can ever remember. It starts on Saturday afternoon with the Colts traveling to their division rival Texans in a matchup of two teams who turned around early season struggles to both win double digit games. Then on Saturday night, in arguably the most anticipated of the weekend, we have our 3rd Below the Belt Bowl (and first in the playoffs) between Bert's Seahawks and my Cowboys. Just like the earlier matchup, both teams were afterthoughts early in the season, and are suddenly teams that no one wants to see. While it may not be as anticipated, the early matchup Sunday may be the best of them all, with the Chargers traveling to Baltimore to take on the Ravens, who they lost to at home just two weeks ago. And finally, we end the week with another great matchup, with the defending champion Eagles traveling to take on a very dangerous Bears team in the playoffs for the first time since 2010. If you can't tell, I'm pretty excited.
To quickly recap Week 17, it was a little less unpredictable than anticipated. I went an okay 7-9 ATS, but went a season-high 13-3 outright. Here's a look back at the picks I made (correct pick in blue, incorrect pick in red):
Lions at Packers (-7.5)
Cowboys (+7.5) at Giants
Went to the Post Malone concert Saturday night, went to this game on Sunday. This tweet sums up my weekend pretty well.
https://twitter.com/Bulldog_Graphic/status/1079513268341886977
Jets (+14) at Patriots
Jaguars (+7) at Texans
Panthers (+8) at Saints
Falcons (-2.5) at Bucs
Lucky to have Falcons +1 in my spread pool, cause this would have been a tough beat.
Dolphins (+5.5) at Bills
Eagles (-6) at Redskins
Raiders at Chiefs (-14.5)
Chargers at Broncos (+7)
Bengals (+14) at Steelers
Bears at Vikings (-6)
Cardinals at Seahawks (-14.5)
Browns (+7) at Ravens
49ers at Rams (-10.5)
Colts at Titans (+5)
Kept my Titans ATS picked, but switched my outright pick to Colts.
2018 Straight-Up: 156-98-2, 2018 vs. Spread: 109-136-11
Let's make up for a tough regular season.
Colts at Texans (-1.5)
Texans 27, Colts 21
After starting the season 1-5, the Colts made of the greatest in-season turnarounds in NFL history, winning 9 of their last 10 games and getting great play on both sides of the ball to earn the AFC's 6th seed.
But don't let that overlook the Texans turnaround. After starting off 0-3, Houston won 9 in row before finishing 11-5 and winning their 5th AFC South title in the last 8 years.
Everything would point to these teams being pretty evenly matched, yet the home Texans are only laying 1.5 points- good value to get them at
As great as the Colts' second half has been, they've shown vulnerabilities, needing double digit comeback wins at home against the lowly Dolphins and Giants, and getting shut out in Jacksonville
The Colts may be the better team in this rivalry in the coming years, but I think the home Texans are the better team this season and will win by less than a score to move on to New England
This is the first playoff matchup between these two teams
Seahawks at Cowboys (-2)
Cowboys 24, Seahawks 20
With nearly every member of the Legion of Boom gone, the Seahawks were given small odds to make the playoffs this season by most. After starting 0-2, the Seahawks beat the Cowboys in Week 3 to start an incredible run that ended at 10-6 and the NFC's first wild card
After starting 3-5, the future of the Cowboys' leadership was being questioned by many. But the arrival of Amari Cooper and the strength of this defense has changed everything, as the Cowboys won 7 of their last 8 to win the NFC East for the 3rd time in 5 years
Both teams have changed dramatically since they met in Week 3, so don't put too much stock into what we saw that day (not just saying that because the Cowboys lost)
The Cowboys are 7-1 at Jerry World this season, and are coming off the most meaningful meaningless game ever, with Dak Prescott balling out despite missing Zeke, Tyron Smith, and Zack Martin
The Super Bowl winning pedigree is a big advantage for Seattle as it comes from their most important pieces (Russell Wilson, Doug Baldwin, Pete Carroll), but the rest of the team is very different from the old days, especially defensively
Ultimately, these are two extremely evenly matched teams. 12 of the Cowboys 16 games this season were decided by a score or less, and they're 9-3 in those games, so I like that and their home record as a big reason why they edge out a close win Saturday night
As mentioned, these teams last met in Week 3 with the Seahawks winning 24-13 (highlights)
These teams have met one time in the playoffs, the 2006 Wild-Card round in which the Seahawks won 21-20. This was a great game but is only remembered for one of the most infamous plays in Cowboys history
Good luck Bert (but not really)
Chargers at Ravens (-3)
Ravens 23, Chargers 17
The Chargers have been enjoying one of their best seasons in franchise history, going 12-4, and many people are picking them to be the first Wild Card team to win a Super Bowl since the 2010 Packers
The Ravens first half was up and down under Joe Flacco, but since turning to rookie Lamar Jackson, the Ravens are 6-1 and locked up the AFC North title, and suddenly are a team most will not want to play
These teams met just 2 weeks ago in Los Angeles, with the Ravens defense dominating the high powered Chargers offense
I actually kind of like the Chargers more as a road team, but I don't love them in this matchup
The Ravens are small favorites, but the public has made it clear who they like- 72% on the Chargers as of Friday night
The Ravens, like the Cowboys, have been winning close games against any team, and I like them to do the same on Sunday as they edge out the Chargers by less than a score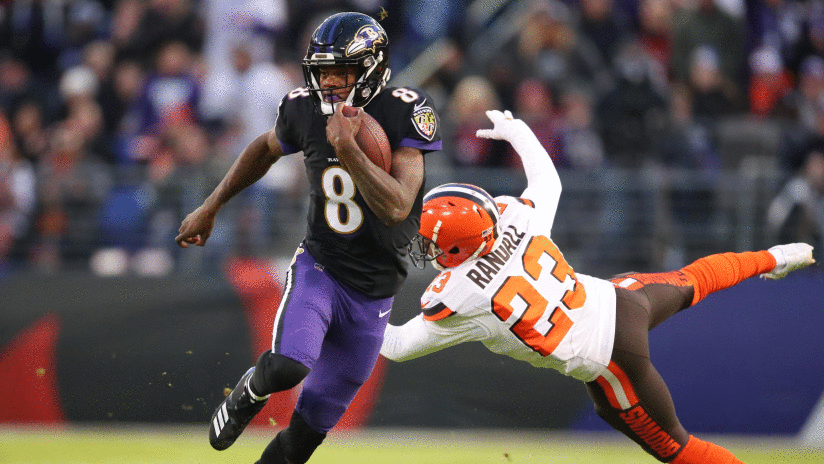 As mentioned, these two teams met in Week 16 with the Ravens defense dominating to win 22-10 (highlights)
This is the first playoff meeting between these teams
Eagles (+6.5) at Bears
Bears 23, Eagles 20
After what they did last year, especially with a backup QB, this Eagles team has been nothing short of a disappointment this season. But to their credit, they rallied to win 5 of their last 6 games, including the last 3 in a row under Super Bowl LII MVP Nick Foles to earn the NFC's last playoff spot
The young Bears came mostly out of nowhere this season. With the additions of Khalil Mack and head coach Matt Nagy, and QB Mitch Trubisky's sophomore season, the Bears put together a phenomal year, going 12-4 and winning the NFC North
There's truly something different about the Eagles under Nick Foles. While he may not be as talented as Carson Wentz, he brings a different animal out of this team, and he's also been able to get weapons other than Zach Ertz more involved
We saw what a less talented but more experienced Falcons team did to a more talented but less experienced Rams team last year in the playoffs- they domianted them
I think the Eagles will keep up their strong play and cover in this game
But this Bears team doesn't play like a young and inexperienced team, as seen last week dominating the Vikings in a must win game for Minnesota, and a virtually meaningless game for the Bears
The weekend concludes with the Bears winning by a field goal
While this means virtually nothing, these teams last met last season with the Eagles dominating 31-3 (highlights)
The last postseason meeting between these teams came in the 2001 Divisional Round, with the road Eagles winning 33-19
Now, here's a look at how I think the playoffs will play out. These's are not my final predictions, as the matchups could change and I could of course change my mind. And let's be honest, if the Cowboys advance, you know I'm willing to live and die with them.
Wild-Card
AFC: (4) Ravens over (5) Chargers, (3) Texans over (6) Colts
NFC: (4) Cowboys over (5) Seahawks, (3) Bears over (6) Eagles
Divisional
AFC: (2) Patriots over (3) Texans, (1) Chiefs over (4) Ravens
NFC: (2) Rams over (3) Bears, (1) Saints over (4) Cowboys
Conference Championships
AFC: (1) Chiefs over (2) Patriots
NFC: (1) Saints over (2) Rams
Super Bowl LIII
That's it for this weekend, hopefully these games are as great as I'm expecting them to be. Who will win the latest chapter of the Below the Belt Bowl between Bert's Seahawks and my Cowboys?