If the Jets were going to fire Todd Bowles after this season, they should have fired him after last season.
I lived through the entire 2018 offseason, and I listened to countless local radio personalities discuss what the mark of a successful 2018 Jets season would be.  Everyone seemed to be in agreement that we should judge this Jets season on the development of rookie quarterback Sam Darnold, not on wins and losses.
I felt that this was completely logical.  The 2018 Jets team had one of the least-talented rosters in the NFL, and most of the team's talent was either first/second-year players (Jamal Adams, Marcus Maye, Chris Herndon), players with offseason issues (Robby Anderson), or players returning from major injuries (Quincy Enunwa).  Sure, Leonard Williams, Trumaine Johnson, and Darron Lee are also talented players, but the fact remains that most of the roster was composed of untalented players, unproven players, and players returning from major injuries or off-field issues.  Thus, if Sam Darnold could show some signs of success and progress as a rookie; it would be reasonable to assume that he would improve next year and in future years, as he gains NFL experience and as the team increases the talent around him.
Anyway, what ultimately happened this year?  The Jets went 4-12, and Sam Darnold showed signs of success and progress.  He showed that he has a chance to be a true franchise quarterback for the Jets.  Meanwhile, the 2018 Jets went 4-9 with Darnold as a starter and 0-3 when Josh McCown was the starter.  As a result of this season, Todd Bowles was fired.  This makes no sense to me.  I thought that we all agreed that, if Darnold had a good enough rookie campaign, Todd Bowles would stay onboard.  Instead, the Jets moved the goalposts between the 2018 offseason and the end of the 2018 season and fired Bowles on Sunday.
Were there good reasons to relieve Bowles of his duties?  Sure.  Some believe that he was at fault for the Jets taking too many penalties.  Some believe that he was at fault for various forms of locker-room dissension.  Some believe that he is too dry and boring to be a good head coach.  (This was pretty much the main knock on Bill Belichick after his first six underwhelming seasons as an NFL head coach.  Once Belichick started winning Super Bowls, that "dry" and "boring" demeanor suddenly became an asset.)  Thus, yes, there were legitimate reasons to fire Bowles.
The only issue is that all of these issues existed before the 2018 season as well.  Thus, the Jets could have fired Bowles before the 2018 season (on the same grounds that they ultimately used to fire him on Sunday).  Then, the team could have hired a new coach to start 2018 fresh with Darnold.  This would have allowed Darnold to grow with the stability of one head coach (and likely one offensive coordinator).  Instead, the Jets decided to let Darnold have a solid rookie season, gain confidence, and then be saddled in 2019 with a completely new head coach and offensive coordinator.  Good move, Jets.  I am shocked that an organization that both fired Eric Mangini after two winning seasons in three years and put starting QB Mark Sanchez behind a third-string offensive line in a preseason game would make such a bad decision…
…but hey, at least the Jets did not fire their coach after his first season, a season in which he was given Sam Bradford, a rookie quarterback, and the 30th-most talented roster in the league.  No, that honor goes to the Arizona Cardinals and their recently deposed head coach, Steve Wilks.  I have vented in the past about teams firing coaches too soon, but I really feel bad for Wilks on that one.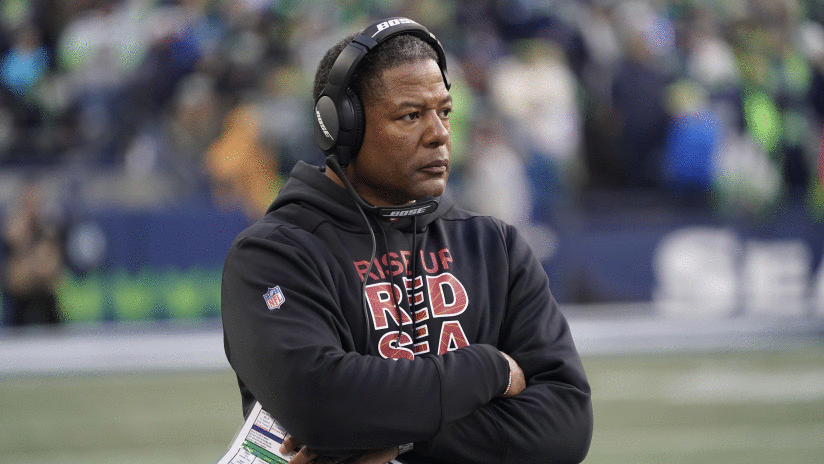 That said, the Jets did mess up the Todd Bowles situation. I am not saying that he deserved to be fired last year or this year.  Bowles seems to be a respected football man who knows how to coach.  However, if the Jets were going to fire him after a solid rookie campaign by Sam Darnold, they should have fired him before this season.