Between my picks, fantasy, gambling, and just straight up interest in football, most weeks I'm interested in almost every single game. This week, I really only care for one.
As you're reading this, I'm in Indianapolis for the highly anticipated Cowboys-Colts game. When we booked this trip earlier in the season, both teams were struggling, and we said "hey at least the Cowboys will win this one". Now, the Cowboys have all but won the NFC East, and the Colts are fighting for a playoff spot after ending the Texans 9 game win streak. So while it's not a do or die for the Cowboys, it's still one of the best games of the week and gets magnified by its time in the season.
My Week 14 picks weren't terrible, but they weren't very good either. I went 7-8, both straight up and against the spread. Here's a look back at the picks I made (correct pick in blue, incorrect pick in red):
Jaguars at Titans (-5.5)
Panthers (-1) at Browns
Saints at Bucs (+10)
Colts at Texans (-4)
Giants (-3) at Redskins
Ravens at Chiefs (-6.5)
Falcons at Packers (-4)
Jets at Bills (-4.5)
Dolphins (+9.5) at Patriots
Patriots ML bettors, look away
https://twitter.com/barstoolsports/status/1071889058064945154
Broncos (-3) at 49ers
Bengals at Chargers (-16.5)
Lions at Cardinals (+2.5)
Steelers at Raiders (+10)
Eagles at Cowboys (-3)
Rams at Bears (+3)
Vikings (+3) at Seahawks
2018 Straight-Up: 125-80-2, 2018 vs. Spread: 94-105-8
Time to kill the Colts and your bookmaker in Week 15.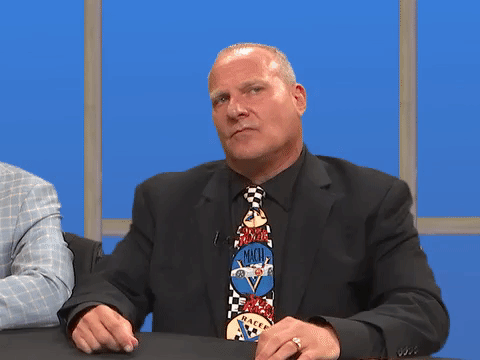 Chargers at Chiefs (-3.5)
Chargers 29, Chiefs 28
Prayers up to anyone who bet on Chiefs -3.5. I had Over 54.5, so I was rooting for my pick to lose at the very end
0-2 to start the week
Texans at Jets (+7)
Jets have played competitively lately, would be huge for Sam Darnold to get some wins to end his rookie year on
Public hammering the Texans (72% as of Friday)
Definitely taking the Texans to win, but home Jets cover big spread
Browns at Broncos (-2.5)
Browns have just 1 win on the road this season, and Denver can be tough for any road team
Broncos had a let down game last week but had been playing well prior
Better team, at home, against a bad road team only getting 2.5? Give me the Broncos by a TD
Titans (-1) at Giants
Giants have played well of late, but they've defeated Nick Mullens, Ryan Fitzpatrick, Chase Daniel, and Mark Sanchez
Titans have won 2 straight and can sneak into the playoffs
OBJ out for the Giants
Spread has moved from Giants by 2.5 to Titans by 1, give me the Titans by a TD
Bucs at Ravens (-7.5)
Ravens are playing well at the right time, having won 3 of 4 and nearly taking down the Chiefs at Arrowhead
Bucs are an up and down team, last week was a big downturn after leading by 11 and failing to cover a 10 point spread
Ravens stay hot and win by 2 TDs
Packers (+5.5) at Bears
Aaron Rodgers wants to continue to ball out with Mike McCarthy gone
Bears have crossed every hurdle to prove they're a legit team, the last hurdle they have to cross is beating the Packers in a big game
Packers fight hard against their biggest rivals to cover, but Bears are the much better team now and win by a FG
Lions (+2.5) at Bills
The Bills have been a tough team at home this year, but I don't think they should be laying points in this matchup
Lions easily handled a Cardinals team coming off a game they won as 14 point underdogs
Lions are the better team and win a close game to "upset" the Bills
Throwback to when Jim Scwartz told his player to pick him up after beating the Lions in his first game back since being fired
Raiders (+3) at Bengals
The Raiders aren't good, but the last few games have proved just how much they've underachieved this season
The Bengals are so beat up and their defense has been awful
The Raiders continue to play better and pick up the upset win
Cardinals (+10) at Falcons
I don't care who they are playing, a Falcons team that has lost 5 in a row shouldn't be laying 10 points
Cardinals beat a Packers team 2 weeks ago that easily beat the Falcons last week
Falcons have continued to find ways to lose, they'll finally get a win at home against the Cardinals, but 10 points is way too many
Dolphins (+7.5) at Vikings
Winning was a complete miracle, but the Dolphins are coming off a good performance, while the Vikings are coming off an incredibly disheartening performance
Dolphins have covered similar spread against the Colts a few weeks ago and Patriots last week
Vikings are the better team and win, but the Dolphins fight to cover and lose by less than a TD
Cowboys (+3) at Colts
Don't think for a second I was picking against the Cowboys in this one
The Colts may have the better QB, but the Cowboys offense and defense is slightly better overall
Think this spread should be closer to a Pick 'Em
Cowboys win a close one on the road to clinch the NFC East
The last time the Cowboys played the Colts resulted in an NFC East title as well below
Redskins (+7.5) at Jaguars
No matter who they are playing, a Cody Kessler lead team should not be laying a TD
Josh Johnson can't be worse than Mark Sanchez
Redskins are beat up, but they're good enough to not be getting this many points against the Jaguars
Jags win by a FG, Redskins cover
Seahawks (-3.5) at 49ers
This is basically the same amount of points the Broncos laid at the Niners last week, and I think everyone would agree the Seahawks are better than Denver
Seahawks are trending in the right direction while the Niners are headed towards a top draft pick
Seahawks have won 10 straight vs the Niners, win and cover easily in this one
Patriots (-3) at Steelers
I don't love that the public is hammering the Pats (75% as of Friday), but I love them in this one
Tom Brady is 11-2 career against the Steelers
Steelers are in a free fall and Patriots almost always win after a disappointing loss
Pats win by less than a TD, but enough to cover
Eagles at Rams (-13)
Rams coming off a wake up call and need to win to remain in the chase for the NFC's top seed
Eagles' Super Bowl was last week and now Carson Wentz is probably done
Rams have struggled to cover a lot this year, need a prime time game to show how good they are
Nick Foles magic won't be back for a second season, Rams rout the Eagles to cover
Saints at Panthers (+6.5)
While they ended up covering last week, Saints offense has struggled two weeks in a row now
This is an absolute must win for the Panthers
Teams looking to avenge a 2017 playoff loss are 6-1 this season
Panthers keep it very close in a must win situation looking for revenge, but Saints win by a FG
That's it for Week 15, hope to head home with a Cowboys W. Will the Vikings get major revenge on the Dolphins for when former Marist Red Fox Terrence Fede won the game for Miami 4 years ago (and kept my dad alive in his suicide pool)?