When looking back at my picks this season, Week 12 will be one I remember…
…cause it was arguably my best week to date.
While this was not my best week against the spread, it was my best week overall. I went a good but not great 8-7 against the spread, but tied a season high going 12-3 outright. If you're a degenerate gambler like my friend Jack Dugan and took all these picks, you would've made a lot of money. Here's a look back at the picks I made (correct pick in blue, incorrect pick in red):
Bears at Lions (+3)
Redskins at Cowboys (-7)
Falcons (+13) at Saints
Patriots (-13) at Jets
Raiders at Ravens (-13)
Giants at Eagles (-5)
49ers at Bucs (-1.5)
Browns at Bengals (Pick 'Em)
Seahawks at Panthers (-3)
Thanks Bert, this one HURT. Had a 3 team parlay (Pats, Ravens, Panthers). Russell Wilson murders me with a 40 yard TD on 4th down and then a game winning drive. Graham Gano also screws me with his missed field goal late in the game. Can't complain too much though, he did beat the Giants with a 63 yarder earlier this year.
Jaguars at Bills (+3)
Cardinals (+14) at Chargers
Dolphins at Colts (-9)
Steelers at Broncos (+3)
Packers at Vikings (-3.5)
While my pick won, this game is a perfect example of why you shouldn't bet cause you can get so lucky or unlucky sometimes. Instead of taking a field goal to basically lock the spread cover, the Vikings go for it on 4th down to try and seal the game but don't convert. Now Aaron Rodgers gets the ball back with a chance to cover the spread by half a point, but misses a wide open Davante Adams in the end zone. This pick got some good luck after getting some terrible luck just a few moments earlier.
Titans at Texans (-3.5)
Switched my pick to Texans spread as it dropped from 6.5 to 3.5. Smart change.
2018 Straight-Up: 108-66-2, 2018 vs. Spread: 82-86-8
Time to take a bat to your bookmaker again in Week 13.
Cowboys (+7.5) at Saints
Cowboys 13, Saints 10
Wanted to take the Cowboys outright too, but feared the Saints crushing them and looking like an idiot. The Boys are now 2-0 outright as 7 point dogs this year. 
1-1 to start the week, couldn't be happier about that. Who Dak?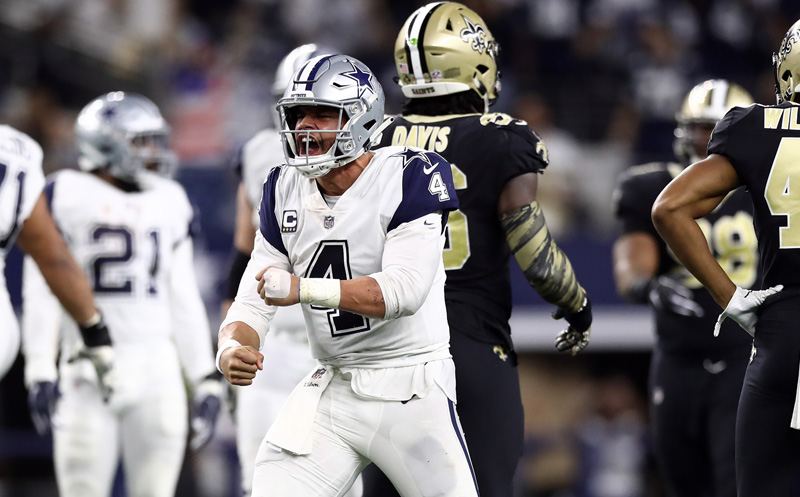 Ravens at Falcons (-1)
Falcons are too talented to keep losing as much as they have
Falcons losing to the Saints by 14 doesn't tell the whole story- they fumbled in the red zone 3 times
Lamar Jackson is 2-0, but both were at home against the lowly Bengals and Raiders
Falcons win by a score
Bears (-3.5) at Giants
This isn't a knock on Trubisky, but I think the Bears' unique offense can work with a backup too
Any hope for the Giants pretty much ended with second half collapse at Philadelphia
Bears force at least 2 turnovers, win by at least a TD over the Giants
Cardinals at Packers (-14)
Packers have lost 4 of their last 5, and all 4 were on the road against better teams
Only win in that stretch was against a Dolphins team led by Brock at home
Packers return home and refind their groove against a weak Cardinals by winning AND covering
Rams at Lions (+10)
Public hammering road Rams (79% as of Friday)
Rams are 1-5-2 over their last 8 ATS
Lions are good enough of a home team that they shouldn't be getting 10 points
Rams win by a TD but Lions cover
Broncos (-5.5) at Bengals
Broncos hitting their stride at the right time
Bengals looked hopeless last week, and now Andy Dalton is done for the season
Public hammering Denver (75% as of Friday) so this could be a sucker pick, but think Broncos win by a TD to barely cover
Browns (+5.5) at Texans
Don't think the Browns make the playoffs, but they are hitting stride at the perfect time to build for 2019 success
Winners of 8 straight, Texans are due for a loss, or at least a close game
Texans are coming off an emotional win in their first game since owner Bob McNair died
Texans win by a field goal, Browns cover
Bills at Dolphins (-3.5)
Easy pick in my mind
Sean McDermott has done a great job based on the talent his team has, but lack of talent is why the Bills haven't been consistent week to week
With Ryan Tannehill back, Dolphins should have won at hot Colts team
Dolphins cover at home, win by 7-10 points
Colts (-4) at Jaguars
Public hammering Indy (75% as of Friday), so could be a sucker pick
However, Cody Kessler does not give the Jags a better chance than Blake Bortles would
Colts stay hot, win by a TD to barely cover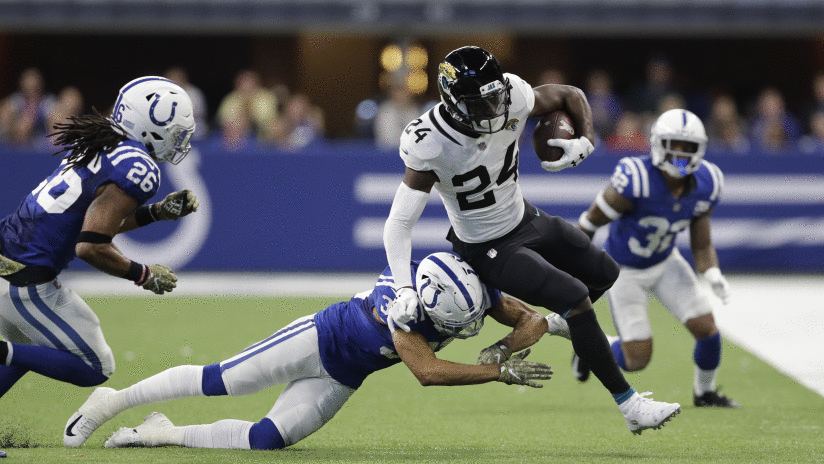 Panthers at Bucs (+3.5)
Upset pick of the week
The Bucs and their QBs have been so up and down, I think they're currently on a Jameis Winston up swing
Public hammering Carolina (72% as of Friday)
Bucs edge out a close win at home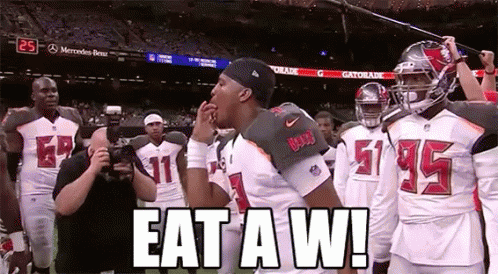 Chiefs (-15) at Raiders
While I'm picking the Chiefs to cover, don't think it will be a complete blowout cause the Raiders have looked a little better (emphasis on a little) the last few weeks
Raiders will fight in the first half to keep it close, but Chiefs are way too talented and pull away late to cover as well
Jets at Titans (-9)
Titans have fallen flat on their face last 2 weeks on the road
Smacked the Pats last time they were at home, they're an up and down team
Jets have really struggled of late
Titans win by 2 TDs
Vikings (+5) at Patriots
Think this will be a close game and spread is extremely accurate
Public hammering Pats (66% as of Friday)
Vikings need to turn a corner at this time of year
Think Pats win by a FG with Vikings covering
Could change my pick if spread moves more in Vikings direction, so be sure to check my final pick on Twitter @mikejmcgon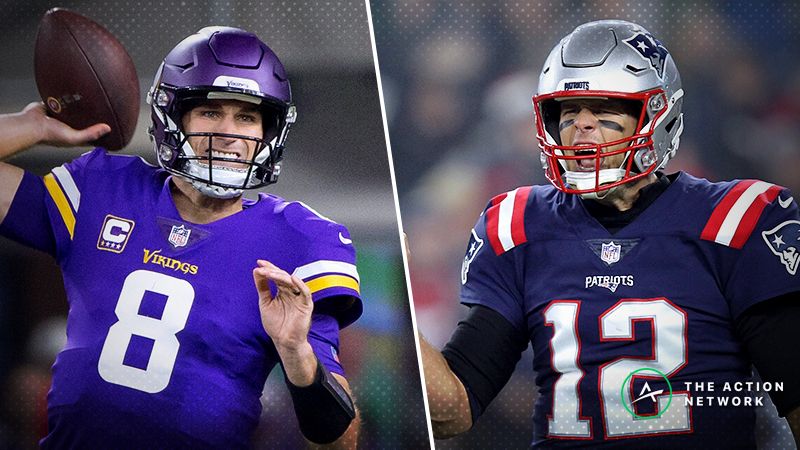 49ers at Seahawks (-10)
Seahawks are hitting their stride at the right time
Niners appear to be looking towards a top draft pick
Not as much of a blowout as many will predict, but Hawks win by 2 TDs to cover
Chargers at Steelers (-3)
As much as the Chargers have impressed, think most would agree the Steelers are the better team
Steelers need a home win badly after last 2 road games have come down to the goal line
The score will be much closer, but think the Steelers win easily the same way they did against the Panthers at home
Redskins (+6) at Eagles
9 of Eagles' 11 games have been decided by 7 or less
Eagles really didn't even look good last week, they were just the better team than the Giants
Redskins are no threat, but showed last week they can compete and are coming off extra rest
Colt McCoy couldn't repeat his Dallas magic, can he repeat his Monday Night magic?
Eagles are better and at home so they win by a FG but Redskins cover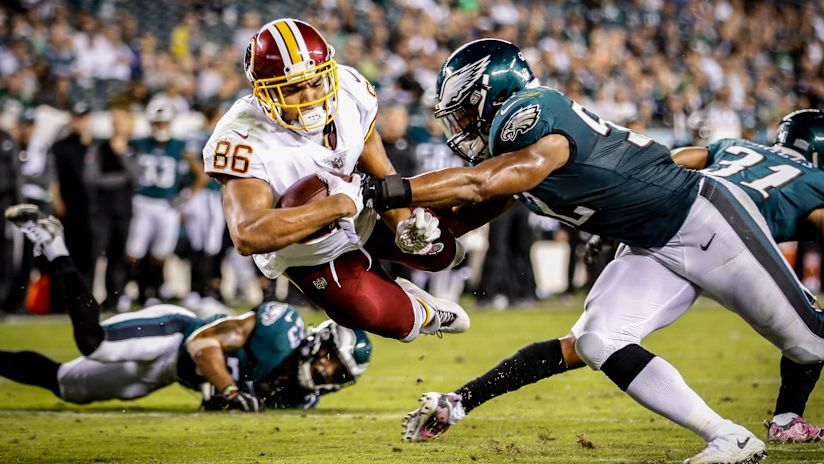 That's it for Week 13, be back for Week 14. Will the Redskins lose the cover in heartbreaking fashion on Monday Night again?