Well, that was fun.
One of the most anticipated regular season games I can ever remember not only lived up to the hype, but well exceeded it. I think everyone other than Rams fans were praying this masterpiece would not end and go to OT. Not only did these teams both go off offensively, but both scored defensive touchdowns, including 2 by the Rams. Barring a miraculous run by the Cowboys, there's no doubt that I want a Chiefs-Rams or Chiefs-Saints matchup in the Super Bowl.
As for my picks, it was a bit of a weird week, but overall a good one record wise. I went 8-5 outright, and a wild 6-3-4 against the spread. 4 pushes! Here's a look bad at the picks I made (correct pick in blue, incorrect pick in red, push in green):
Packers at Seahawks (-3)
Texans (-3) at Redskins
Bengals (+6.5) at Ravens
Steelers at Jaguars (+4)
Panthers at Lions (+4)
Cowboys (+3.5) at Falcons
Titans at Colts (-1.5)
Bucs (+3) at Giants
Raiders at Cardinals (-4.5)
Broncos (+7) at Chargers
Eagles (+7) at Saints
Vikings at Bears (-2.5)
Chiefs at Rams (-3)
2018 Straight-Up: 96-63-2, 2018 vs. Spread: 74-79-8
Thankful for football and winning money gambling.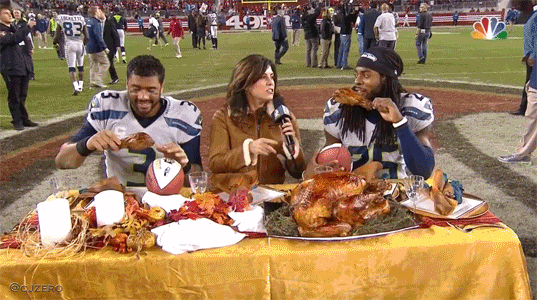 Bears at Lions (+3)
Bears 23, Lions 16
Bet on this pick, not thankful for Matt Staford's Pick 6 and other INT in the end zone in the 4th quarter
Redskins at Cowboys (-7)
Cowboys 31, Redskins 23
Thankful for Amari Cooper and the refs missing the helmet to helmet call late to preserve the Cowboys cover
Falcons (+13) at Saints
Saints 31, Falcons 17
Not thankful for losing the cover by 1 point with the Falcons fumbling in the red zone 3 times
2-1 outright and 1-2 against the spread to start the week
Patriots (-10.5) at Jets
Vegas may lose a lot of money on this one; 90% of the public is on the Pats as of Saturday
These matchups are usually close, but the Jets have fallen hard of late, and the Pats are coming off a bad loss and then they bye; two situations in which they usually play great after
Could be a major sucker pick, but I have the Pats winning by 14+
Raiders at Ravens (-10.5)
The Ravens have not been very strong of late, but I like anyone when they're playing the Raiders
Avoid taking this game though as rookie Lamar Jackson will be starting again for the Ravens, and you can never trust the Raiders
Not a complete blowout, but Ravens win by 14 or so to cover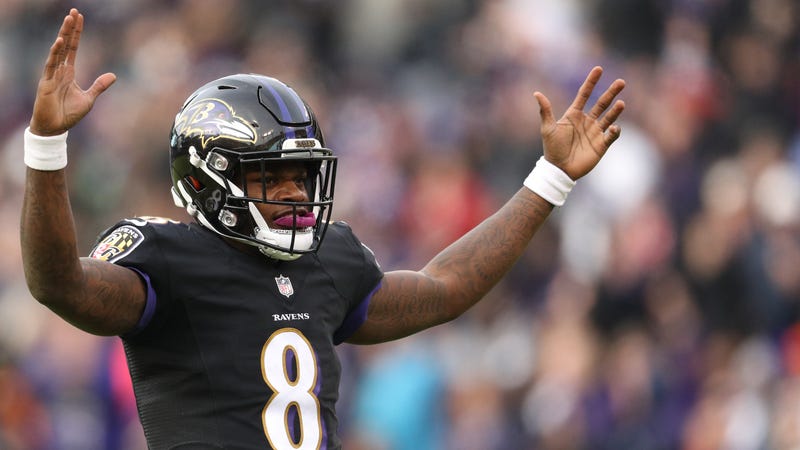 Giants at Eagles (-4.5)
Will be pulling hard for the Giants in this one, so hope I'm wrong, but I love this pick
Before their blowout loss to the Saints, the Eagles blowout win over the Giants was their only game all season decided by more than 7 points
Giants offense has looked good the last two weeks, but their defense hasn't, and we shouldn't overreact to 3 point wins over the Niners and Bucs
Eagles win by 2 TDs
49ers at Bucs (-2.5)
Don't think it will be a blowout, but love this pick
You're giving me the better team, at home, laying less than 3 points, I'm gonna take it
Jameis Winston will finally play a good game after his second half performance last week, Bucs win by a TD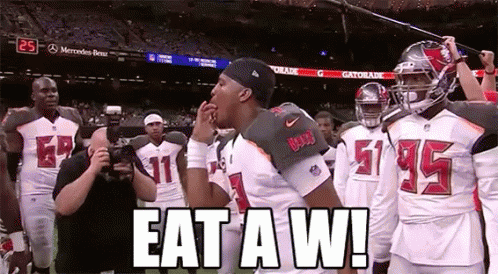 Browns at Bengals (-2.5)
Same as my last pick: you're giving me the better team, at home, laying less than 3 points, I'm gonna take it
AJ Green out hurts, but the Browns are also winless on the road this year
Bengals win by less than a TD, but enough to cover
Seahawks at Panthers (-3) 
How many times do I have to say it? You're giving me the better team, at home, only laying 3 points, I'm gonna take it
In addition, we all know the Seahawks aren't great on the road, while the Panthers are low key great at home; 5-0 on the season
Panthers get back in the groove and win by a TD
Jaguars at Bills (+3)
Upset alert
As crazy as this sounds, these two teams matched up in playoffs last season; teams looking to avenge 2017 playoff loses are 5-1 in those matchups this season, including 5 straight since the Eagles opening night win over the Falcons
Jaguars played in their Super Bowl last week, they'll take a step back this week and Josh Allen will lead the Bills to the home win in his return
Cardinals (+13) at Chargers
Including the London game, the Chargers are just 1-4 ATS at home this season; perfect example of a good team who has no home field advantage
Cardinals covered big spread against the Chiefs the last time they were big underdogs at an AFC West team
Chargers comfortably win by around 10 but Cardinals cover
Dolphins at Colts (-7.5)
With the same exact spread, I see this game going similar to the Dolphins-Texans game earlier this season
Dolphins will compete with Ryan Tannehill back, but Colts have been playing too strong lately and will keep that up
Colts win by 10-14 points, enough to cover
Steelers at Broncos (+3)
Upset alert
Broncos have had some tough losses this year, 4 of their 6 losses are by a combined 16 points
I see them building off last week's impressive upset at the Chargers
Steelers have won 6 in a row, and I think they're due for a loss after a 16 point second half comeback in a desperate revenge spot against the Jagaurs
Broncos win by less than a score
Packers at Vikings (-3)
Public hammering Packers, 72% as of Saturday
Really not sure why; Packers are 0-4 outright and 1-3 ATS on the road this season (only win was the Todd Gurley debacle), also are winless as underdogs this season
Vikings are the better team, at home, only laying 3, if it isn't clear based on my prior picks, I'm taking the Vikings by a score
Titans (+6) at Texans
Titans coming off a bad loss against a team that isn't that much better than them, meaning they're undervalued
Public hammering Texans (65% as of Saturday)
Titans beat the Texans as underdogs earlier this season
Titans keep it close to cover but the Texans win their 8th straight by a field goal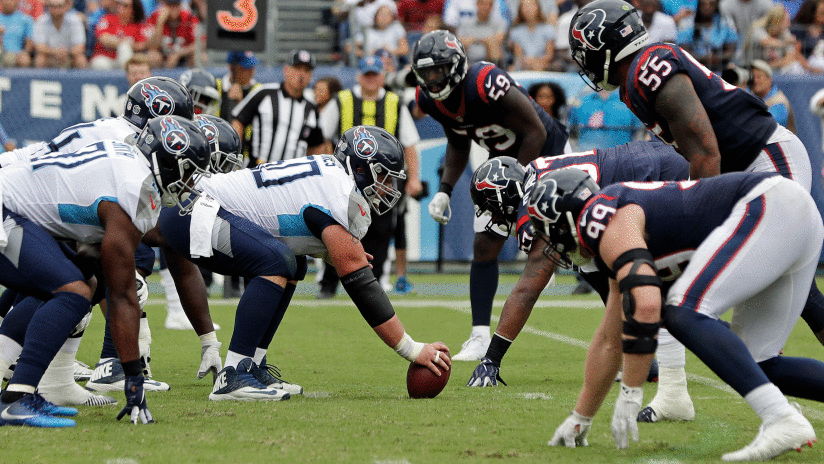 That's all for Week 12. Can the Broncos score another magical upset at home against the Steelers?