The Giants have started this year worse than anticipated, and their dreadful past two seasons were highly unexpected. I remember at the beginning of the 2017 campaign, they were placed at #2 overall in Bleacher Report's NFL Power Rankings. Later that same year, they had the #2 overall pick in the draft.
Most of it can be blamed on Ben McAdoo, who was a dumpster fire of a football coach. I could probably have thrown my mom out there on the sidelines and she could've won 4 or 5 games. And she still asks me every year when the Seahawks are going to be in the Super Bowl. They're not Mom, let it go and let's move on.
The other percentage of failure can be blamed on injuries, the offensive line, defensive inefficiencies, and of course, Eli Manning.
I have really never seen anybody personify the quote "You either die a hero, or live long enough to see yourself become a villain" more than Eli Manning. I mean, this guy was a king. He was the face of the NY Giants. Manning beat the greatest quarterback of all-time TWICE in the Superbowl in miraculous, comeback fashion. He had an MVP caliber season in 2015 and was/is on his way to being a Hall of Famer.
But in Week 13 of 2017, McAdoo benched the Giants' legend, and it caused an uproar throughout the league…especially in New York. Fans were absolutely outraged and horrified that anybody could blame Manning for the Giants atrocity of a season.
One year later though, it looks like McAdoo was just ahead of the curve.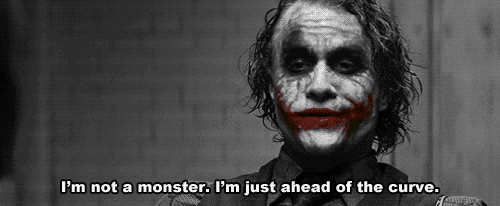 He had the guts to bench a guy that was underperforming and didn't work for his offense, much like Shumur did with Erik Flowers earlier this year. Problem was, nobody gives two shits about Flowers. But people care about Eli Manning, and McAdoo's choice got him fired (and so did being a really bad football coach, don't forget that). Giants fans defended Eli, got him his job back, and preached that he was capable of leading them to the Promised Land one more time with the right pieces. The front office listened to them.
Now here they are one year later, sitting at 1-7 with Saquon Barkley in the backfield instead of having Sam Darnold, Josh Allen, or Josh Rosen under center. Giants fans are screaming at the organization and at Eli for screwing their season up, but I think they have to put some of the blame on themselves. I find it wild that Giants fans were in agony at the fact that Eli was benched last year, and those same fans are calling for him to be benched this year. Yes, there are some different situations now, but what has really changed about Eli?
You have to imagine that the front office is confused. When the season was ending last year, the fanbase was saying "How could you do that to Eli? He still has talent, this isn't his fault. He's our guy". Then they're like "Okay, sure, let's take Barkley then". Then the Giant fans are like "Wooaahhh, wait, Eli's not good anymore. We need a quarterback for the future".
It's like when a girl says she's fine. She's not fine, and she wants a franchise quarterback. Don't listen to her.
To all those people who wanted the quarterback of the future, I say that you had your chance to move on. But when that Week 13 benching came, everyone was stuck in the past and didn't want to accept the fact that maybe their hero had overstayed his welcome.
It is time for a new quarterback in New York. Manning isn't the right guy anymore, but I'd be extremely shocked if you saw somebody else under center this year. The Giants are losing a lot right now, but one thing they can't afford to lose is their loyal fans who still want to see Eli ride off into the sunset like so many other New York legends have done.