Some weeks, there's a reason it's called gambling, not winning…
…cause the public actually won.
In Week 5, I faded every team getting more than 60% of the public's vote, and went 6-2 in those games. In Week 6, the same strategy went just 4-5. Don't think Week 5 was just a fluke though- fading teams getting public love is a proven effective strategy, but just like any gambling strategy, there's gonna be some weeks it doesn't work. Overall, it was an average week on both fronts, starting terribly but ending strong. I went 8-7 straight up, and 7-8 against the spread. Here's a look back at the picks I made (correct pick in blue, incorrect pick in red):
Eagles at Giants (+2)
Seahawks at Raiders (+3) (London)
Colts (+2.5) at Jets
Chargers at Browns (Pick 'Em)
Bears at Dolphins (+7) 
This spread changed when Ryan Tannehill was announced as out, the spread adjusted a lot. I kept my Dolphins spread pick but switched to Bears outright.
Buccaneers (+3) at Falcons
Cardinals at Vikings (-9.5)
Bills at Texans (-10)
Steelers at Bengals (-1.5)
Panthers at Redskins (+1)
Rams at Broncos (+7)
Ravens (-2.5) at Titans
Jaguars at Cowboys (+3)
Chiefs at Patriots (-4)
49ers (+9) at Packers
2018 Straight-Up: 58-33-2, 2018 vs. Spread: 49-41-3
Time for some winners, winners, WINNERS in Week 7.
Broncos at Cardinals (+1.5)
Broncos 45, Cardinals 10
0-2 to start the week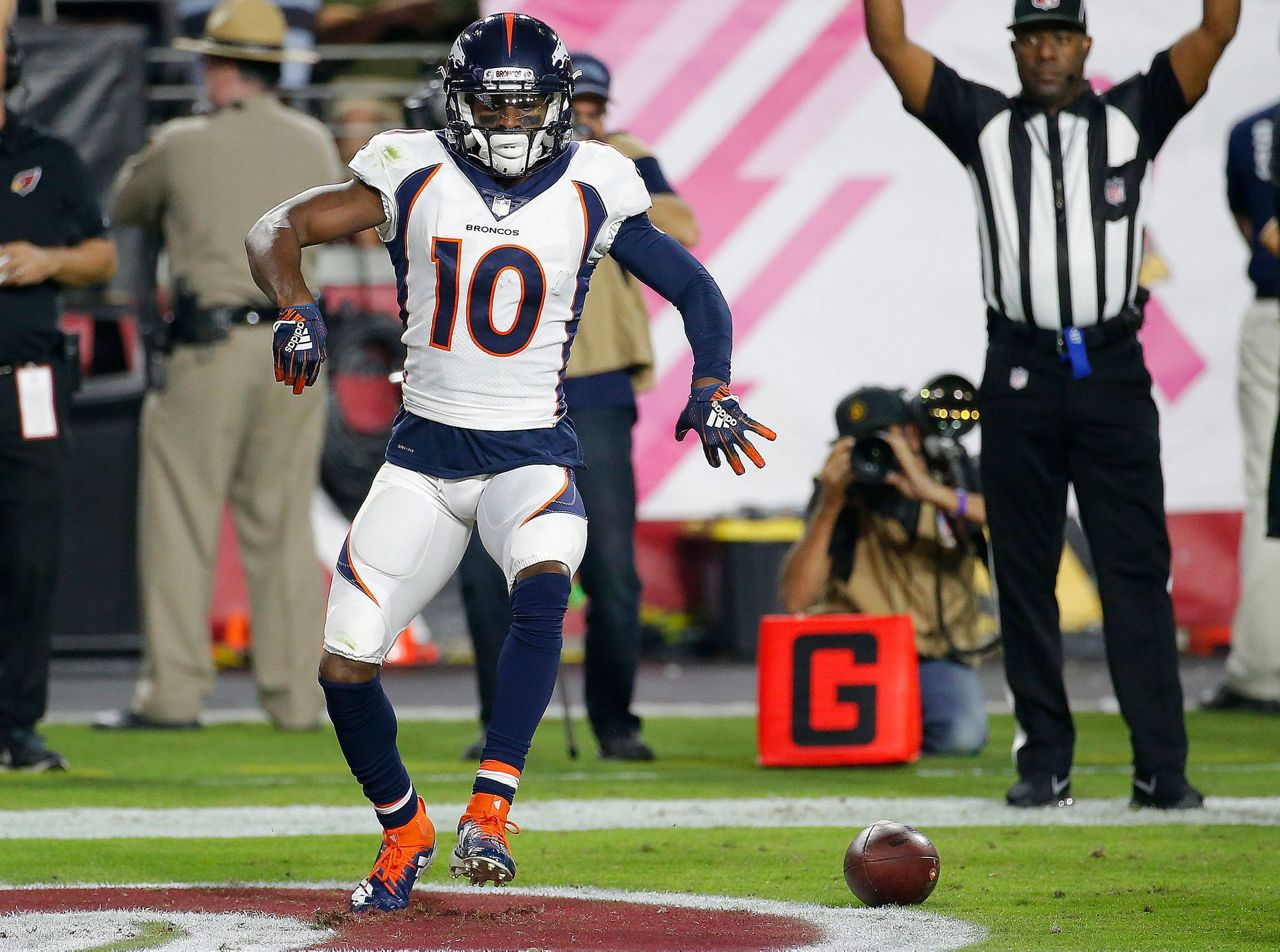 Titans (+6.5) at Chargers (London)
Titans are coming off a 20+ point loss, which leads to being undervalued by the public
Titans really are not bad and the Chargers are not that good, so this spread is too big, especially for a neutral sited game
Chargers win by a field goal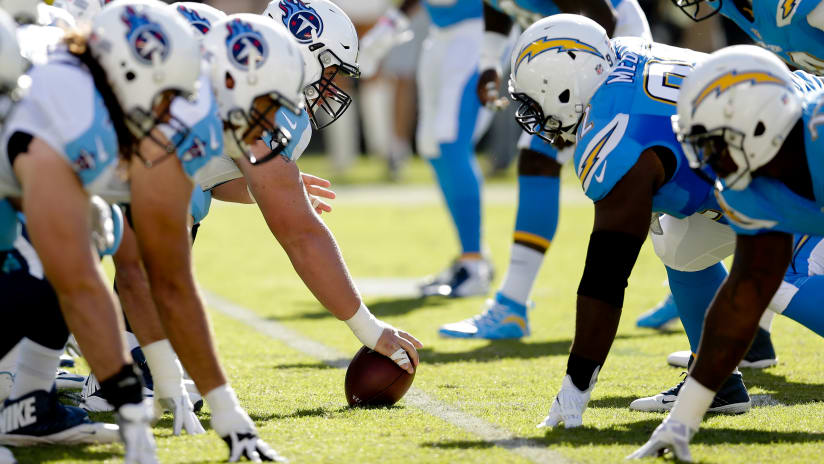 Patriots at Bears (+3)
Upset pick of the week
Public loves the road Patriots who appear to have found their groove in 3 straight home games
Crazy stat I heard on a Cowboys podcast I listen to, teams who play the Chiefs are giving up an average of 30 points the following week
I like the home Bears defense to play well, and combining that with the stat above, I have the Bears getting the win
Browns at Buccaneers (-3.5)
Bucs offense has been incredible this year
Browns still winless on the road
Big matchup between 2 teams aiming to prove they can compete this year
Public vote implies this could be a sucker pick, but I think the Bucs are the better team, at home, and this is a low spread
Gonna post this gif every time I pick the Bucs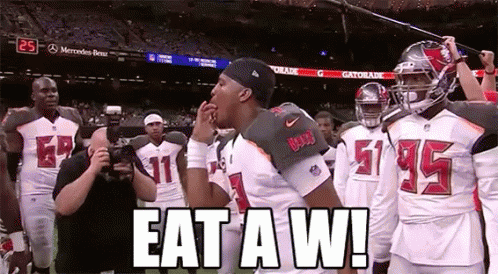 Texans at Jaguars (-4)
Jaguars are returning home after 2 brutal performances on the road
Texans have won 3 in a row, but they were favored in all 3 and none of them were particularly impressive
Let's not act like the Jags are suddenly bad, they had down weeks last year too
Jags return home and win by 2 scores
Vikings at Jets (+3.5)
Another upset pick
Jets have beaten the public the last two weeks at home, good things come in threes
Vikings are an elite team but are vulnerable, and they didn't look too hot the last time they played an AFC East team
Darnold and the Jets pull off another one at Metlife
Bills (+7) at Colts
Nathan Peterman is not starting- a good thing for Buffalo
Colts tend to play to their competition, whether good or bad
Colts win, but by less than a TD
Lions (-3) at Dolphins
Lions looked strong in both weeks leading up to their bye
The Brocketship won't be able to put together two wins in a row
Lions win by a score, and enough to cover
Panthers (+4.5) at Eagles 
Panthers are better than what they've shown the last two weeks = undervalued
Eagles finally played well, but it was against the Giants
I think these two teams are pretty even, so I have the home Eagles edging it out with the Panthers covering
Saints at Ravens (-3)
Easy pick in my mind
Public loves Saints, probably for any of the million reasons:

Offense is hot
Just won big on Monday Night Football then had a bye
Drew Brees, a very likeable and accomplished QB, just became the NFL's all time leading passer, and everyone still has that on their mind
The Saints are better compared to the NFC than the Ravens are compared to the AFC

Buttttttt, the Ravens are hot too, and at home
I love the idea of a hot defense at home against a hot team that may be cooled off by their bye, Ravens win this one
Cowboys (+1) at Redskins
The Cowboys have not won on the road, but I feel as though last week could be a turning point
The public is not favoring the Redskins, but they are in first and it feels like one of those games where they come in with an "edge" after a big home win, only to lay a dud at home the next week
Cowboys defense is on the edge of premier status, and if their offense can play even a fraction of how they played against what EVERYONE considers the "best defense in the NFL", then they are undoubtedly the better team here and should win this game
Rams (-9.5) at 49ers
Rams may have won the last two games on the road, but by just a total of 5 points- they're due for a big performance
Shorthanded Niners have been undervalued in both road games without Jimmy G, but were clearly overvalued in their only home game against the lowly Cardinals
Rams break out the offense to win AND cover the big road spread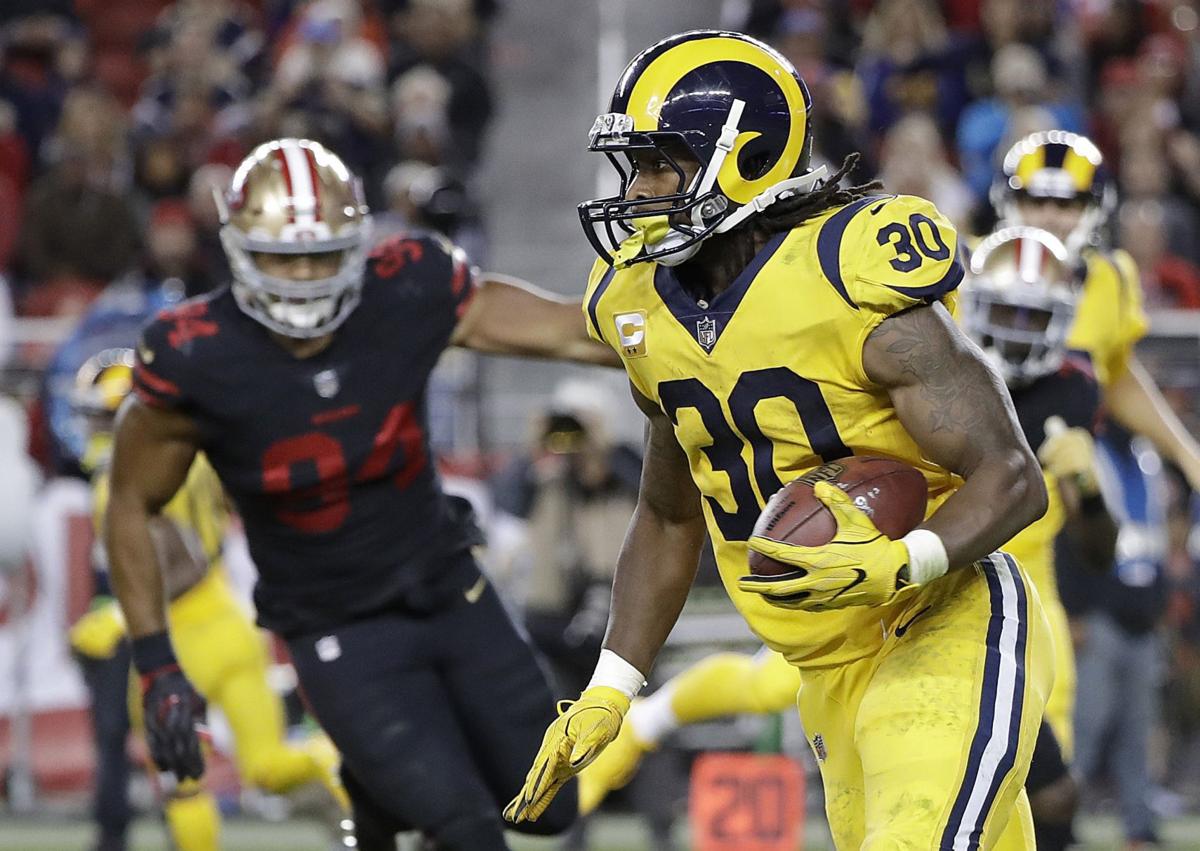 Bengals (+5.5) at Chiefs
Chiefs are 6-0 against the spread, and have edged out very close spread wins 2 of the last 3 weeks
This is gonna be a high scoring game
As good as Mahomes and the Chiefs are, I feel this is too many points for a defense this bad to be giving
Chiefs control the game but Bengals get some late points on a prevent defense to cover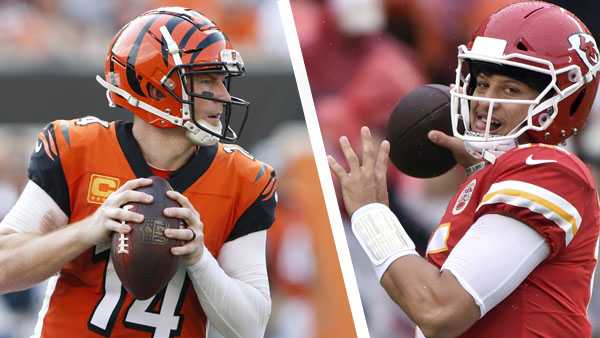 Giants (+4) at Falcons
I see this game going very similarly to the Giants game against the Panthers
5 of Falcons 6 games have been decided by a TD or less
Giants are on extra rest and have been absolutely crushed in the media with the extra time
Public loves Falcons, I think Giants keep it close to cover but the Falcons win by a field goal
That's all for Week 7, be back for Week 8 after this 14-0 week. Will the Giants get some better fortunes on the road in the NFC South this time?