In Week 4, the Cowboys did not cover…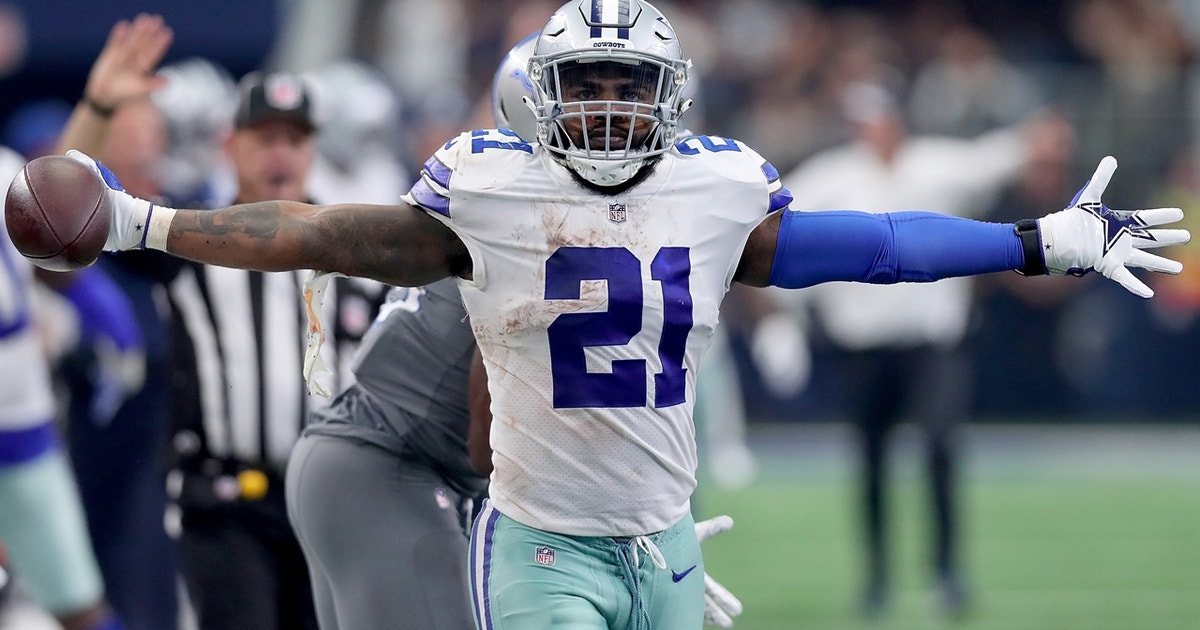 …but they won the game. And that's all that really matters.
And telling you who will win is what I have been doing best this year. We all know it's a lot easier to say who's going to win the game than who's going to cover, but some weeks prove that nothing is guaranteed in the NFL. While they were not bad, my numbers against the spread were not as good as they were in Weeks 2 and 3 as I went 7-7-1. However, I continued a strong outright season going 11-4 straight up. Here's a look back at the picks I made (correct pick in blue, incorrect pick in red, push in green):
Vikings (+7) at Rams
Lions at Cowboys (-2.5)
Buccaneers (+2.5) at Bears
Dolphins at Patriots (-6.5)
Bengals at Falcons (-3)
Bills at Packers (-8.5)
Texans (-1) at Colts
Absolutely terrible beat for anyone who had Colts +1 with the call to go for it on 4th down instead of punt and tie.
Jets (+7) at Jaguars
Eagles at Titans (+3)
Suck it, suckers (the 73% of the public that took Eagles -3)!
Browns at Raiders (-2.5)
Cardinals (+3.5) at Seahawks
Saints (-3) at Giants
49ers at Chargers (-10)
Not using this an excuse, but did not consider at all that it would basically be a home game for the Niners.
Ravens at Steelers (-3)
Chiefs at Broncos (+3.5)
Terrible beat with the Broncos blowing a 10 point lead to miss the cover by half a point.
2018 Straight-Up: 41-20-2, 2018 vs. Spread: 33-28-2
The second quarter of the season is underway.
Colts (+10.5) at Patriots
Patriots 38, Colts 24
1-1 to start the week.
Jaguars at Chiefs (-3)
Massive contest this Sunday between the two most impressive AFC teams so far this season. Expect a great game between one of the the leagues best offenses and one of the leagues best defenses. While I believe this Chiefs team won't falter the way past Chiefs teams have, I feel they are due for a let down soon. But not this week. The Jaguars have looked dominant one week and then average the next so far this year. After a great performance against the Jets, I think the Jags come down to Earth a little and the home Chiefs take advantage.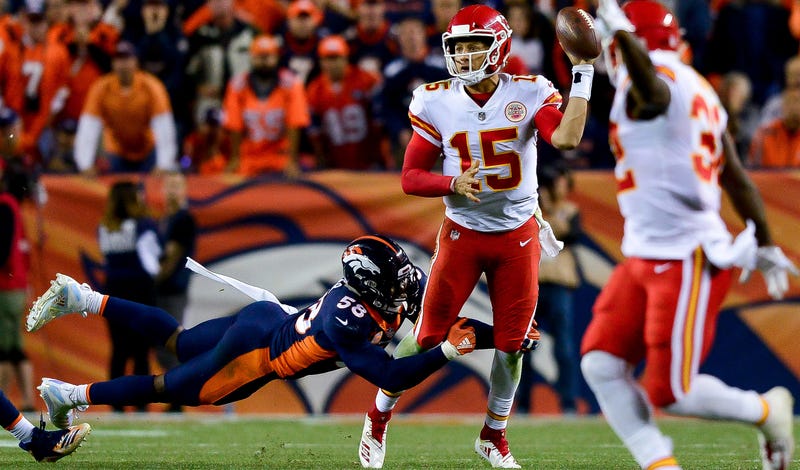 Packers at Lions (Pick 'Em)
Be prepared, cause this is the first of many underdogs I feel have great value this week. This may be a pick 'em now, but the Packers were favored by a point, and then the line moved in the Lions direction despite the public hammering Packers. The Packers seem to be in a disarray, but Rodgers has still been dominant in his career against the Lions. Them only being a one point favorite to open feels like a trap, so I'm taking the home Lions.
Titans at Bills (+5.5)
The Titans are 3-1, and have taken down two of the best teams in the NFL from a year ago over the last two weeks. NO WONDER the public is hammering Titans, who somehow only opened as a 3 point favorite. The Titans are a bad road team, and I know you'll say they beat the Jaguars on the road, but they still only scored 9 points in that game. They will edge out a W in a shitty game, but the home Bills will cover.
Dolphins (+6) at Bengals
A big "prove if you're for real game" here. The Bengals have been the much more impressive 3-1 team, but it's a big test to see if they can follow up that amazing victory last weekend. As for the Dolphins, they are looking to prove they are still a Wild Card contender and that last week happened because they always lose in New England. I think the Dolphins fight hard to cover, but the Bengals edge out the win at home.
Ravens at Browns (+3)
The Ravens just went on the road to a much better divisional opponent and won by 12. This should be a blowout, right? As of Friday, 79% of the public think so. But last week was a huge game for the Ravens, and this could be a matchup they look past. The Browns offense looks good for the first time in, well, forever, and I think the Browns catch the Ravens off guard and score the upset at home.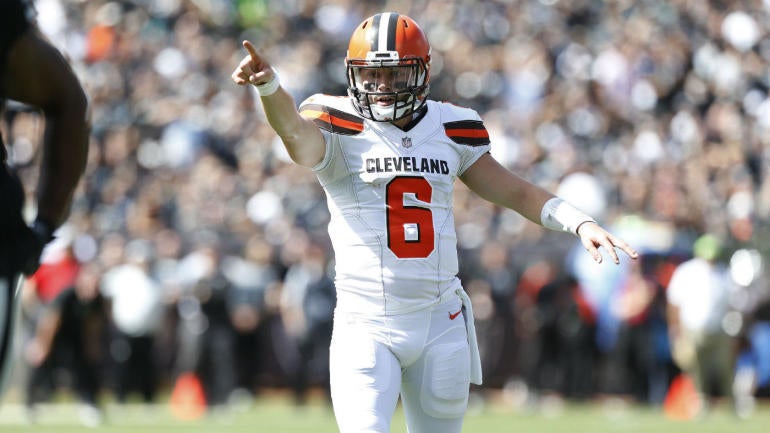 Giants (+6.5) at Panthers
Through 3 games, the 2-1 Panthers have looked pretty predictable as to how their games would go so far. However, anyone who has watched the NFL over the past two seasons knows just how inconsistent and unpredictable they are. Following a bye, I think the Giants can catch the Panthers off guard a bit and play a little better than they have and cover. But the Giants are so much worse, so there's no shot in hell I'm going against the Panthers to win.
Broncos at Jets (+1) 
The Broncos should have beaten the loaded Chiefs, and the Jets have not looked good at all since Week 1, so this is a lock for Denver, right? Wrong. The Broncos suffered an absolute heartbreaker on Monday night, and now have to travel across the country on a short week. Based on last year and the one game this year, I'm sticking to the idea that the Broncos are a really bad road team. The Jets will get the win in this one.
Falcons (+3) at Steelers
As the guys from Pardon My Take would say "loser leaves town game" between two struggling teams who entered the season with Super Bowl aspirations. I've been going back and forth like crazy on this, but ultimately settled on Falcons. It's easy to say the Falcons have looked bad, but the truth is they could easily be 4-0 instead of 1-3. The Steelers problems are much more clear, and I think the Falcons edge out a high scoring upset in Pittsburgh.
Raiders at Chargers (-5.5)
Expect a great game between these division rivals Sunday. These teams always seem to play close ones, and you have to think Raider Nation is gonna invade the soccer stadium in LA. However, I see this one going similar to every Raider game. A close game in the 4th, until they Chargers pull away late to win and cover.
Rams at Seahawks (+7.5)
I know you can easily say the Rams beat the Seahawks 42-7 in Seattle last year, but the idea of the Seahawks getting 7 points at home is crazy. I think the Cowboys game was good proof that the Seahawks will be much better at home this year, and the Seahawks have not been this big of underdogs at home in awhile. With the public hammering LA, give me the Seahawks, but with the Rams still winning by a field goal.
Cardinals at 49ers (-4)
While they were 1-10 before Jimmy G took over last year, it's easy to forget how many close games that Niners team lost. So while they are bad, expect some wins/covers. This one feels like a trap. 4 points against a Cardinals team that nearly beat the Bears and Seahawks? I'll take it. The Cardinals will look poor on the road with rookie QB Josh Rosen and the 49ers will take care of business at home.
Vikings at Eagles (-3)
Well what do you know? I finally took the Eagles. A slow start in Philly and a team they crushed last year coming to town with the doubters coming in on the Eagles, it feels like a perfect time for those scumbags to take out their stupid dog masks and pull out a home win. In all seriousness though, I think the key matchup for Philly will be their strong DLine dominating the Vikings OLine, and whether we see an average or great Carson Wentz, the Eagles will still get the win.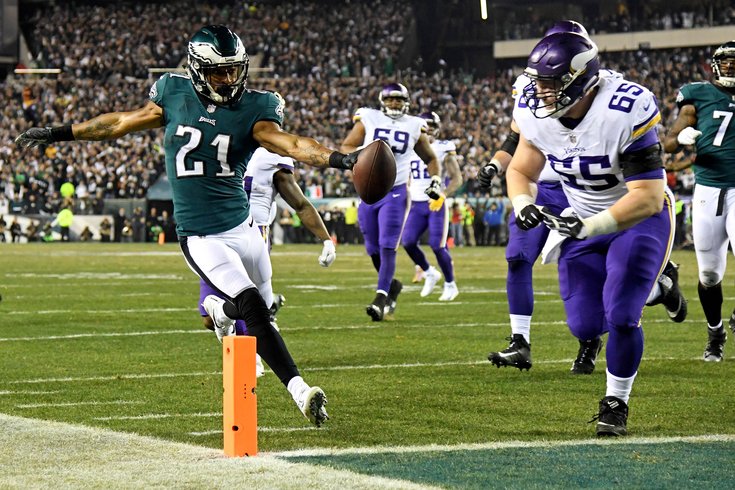 Cowboys (+3) at Texans
I've said this before, but take any of my Cowboys picks with an asterisk, as I obviously know much more about them than any team and have confidence that an unbiased fan does not. That being said, this is an absolutely massive game to build off of the offensive success that they finally found last week. The Texans are very lucky to have a win, and I see Dak being able to find success against the 31st ranked pass defense in the NFL. 3 points is too much for a 1-3 team to be giving, so I think the Cowboys will score the upset in the Battle for Texas Sunday night.
Redskins at Saints (-6.5)
These two teams played an OT contest in New Orleans last year, so don't be shocked if the Redskins put up a great fight. However, I see this game as an easy win for the Saints. Drew Brees will become the NFL's all time leading passer, and the Redskins will come out a little flat following their bye and the Saints will beat the R-Words at home by two scores.
Lets see if this weekend is as full of upsets as I am predicting. Will the Vikings get the revenge that the Falcons couldn't?