FOOTBALL. IS. BACK.
*cue Chris Berman The Blitz theme*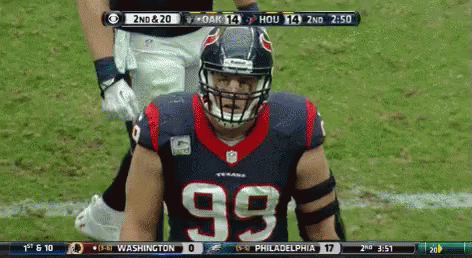 While this offseason did not feel as long and painful as last, it still feels great to know we have a full slate of NFL Football this week.
Sports gambling has always been a pretty big industry, especially in football, despite the fact that through last year, the only place where it was legal was Las Vegas. With the huge news this offseason that sports gambling is now legal, and has been passed in New Jersey where a lot of our readers reside, people will be gambling more than ever and will be looking for advice, making a greater need for articles like these.
Last season was the first in which I published my picks every single week for Below the Belt Sports.
Week 1, Week 2, Week 3, Week 4, Week 5, Week 6, Week 7, Week 8, Week 9, Week 10, Week 11, Week 12, Week 13, Week 14, Week 15, Week 16, Week 17, Wild-Card, Divisional, Conference Championships, Super Bowl LII
My first season of picking all 256 regular season NFL games (and then playoffs) was not too shabby. I went 173-83 straight up (178-89 including playoffs), and 125-121-10 against the spread (128-128-11 including playoffs). In the regular season, if I would have bet a $100 base on the straight up winner of every regular season game, I would have been up $1,806, and if I would have stopped after Week 16 since Week 17 is unpredictable, I would have been up $2,176. For those who don't know, Base Amount means betting, for example, $125 to win $100 if a team is a -125 favorite, or betting $100 to win $125 on a +125 underdog. As for against the spread, going over .500 as I did is definitely respectable when betting every single game. However, this record is proof that it is very hard to win money gambling, and shows why you should not bet every single game against the spread. To bet a spread for either team, the odds are almost always -110 (betting $110 to win $100). If I would have bet $110 to win $100 on every single spread last year, I would have been down over $800. Even the best bettors would be down if they bet the spread of every single game, which is why they don't give you their picks for every single game. However, since I'm giving my picks for every single game, I'll do my best to emphasize which games I think are good ones to bet on, and which ones you should probably avoid unless you feel stronger about the pick than I do.
Enough of 2017 though. 2018 is here and there is money to be made. While I won't be doing a full season preview like I did last year, here are some futures bet which sort of serve as some of my predictions (odds via VegasInsider.com):
New England Patriots to win AFC East (-600)
Pittsburgh Steelers to win AFC North (-175)
Houston Texans to win AFC South (+225)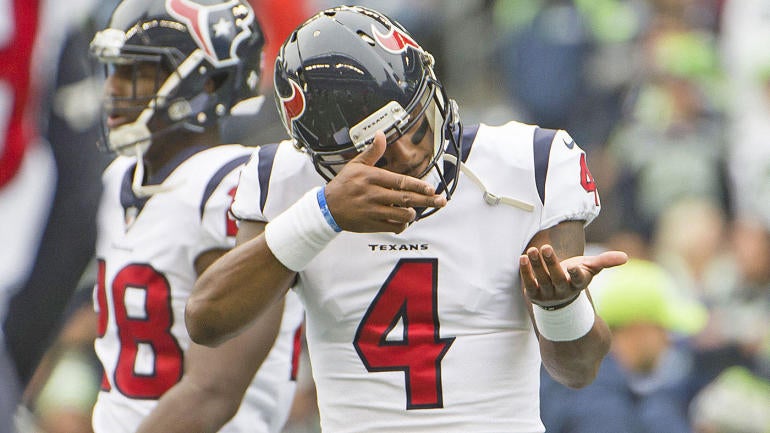 Los Angeles Chargers to win AFC West (+140)
Philadelphia Eagles to win NFC East (-145)
Minnesota Vikings to win NFC North (+125)
New Orleans Saints to win NFC South (+160)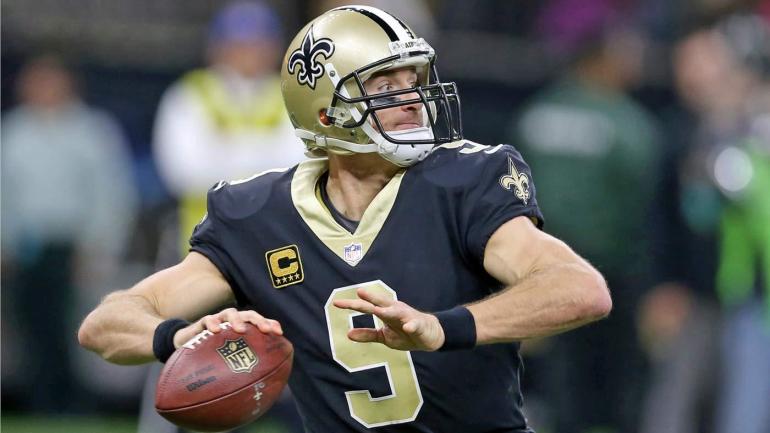 Los Angeles Rams to win NFC West (-160)
New England Patriots to win AFC Championship (+300)
Philadelphia Eagles to win NFC Championship (+600)
New England Patriots to win Super Bowl LIII (+700)
Lets not worry about these though, because Week 1 is here and we have a lot of football on our way!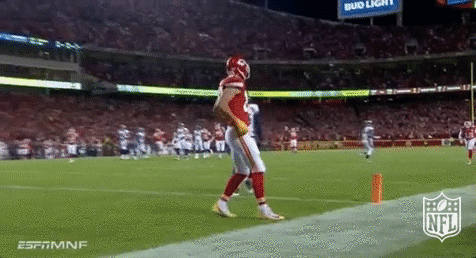 Notes:
Team in red is predicted winner, spread in red is predicted winner by spread. Also, spreads tend to be slightly different based on the website, so I'm taking mine from The Action Network.
Since these articles will likely be posted on Thursdays, there is still time for the spreads to change before the Sunday games. For the most part, the only time I may change my pick straight up or against the spread is if the spread shifts largely, likely due to the status of a key player. If I do change one of my picks, I will mention it on my twitter account, @mikejmcgon.
Even if there are no player status changes, spreads commonly change by half a point or a full point (in either direction) between Thursday and Sunday. So while I may be taking the Titans -1.5 today, if the spread moves to Titans -2 or Titans -1, the spread at kickoff is officially the one I'll be picking when keeping track of win and losses for this blog.
Tip: If you actually place a bet Thursday though at Titans -1.5, you are locked into that spread whether it changes or not. Only reason I'm allowing mine to adjust is because if I was actually betting these games, I would be taking them right before the games at the final spread, and not on Thursday.
Falcons (+1) at Eagles
Man, you have to feel for the Falcons going into Thursday night. This was supposed to be the night last year that they were going to receive their Super Bowl LI rings, and a year later, they have to watch the Eagles get their rings after being knocked out by them in last year's playoffs. If you read my blogs during last year's playoffs, you know I basically said Nick Foles and the Eagles had no shot to win against the Falcons and Vikings, and would keep it close but lose to the Patriots. Obviously, I was proven wrong in all 3 cases. So should you believe me saying that I won't be proven again wrong this time? Maybe not, but based on what we have seen in the preseason, I don't think we will be seeing the same Nick Foles that we saw in the NFC Championship and Super Bowl. You can't deny what Foles did in those games, but you also can't deny how he played for the Eagles prior to those games, and how he has been no better than an average QB in his 7 seasons in the league. Nick Foles is a perfectly fine backup, but after a long offseason and seeing what he has done in the preseason, I think we can all agree that if Foles is your QB for 16 games, your team is probably going no further than Wild-Card Weekend. The Falcons are one of the league's best teams on their good days, yet are a below average team on their bad ones. So while you don't know what you are getting, I think they come in knowing that they could have won that playoff game (despite playing terribly on offense) and show some offensive fire power on Thursday night to beat the Foles-led Eagles.
Titans (-1.5) at Dolphins
Alright, I promise none of these explanations will be as long as the last one. While Week 1 can be unpredictable and big for home teams pulling upsets, this pick is a no brainer to me. The Titans roster is better than the Dolphins is almost every facet, and yet this game is essentially a Pick 'Em. The Titans were a playoff team last year, and many people feel they will be a better team this year, while most people are picking the Dolphins to win no more than 6 games. This is an easy one to me as the Titans win and cover on the road.
Bengals at Colts (-2.5)
This game is definitely tough, so I would recommend staying away from it because I think it could go in either direction. However, I think the Colts should win this game. A home Colts team that on paper should be better than the Bengals with Andrew Luck back in the lineup. The Bengals are better than bad, but tend to under perform a lot and are not a smart team to bet on. The Colts should start the season on a good note with a win and cover.
Buccaneers at Saints (-9.5)
This is a big spread, and I don't think the Saints blow the Bucs out, but I still think they should definitely cover at home. Ryan Fitzpatrick is a solid veteran backup and has been preparing as the starter of this game for awhile, so don't think the Saints are a lock to roll all over the Bucs in this one. However, the Saints are significantly better top to bottom, and even if Fitzpatrick can hold the fort well enough, the Bucs would still be in much better position to cover with Jameis Winston under center. The Saints will win their home opener by somewhere between 10-14 points, which is enough to cover over Tampa.
Bills at Ravens (-7.5)
If I learned anything from picking Ravens games last year, they are never a lock to cover, nor is the other team if they are favored. However, I have high confidence that they will do enough to win and cover in this one. The direction of the Bills franchise is by no means in disarray, but this year is not going to be pretty. Nathan Peterman had one of the worst NFL debut's ever last year against the Chargers, and I do not see much changing against a veteran Ravens defense. The Ravens will easily win and cover in this one. The Bills made the playoffs for the first time in 18 years, but it's back down to the bottom, because…
Texans (+6) at Patriots
UPSET PICK OF THE WEEK RIGHT HERE! You may have noticed earlier in this blog that the Patriots are my pick to win the Super Bowl this year, but I've got a weird feeling about the Texans in Week 1. The Texans went into New England last year in Week 3 as 13.5 point underdogs, and it took an incredible Tom Brady touchdown pass with 30 seconds left to keep Houston from winning outright. With many people down on the Patriots this year, and DeShaun Watson coming in with a chip on his shoulder after his promising rookie season ended way too soon, I feel like this is a game the Texans go in and win. The doubters will come in about the Patriots next week, and then they will proceed to win their next 9 in a row (I hope this does not happen, but we all know it probably will).
Steelers at Browns (+4)
Now THIS is an interesting Week 1 matchup, and as the spread gets smaller, it gets even tougher to pick. First things first, the Steelers are one of the best teams in the NFL, and the Browns are 1-31 in their last 32 games, so I'm not going against the Steelers outright. However, when the Steelers traveled to Cleveland in Week 1 last year, they only won by 3, and you could definitely make the argument that the Browns are better than last year, and the Steelers have major questions with Le'Veon Bell. All in all, I'm taking the Steelers by a field goal, so the Browns will cover.
Jaguars (-3) at Giants
Sure, the Giants upgraded at running back, left tackle, and head coach. But many people are forgetting two things. 1. They won 3 games last year, and were 0-5 before Odell Beckham went down. 2. (most importantly) ELI MANNING IS STILL THEIR QB. I don't give a single fuck about what has went down in his career, facts are just facts: Eli Manning is currently one of the worst starting QBs in the NFL. And you know who he is going up against Week 1? The best defense in the NFL. The Giants O-Line is improved, but it is still not great, and you need great to stop the Sacksonville line. Jalen Ramsey has a lot of shit talking to back up, and going up against a team who has not scored over 30 points in a game since 2015 should not be the hardest place to start. This will not be a blowout, but the Jaguars will win and cover in East Rutherford.
49ers at Vikings (-6.5)
Let me just start this off by saying I think the 49ers we saw at the end of last season were for real, and they are going to be a good team this year. However, they have a tough plate on their hands Week 1. The Vikings have arguably the best roster in the NFL, and have one of the better home field advantages right now in the NFL. Jimmy G and the 49ers played great at the end of last season, but this will be his toughest test yet. The Vikings will start the season strong and beat the Niners at home by 2 scores.
Chiefs (+3.5) at Chargers
You may have noticed that I picked the Chargers to win the AFC West this season. That may end up being the case, but you cannot deny how the Chargers have started slow each of the last two seasons. Last season, they were a playoff caliber team by seasons end, but were denied a spot in part because of their 0-4 start. I like what I've seen out of Patrick Mahomes, and while he still has a ways to go, I think he starts the season strong and the Chiefs gets the upset win to start the season.
Cowboys (+3) at Panthers
Any Cowboys pick will be made with a little heart from me, so read them at your own risk. Another reason this game is not one to bet is because of how unpredictable the Panthers have been over the last two seasons (even more than the Falcons). The past two times the Cowboys have entered the season being considered Super Bowl contenders (2015, 2017), things have not gone so well. However, this last two times there was much doubt and uncertainty coming in (2014, 2016), things have gone incredibly well. This season feels too much like 2014 and 2016 with the uncertainty about how the Cowboys will be without Dez Bryant and Jason Witten, and how Dak Prescott will do in his 3rd season. I think Ezekiel Elliott has a season similar to his rookie year in which he tore up the league with all of the field distractions behind him now, and a major chip on his shoulder. The Cowboys D-Line (which may headed towards top-tier status) will play great against the Panthers' banged up offensive line, and the Cowboys will earn a close victory in a great game in Carolina on Sunday. I've been waiting to get revenge on the Panthers and Cam Newton since the horrid Thanksgiving day you will see below.
Redskins at Cardinals (-1.5)
The Cardinals are not a great team to be putting your money on, but I feel good about them winning this game at home. I think the Cardinals are a pretty undervalued team coming into this year. They were very low-key 8-8 last year despite missing Carson Palmer for most of the year, and star running back David Johnson all season. Now they get Johnson back, and have a solid QB in Sam Bradford stepping in. Is Alex Smith better than Kirk Cousins? Maybe, but he does not really make the Redskins any better. I like the Cardinals to get the win.
Seahawks at Broncos (-3)
Of all the games on the schedule, this is the one I would definitely not bet, because you really have no clue what you are getting with either former elite team. The Seahawks have lost all of the pieces that led the Legion of Boom, but they still have Pete Carroll and one of the game's best QBs, Russell Wilson. The Broncos offense looks like it could be a mess, but they still have a good defense, and whether we ever see the old Case Keenum again or not, we have seen flashes of a good QB. Ultimately, I'm picking the home team Broncos to finally get Super Bowl XLVIII revenge over the Seahawks.
Bears at Packers (-7.5)
While I do think the Bears will prove to be a team on the rise by year's end, it is still only Week 1. I'm not making predictions as to how Mitch Trubisky will fare in year 2, but an unproven QB going into a prime time game in Green Bay to start the year does not sound like the most promising sign. Khalil Mack is obviously a major addition to the Bears defense, but he still obviously has to adjust to a brand new system. And with #12 back at QB for the Packers, there is no way I'm going against them. The Packers will win and cover over their biggest rivals on Sunday night.
Jets at Lions (-6.5)
If this game were to be played with the same spread in a few weeks, I think I would definitely take the Jets. Sam Darnold would have a few games under his belt, and the Lions are not exactly known to be a team who heats up as the season goes on. However, the Lions tend to be a much better home team, especially early in the year, and with Sam Darnold making his first career start in prime time, I think signs point towards a Lions win and cover.
Rams (-4) at Raiders
Before the Raiders traded Khalil Mack, I was going to pick them to score the upset. Prime time, home game, Jon Gruden's first game in 10 years on the telecast he has called for the last 10, it all seemed to perfectly add up to Raider Nation going crazy before getting their hearts crushed by season's end. While I still believe some of this to be true, the Mack trade definitely does not help the Raiders against a team as loaded as the Rams. The Rams will earn a one score victory, and enough to cover.
That's it for Week 1. Be back for Week 2 to see how amazing I did and how great Week 2's picks will be. Can the Falcons get their revenge in pursuit of becoming the first team to host and play in the same Super Bowl?