In athletics there are trends that coaches, players, and fans all make a note of. In baseball, it's struggling after the Home Run Derby or a World Series Hangover. In football, there's the Madden Curse. And in every sport, there's the Sophomore Slump.
This trend is particularly notable in football, and to be even more specific, in running backs. If you look back, there have been a countless number of running backs who have gone from exciting rookies to disappointing busts in the matter of a few seasons. Some have picked their career back up the next season, and others you'll be left saying "Oh shit I forgot about that guy".
There are countless reasons why it happens, whether it be injury, suspension, or just lack of productivity. No matter the excuse, a striking consistency exists and you have to wonder…why?
Take a look at some of the guys. I made an extraordinarily average and plain chart that will document exactly what I mean, dating all the way back to 1972.
| | | |
| --- | --- | --- |
| PLAYER, Rookie Season | ROOKIE SEASON | SOPHOMORE SEASON |
| Ezekiel Elliott, 2016 | 1,631 rush yards, 15 TD | 983 rush yards, 7 TD |
| Todd Gurley III, 2015 | 1,106 rush yards, 10 TD | 885 rush yards, 6 TD |
| Thomas Rawls, 2015 | 830 rush yards, 4 TD | 349 rush yards, 3 TD |
| Zac Stacy, 2013 | 973 rush yards, 7 TD | 293 rush yards, 1 TD |
| Trent Richardson, 2012 | 950 rush yards, 11 TD | 563 rush yards, 3 TD |
| Doug Martin, 2012 | 1,454 rush yards, 11 TD | 456 rush yards, 1 TD |
| Steve Slaton, 2008 | 1,282 rush yards, 9 TD | 437 rush yards, 3 TD |
| Cadillac Williams, 2005 | 1,178 rush yards, 6 TD | 798 rush yards, 1 TD |
| Kevin Jones, 2004 | 1,133 rush yards, 5 TD | 664 rush yards, 5 TD |
| Rashaan Salaam, 1995 | 1,074 rush yards, 10 TD | 496 rush yards, 3 TD |
| Don Woods, 1974 | 1,162 rush yards, 7 TD | 317 rush yards, 2 TD |
| Franco Harris, 1972 | 1,055 rush yards, 10 TD | 698 rush yards, 3 TD |
I'm sure the more you dug, the more you'd find guys just like this. I had to exclude guys who burst onto the scene into their second season, but first as a starter, then declined the next year because that is "technically" not a sophomore slump. These were the more obvious and overt ones. Players like Gurley, Doug Martin, and Cadillac have had their moments after their slump, and we expect Elliott to do the same. But a lot of these players completely fell off.  Like where the hell is Steve Slaton? Probably doing maintenance at a Walmart somewhere in Houston. Trent Richardson? He's the poor man's Eddie Lacy and turned in a pretty sad NFL career.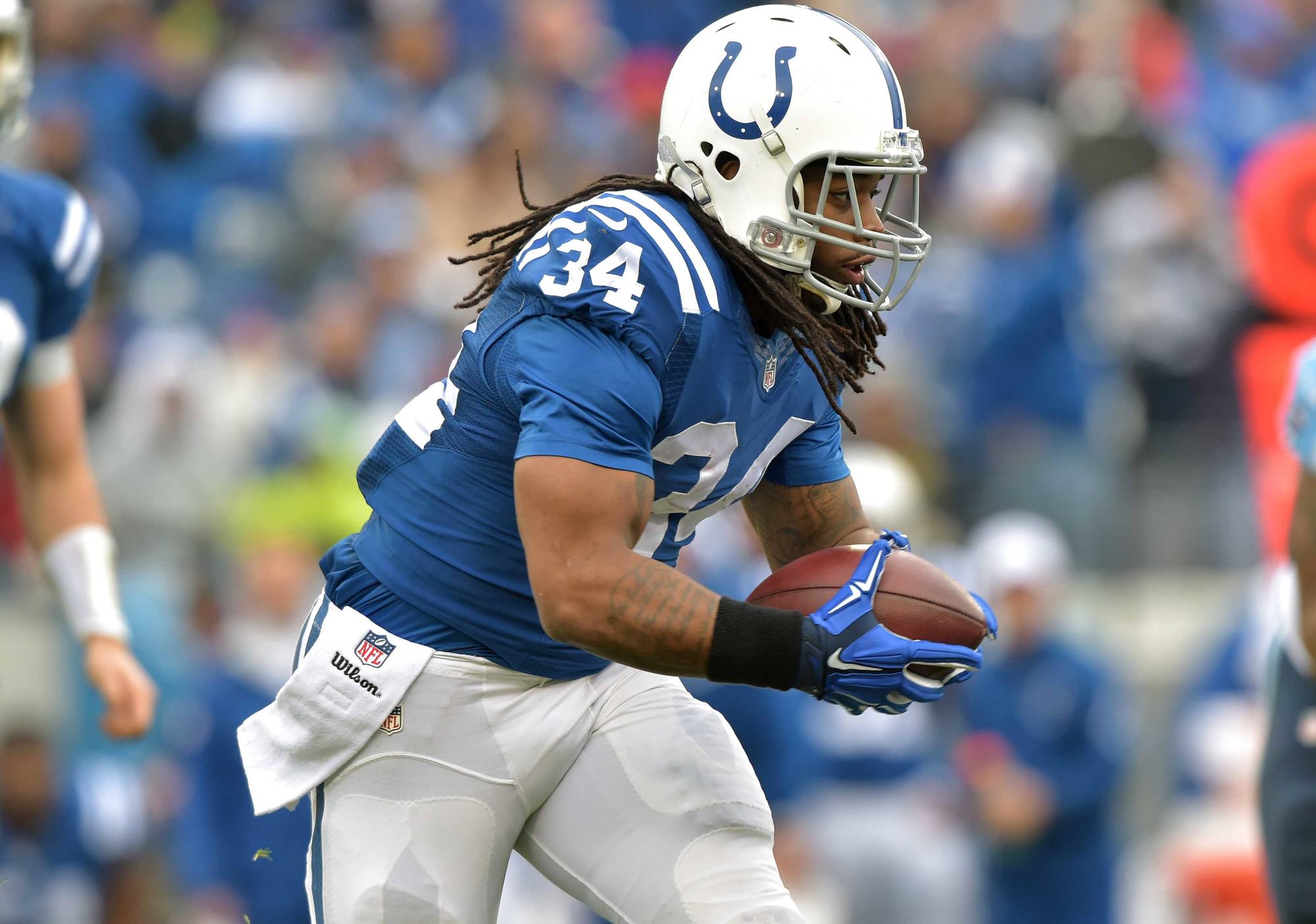 My guess for why these things happen is people get complacent (in Zeke's case, stupid or conspired against if you're a Cowboys fan). They feel they've accomplished the world because they see they can dominate the NFL. Or, they get figured out…and all they had on teams was the element of surprise. Once teams are prepared for them, they are simply not good enough to adjust and be effective again.
This trend exactly is what makes me scared to draft, or be confident in if I'm a fan of these teams, players like Alvin Kamara, Christian McCaffrey, Kareem Hunt, and Leonard Fournette. All these guys achieved at par or above their rookie expectations. It's hard to predict who is going to actually fall, but I'll give it my best.
Kamara: Possibly the most surprising of the bunch, but I actually think he will continue to perform at a high-level. Usually, small and quick players don't last but Kamara proved last year he can do it. When Ingram was the starter throughout the first few weeks, Kamara was still forcing playing time because of his big play ability. By the time the year ended, he was getting more snaps and getting better each and every week. Now that Ingram is gone for the first four weeks, it's Kamara's job to run with. The only problem, which could lead to a decline, is can he handle the heavy workload? That remains to be seen, but due to the fact he had an increased role towards the end of the year, I believe he can.
McCaffrey: He only ran for 435 yards last year, while totaling 651 through the air. I can't imagine he puts up similar numbers receiving-wise with Greg Olsen back, Cam more comfortable with Devin Funchess, and rookie D.J. Moore coming in. But with that said, Jonathon Stewart is no longer there to hog carries, so McCaffrey's run game should improve, as well as his TDs. I don't see him declining from an overall perspective.
Hunt: With essentially a new mindset on offense, the Chiefs are going to be very different this year. Mahomes plans to throw the ball deep with heavy consistency, making Tyreek Hill, Travis Kelce, and maybe even Sammy Watkins great options. But that leaves Kareem Hunt, somebody who excelled in the Alex Smith check-down game, with a somewhat smaller role. With the Chiefs barely ever running the ball last year and a healthy Spencer Ware on the sideline in 2018-2019, I can definitely see him taking a step back this year.
Fournette: Not much has changed in Jacksonville, so nothing should change for Fournette. He should be another success story this year, and I strongly believe he'll have long-term success similar to Adrian Peterson thanks to his size and speed.
Again, this is just my analysis. I wish all these guys success, but ya never know. One of them is bound to be a different player this year, but it could be anyone of them. That's why you play the games.