One of the great pastimes for the modern sports fan is criticizing NHL commissioner Gary Bettman.  This activity is actually one of the few things that both hockey lovers and hockey haters can enjoy.  I too have heaped plenty of criticism on the man, especially during the 2004-5 lockout.  In fact, that was when Bettman's commissionership was at its lowest.  In the summer of 2005, he found himself presiding over a league that had lost an entire season, that had switched its broadcasting rights from ESPN to the Outdoor Life Network (OLN), that was in the midst of a brutal 5-year stretch of Finals matchups, and that had decided to become the first major American sports league to end games with a marketing gimmick (That, of course, was the shootout.  Loyal BTB readers know how much I loathe those.).
Yes, 2005 was a rough time for Bettman and the NHL.  In fact, by the spring of 2005, I had been discussing the NHL in past tense.  I figured that, if a league was in such horrible financial shape that both the owners and players could essentially get behind the idea of missing the entire season, the league was not primed to survive financially in the long run.  During the lockout, I would watch classic Devils games and figure that this was the only way I would ever be able to watch the Devils again.  This is why, when the NHL resumed play in October of 2005, I was ecstatic.  I was one of the few to feel this way.  As a big-time Devils fan, it was brutal for me to go a full season with no hockey, but many hockey fans did not come back after the season-long lockout.  Also, since we are talking about hockey, many people had never been fans in the first place.
This is where the TV deal comes into play.  At the time, I blasted Bettman for allowing the NHL to leave ESPN, regardless of how little ESPN was willing to pay for broadcasting rights.  I figured that the NHL needed ESPN at any price because all sports fans lived on ESPN back then.  We fans watched Sportscenter in the morning, Sportscenter at night, Baseball Tonight every night in the summer, NFL PrimeTime on fall Sunday nights, and NHL 2Nite when it appeared on ESPN2.  At night, if there was no appointment TV, many of us would turn on ESPN and watch whatever game the Worldwide Leader was showing.
Therefore, for the NHL to sell its broadcasting rights to OLN, a network that nobody knew existed and that many people (myself included) did not even have in our cable packages was a disaster!  I listened to many playoff games that year on Yahoo! radio, because I did not have OLN.  Yes, NBC did broadcast some of the weekend playoff games and Games 3 through 7 of the Stanley Cup Finals, but Games 1 and 2 of the Stanley Cup Finals were not available in my home.  These games were on OLN.  One occasionally hears tales of how the NBA nearly collapsed in the late 1970s, a time when the NBA Finals was televised on tape delay.  That was 40 years ago.  In the NHL, a mere 12 years ago, many people like myself had hundreds of channels at our fingertips but could not watch some Stanley Cup Finals games and many other Stanley Cup Playoffs games on TV.  That is rough.
Anyway, some people were upset that they could not watch the 2006 Stanley Cup Finals in their living rooms, but many people were actually OK with missing the Carolina/Edmonton matchup.  No, this was not the Gretzky Oilers, the Messier Oilers, or even the McDavid Oilers.  This was a #8-seed Oilers team that would have comfortably missed the playoffs if not for having a ridiculous number of shootout wins.  In fact, this Oilers team remains one of the all-time leaders in terms of "points gained because shootout wins are counted as real wins".  (See my previous link about "shootouts".)  Therefore, this Oilers team was neither a great team nor a big ratings draw.  However, because there was so much NHL-roster turnover after missing a full season, it did not feel like Edmonton was on a Cinderella run either.  Meanwhile, Carolina was a stellar team that full season, but they have never exactly been a ratings bonanza.
Therefore, the NHL had a run of finals that went like this: 2003 New Jersey/Anaheim, 2004 Tampa Bay/Calgary, 2005 Lockout, 2006 Carolina/Edmonton, 2007 Ottawa/Anaheim.  I enjoyed every one of those series, especially the 2003 edition, but that was a brutal run for the NHL and its ratings.  The events of this era made the NHL and Bettman very easy to ridicule.
However, it is time to give Bettman credit where credit is due.  Since that 2003-7 stretch, things have really turned up for Bettman and the league.  First off, the 22 Stanley Cup Finalists from 2008 through 2018 have been:
Pittsburgh (four times)
Chicago (three times)
Boston (twice)
Detroit (twice)
Los Angeles (twice)
Nashville (once)
New Jersey (once)
NY Rangers (once)
Philadelphia (once)
San Jose (once)
Tampa Bay (once)
Vancouver (once)
Vegas (once)
Washington (once)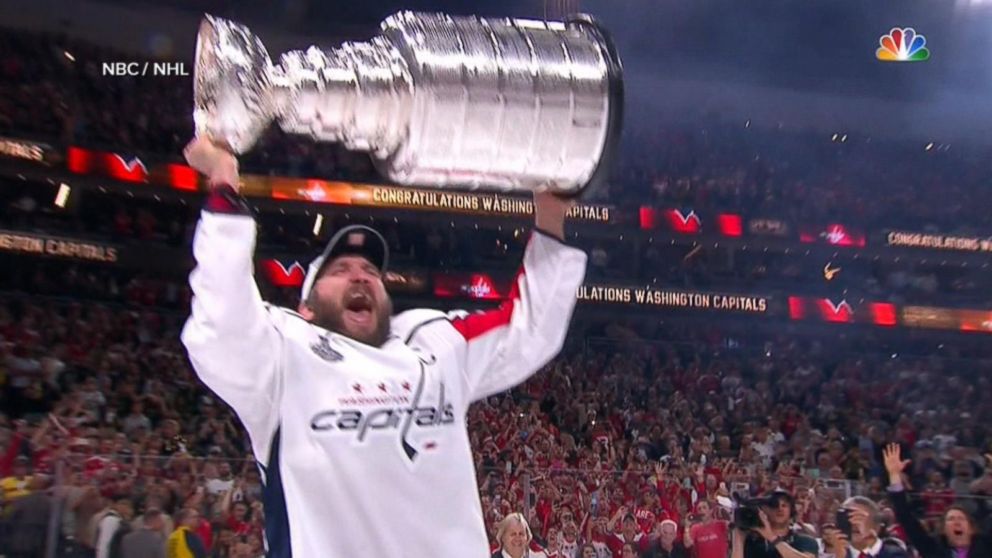 While I do believe that Bettman has overexpanded (I would prefer to have 28 teams – get rid of Florida, Arizona, and one other), the list above shows that he has ended up with great Finals matchups for most of the past 11 years.  On the list above, New Jersey, San Jose, and Tampa Bay are the only ones who are not really great for ratings.  For a long time, people would have assumed the same about Nashville or Vegas, but Nashville – with all its country-music stars – last year and Vegas – as an expansion team – this year have been great stories.  In fact, from 1995 through 2004, only two Finals saw an average of at least 4-million TV viewers per game – 2000 and 2001.  Those matchups were Devils/Stars and Devils/Avalanche.  (Therefore, it must have been the Mighty Ducks, not the Devils, that dragged down the 2003-Finals rating!)  Meanwhile, since 2008, only one Finals matchup has failed to reach that 4-million mark.  That was the 2012 matchup, when the Kings took a 3-0 series lead before the opposing team won Games 4 and 5.  I will leave the opponent nameless on that one, but the fact remains that people tend to tune out Games 4 and 5 when one team wins the first three games.
Anyway, many of you are probably thinking, "Why credit Bettman for Finals matchups?  He has nothing to do with that."  Well, here is where he does get credit.  For the 2006-7 season, OLN became "Versus", and more cable providers began picking up this channel.  Therefore, once we made it to the 2008 and 2009 Penguins/Red Wings finals, most people could now access these national-cable games at home.  Then, in 2012, Versus became "NBC Sports Network", which is now a household name for any sports fan.
Of course, the biggest two things that happened from 2008 through 2018 were that ESPN went to crap and that people no longer turn to their favorite channels to watch whatever happens to be airing.  Could Bettman have predicted in 2005 than ESPN in 2018 would spend 50% of the time covering national-anthem protests and 50% of the time covering NBA-player Tweets?  Of course not.  However, Bettman could have reasonably expected that TV audiences would eventually become spread across more outlets.  He could have predicted that channel brand recognition would ultimately become a non-factor in the sports world, and that is exactly what has happened.
The NHL has a good thing with NBC and the playoffs.  NBC utilizes NBC, NBC Sports, Golf Network, and occasionally CNBC for playoff (and Olympic) hockey games.  In 2005's ESPN world, it would have been a problem to have the games on so many different channels.   Fortunately, this is not a problem in 2018.  People do not turn on ESPN, NBC Sports, MTV, or any other channel to watch whatever happens to be on the network.  Life is now about watching shows "On Demand" or watching sports live (or occasionally on DVR) on any channel or medium necessary.  NHL fans know when games take place and turn to the correct channels to find those games.
Thus, the NHL is in a good place right now.  Also, while ESPN is a complete non-factor with the NHL, we hockey fans can easily find highlights on NHL Network…or in a million different places on the Internet.  Therefore, all teams actually have a lot more national coverage than they had in 2006.  San Jose, Nashville, and Vegas – the three most recent Cup Finalists from the West – probably would have been considered bad ratings draws in the mid-'00s, but times have changed.  All teams, including those three, are much more marketable in the modern media landscape.  In fact, if we were to have Carolina/Edmonton or Tampa Bay/Calgary as a Finals matchup now, I do not think it would be terrible for ratings.  Most hockey fans are finally back after the 2004-5 lockout, and there are no casual hockey fans.
True hockey fans will find their hockey games (especially playoff games) on TV, and the league has made its games and highlights very accessible.  Bettman took a short-term hit in the '00s by leaving ESPN, but he is getting the last laugh.  He found the NHL a great TV home with NBC; the NHL does well in the modern media climate; and he avoided paying ESPN's sinking ship a large sum of money  to be a second-class citizen.
Mr. Bettman, I have disagreed with many things you have done over the years, but I commend you for a job well-done on navigating the television world.