Here we are! Week 2! Last week we took care of the Mt. Rushmores of each major sports league, and today we'll take a look at the Mt. Rushmores of Hollywood. I'm talkin' filmmakers. Actors. Actresses. Comedy actors. Heroes. Villains. You name it, I got it (except not actually because the blog post can only be so long).
Considering Below The Belt's audience is primarily Millennial readers, my Mt. Rushmores of Hollywood will consist of much more modern selections, as opposed to all-time. I'd be remiss not to throw a shoutout and at least include my all-time Mt. Rushmores for some categories, but I will only go into detail for the modern Mt. Rushmores.
*Reminder: Each Mt. Rushmore is not just based off of talent and accomplishments, but also just as equally overall influence, impact, and star power.
Anyway, Let's get into things…
Mt. Rushmore of Hollywood Filmmakers (modern)
*All-time Mt. Rushmore: Alfred Hitchcock, Steven Speilberg, John Ford, and Stanley Kubrick.
Steven Spielberg
Spielberg is the only member of both of my Hollywood Mt. Rushmores (modern and all-time). His wide range of films make him probably the most versatile director in history. He can make Oscar-nominated movies such as The Post (2017), Saving Private Ryan (1998), and Schindler's List (1994), as well as make popcorn movies like Jaws (1975), Jurassic Park (1993), and Ready Player One (2018). Spielberg truly is a visionary.
Martin Scorsese
Honestly, Scorsese is just a flat-out beast. Taxi Driver (1976), Goodfellas (1990), The Departed (2006), The Wolf of Wall Street (2013). The list goes on. Films of his have won a total of 20 Academy Awards, as well as 81 total nominations. The standard he has set for his crime thrillers is unprecedented.
Quentin Tarantino
There is only one Quentin Tarantino. His violent, bloody, nonlinear film style is so unique that you could identify a Tarantino film within just the first few shots. From his directorial debut, Reservoir Dogs (1992), to his most recent release, The Hateful Eight (2015), Tarantino has come out with classic after classic.
George Lucas
While Lucas hasn't come out with the wide range of films the other guys on this list have, no filmmaker can create a film franchise quite like he can. George Lucas, the creator of Star Wars, as well as Indiana Jones, is worth an estimated $5.1 billion thanks to the following these iconic franchises have garnered, which warrants a spot on this Mt. alone.
Honorable Mentions: James Cameron, Christopher Nolan
Mt. Rushmore of Hollywood Actors (modern)
*All-time Mt. Rushmore: Marlon Brando, Al Pacino, John Wayne, Jimmy Stewart
Daniel Day-Lewis
DDL is a just a walking Academy Award. Having won three awards for Best Actor in a Leading Role (the most ever), he might as well paint himself gold and change his name to Oscar. He never acted in as many films as most, but when he did, he was nominated. Unfortunately, Day-Lewis's time on the big screen has come to an end, retiring from acting after his role in Phantom Thread (2017), which might I add earned him another Oscar nomination.
Tom Hanks
I mean, c'mon. It's Tom Hanks. He's America's Dad. Easy decision here. There might not be a more versatile actor, with Hanks taking roles as a mentally challenged war veteran and ping pong specialist, a cowboy action figure, a confused Eastern European, and a man whose best friend is a volley ball. Just like DDL, Hanks, a 2-time Oscar-winner, could've been considered for the all-time Mt. Rushmore of Actors, as well.
Robert De Niro
De Niro is a longtime friend and collaborator with Scorsese. This dynamic duo has led to multiple award nominations and wins for the actor, including for his roles in Taxi Driver (1976) and Raging Bull (1980). This man will have you asking, "Are you talkin' to me?" Add all-time great The Godfather Part II (1974) and the family classic Fockers comedies to the discussion, and I give you the one they call Bobby D.
Jack Nicholson
Heeeeeere's Johnny! (Sorry… I had to)… Nicholson can clearly play a mean psycho, evidence by his role in The Shining (1980), as well as one of the O.G. Jokers in Batman (1989). He's been doing it for over half a century, and with his 12 Oscar nominations, he's the most nominated male actor in Academy history.
Honorable Mentions: Leonardo DiCaprio, Robert Downey Jr., Denzel Washington, Samuel L. Jackson
Mt. Rushmore of Hollywood Actresses (modern)
*All-time Mt. Rushmore: Meryl Streep, Katharine Hepburn, Ingrid Bergman, Bette Davis
Meryl Streep
The year is 2100. Meryl Streep is nominated for her 100th Oscar. Now let's look back to the year 2018, when Streep was nominated for her 21st Academy Award (9 more than the next most nominations) for her role in The Post (2017). At this point, it's obligatory. The year Meryl Streep isn't nominated for an Oscar is the year she dies.
Natalie Portman
Whether she's winning an Oscar for playing a ballerina or rapping about drunk driving on Saturday Night Live, Natalie will always have my heart. She'll have you on the edge of your seat in V for Vendetta (2005), covering your eyes in Black Swan (2010), laughing your ass off on SNL, and questioning reality in the last 10 minutes of Annihilation (2018). The latter is honestly the most mind-fucking shit I've ever watched.
Kate Winslet
Known for her role as Rose in Titanic (1997), Winslet has been nominated for 7 Oscars. While minuscule compared to Streep, her total of nominations is still a very impressive number. Despite not allowing Leo to safely float on the door alongside her, she's earned a spot on this Mt. Rushmore.
Frances McDormand 
Honestly, Frances McDormand scares the shit out of me. She's a a two-time Oscar winner and a total badass. Franny Mac is the definition of a strong, independent female, and after watching her go nuts during her acceptance speech for winning Best Actress in a Leading Role for her performance in Three Billboards Outside Ebbing, Missouri (2017), she is not the type of person you'd want to fuck with.
Honorable Mentions: Cate Blanchett, Nicole Kidman, Halle Berry
Mt. Rushmore of Comedy Actors (modern)
*All-time Mt. Rushmore: Charlie Chaplin, John Belushi, Bill Murray, Chevy Chase
Will Ferrell
There probably isn't an actor who has played as many iconic roles in comedies as Will Ferrell has. Ricky Bobby. Buddy the Elf. Ron Burgundy. Chazz Michael Michaels. I personally believe Elf (2003) is the funniest Christmas movie of all-time, and Step Brothers (2008) is one of the funniest movies I've ever seen. He is completely shameless. Will is a complete and total lock on this Mount of Modern Comedic Rushmores.
Jim Carrey
Despite flying under the radar the last few years, this Mt. would not be complete without Jim Carrey. His ridiculous delivery and antics are gut-wrenching. The only thing left up to question is which of his roles is your favorite? Truman? Ace? Bruce? He's got so many top-notch characters that you really can't go wrong. I am still of the notion that the below scene from Bruce Almighty (2003) with Carrey and Steve Carell might be one of the funniest scenes ever.
Steve Carell
Did I attach the above scene to perfectly segue into our next head on the Mt. Rushmore of Modern Comedy Actors? Yes. Am I ashamed of it? Absolutely not. Steve Carell is most known for his role as Michael Scott on TV, but that shouldn't downplay his comedic genius in movies. The 40-Year-Old Virgin (2005) is probably his top movie he played a lead role in, with the supporting role as Brick Tamland alongside the first actor on this list in Anchorman (2004) probably being his funniest character.
Seth Rogen
He hasn't been around for quite as long as the other guys on this list, but I don't know if anyone is as brilliantly funny as Seth Rogen. He's written and starred in so many laugh-out-loud comedies that he's become, in my opinion, the face of comedy in 2018. His movies are so funny that he can't help but laugh along with you on screen, which in turn only makes you laugh more.
Honorable Mentions: Adam Sandler, Steve Martin, Sacha Baron Cohen
Mt. Rushmore of Movie Characters (modern)
*All-time: Indiana Jones, James Bond, Vito Corleone, Rocky Balboa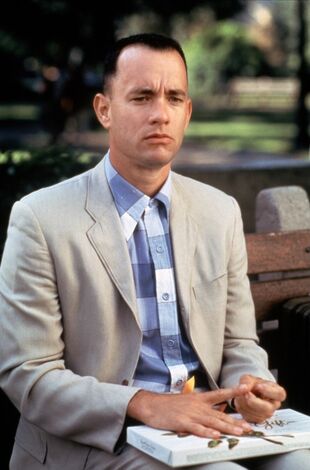 Forrest Gump (Tom Hanks) – Forrest Gump (1994)
Personally, my favorite movie character from my favorite movie. He's an icon. Everyone knows Forrest. Despite his low IQ, the warm-hearted Gump left his mark on the real events of American history, from the Vietnam War to Watergate.
Tyler Durden (Brad Pitt) – Fight Club (1999)
You've probably never seen a cooler movie character than Tyler Durden. As he puts it himself, "I look like you wanna look, I fuck like you wanna fuck, I am smart, capable, and most importantly, I am free in all the ways that you are not." C'mon. So fuckin' cool.
Jeff "The Dude" Lebowski – The Big Lebowski (1998)
All he wants to do is replace his urine-soaked rug. So innocent. So nonchalant. So stupid. From his sweater to his hair to the way he simply goes about his day, everything about The Dude looks comfortable. He is so subtly funny, and if you disagree… "Yea, well… ya know, that's just like uuhhh… your opinion, man."
Tony Stark/Iron Man (Robert Downey Jr.) – Marvel Cinematic Universe
The first movie of the MCU is arguably the best movie of the MCU, thanks to the origin story of how billionaire Tony Stark became Iron Man. Just simply cool like Durden, in very similar but also very different ways. He's rich. He lives the lavish lifestyle. He's brilliant. He survived captivity. Oh yeah, and he fucks whoever he wants.
Honorable Mentions: Harry Potter, Marty McFly, Captain Jack Sparrow
Mt. Rushmore of Movie Villains (modern)
*All-time: Norman Bates, The Wicked Witch of the West, Annie Wilkes, Nurse Ratched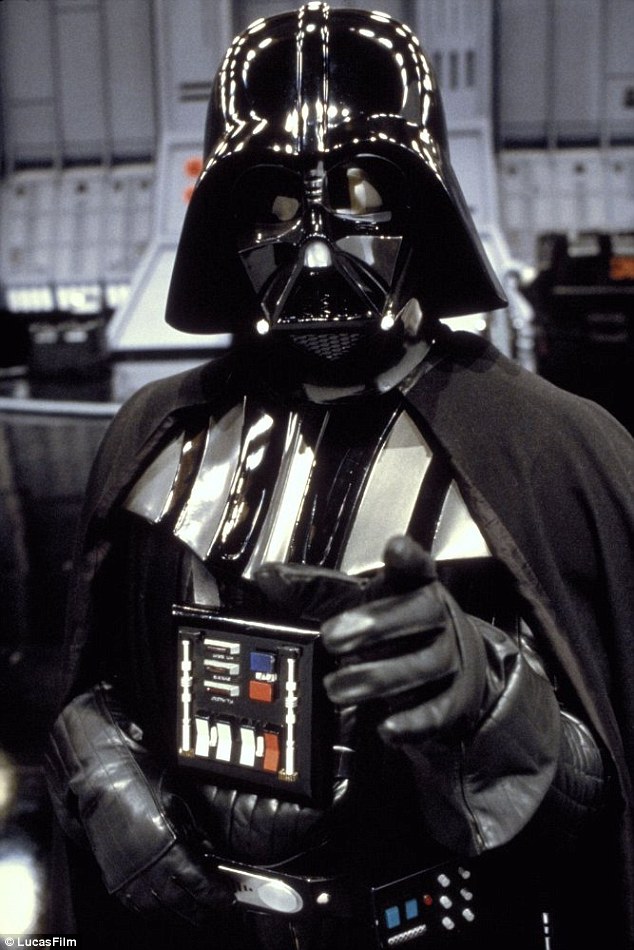 Darth Vader – Star Wars francise
He's the most distinguishable movie character in the most popular movie franchise of all-time. Even if you've never watched any of the Star Wars movies, you know who shocked the world when he said, "Luke, I am your father." If you've ever heard of what a movie is, you've heard of Darth Vader.
Hannibal Lecter (Anthony Hopkins) – The Silence of the Lambs (1991)
"Hello, Clarice," gives me chills every time. Because of this Oscar-winning performance, Anthony Hopkins will always be remembered as Dr. Hannibal the cannibal. He's also the one behind one of my favorite movie lines ever: "I'm having an old friend for dinner."
The Joker (Heath Ledger) – The Dark Knight (2008)
A lot of people have played The Joker over the years. Nicholson's aforementioned performance is a classic. Jared Leto's is forgettable. Unfortunately for Leto though, he had to follow the most recent portrayal in The Dark Knight (2008) by the late Heath Ledger. Heath is universally known as the best Joker, with his fantastic, posthumously Oscar-winning performance. The Joker was a psycho and he knew it. Ledger, a method actor, became the character to prepare for the role, and quite literally died as the Joker.
Loki (Tom Hiddleston) – Marvel Cinematic Universe
One of the few criticisms of the MCU is that its villains are forgettable and just get killed off after one movie. The exception to this criticism is Loki. Thor's adopted brother is smart, devious, and will stop at nothing to get what he wants. You love him one moment and he breaks your heart the next. He is easily the best, most well-developed villain in the only movie franchise that comes close to Star Wars.
Honorable Mentions: Hans Gruber, Hans Landa, Keyser Söze
That about wraps it up. Week 2 of Mt. Rushmore Mondays is in the books. If you missed last Monday's edition, the link is here: https://belowthebeltsports.com/2018/04/03/mt-rushmore-mondays-sports/
Again, if you agree or disagree, feel free to comment.
Looking forward to next Monday April 16th: Mt. Rushmores of Television