Two of the two most memorable off-the-field sports moments of my sports fandom occurred in 1994.  One of these two happenings was the OJ Simpson drama.  The other thing was the Tonya Harding/Nancy Kerrigan incident.  Many people credit the 16 months of OJ Simpson coverage with the starts of two modern phenomena: the proliferation of 24-hour news channels and our societal obsession with celebrities (which has evolved into reality shows, social-media coverage, etc.).  Of course, that "societal obsession with celebrities" has infiltrated those 24-hour news channels, not to mention ESPN, MTV, E!, Bravo, and well just about everything.
That said, the Winter-1994 Tonya Harding/Nancy Kerrigan incident happened before the OJ stuff; nevertheless our country – in a pre-reality-TV/news-channels-galore/social-media world –did manage to obsess over the figure skaters.  Naturally, it was a more primitive obsession than today, as we consumed our daily Tonya/Nancy fix via the major networks' news shows, Sportscenter, David Letterman, Jay Leno, and newspapers – to name a few resources.  All the while, because the Tonya/Nancy stuff did happen before the current social-media and news climates, I have wondered what the coverage would have been like had the incident happened today.  After all, one American Olympic figure skater was indirectly involved with the clubbing of another American Olympic figure skater!  Even 24 years later, this thought remains completely insane!  Anyway, in 1994, Shawn Stant (hired by Tonya Harding's "bodyguard" Shawn Eckhardt, acting kinda on behalf Harding's ex-husband Jeff Gillooly, who was acting kinda on behalf of Harding) clubbed Nancy Kerrigan below her knees after a January-6 practice.  The Olympic women's long figure-skating program, in which Kerrigan won silver and Harding finished eighth (following a shoelace issue), ultimately took place on February 25.  What madness would have ensued if this had taken place in 2018 instead of 1994? One can only imagine.  Therefore, without further ado, here is the fictional timeline from my imagination.
January 6: The clubbing happens.  1267 TV channels, including the Food Network and Animal Planet, set up shop outside the Detroit ice rink, site of the clubbing, and provide at least 3 full days of around-the-clock coverage.
January 7: The Internet breaks.  Just to be clear, the Tonya/Nancy thing does not actually break the Internet.  Instead, so many people post on social media that "This story is gonna break the Internet" that the Internet actually breaks from that.
January 7: A record number of memes and vines are created to Kerrigan's "Whyyyy???"  Plus, after a five-year hiatus, the "Harlem Shake" returns with people mimicking Harding and Kerrigan in the second part of each video.
January 8: This "Harlem Shake" rebirth ends abruptly.
January 8: Stephen Colbert, Jimmy Kimmel, and Seth Meyers each tell a joke about the Harding/Kerrigan incident, marking the first time since June 2015 that one of them has told a joke that does not contain the name "Donald Trump".
January 9: Skip Bayless and Shannon Sharpe proudly shout in unison, "There is no place for crowbars in figure skating!"  It is their first time ever agreeing on something, but their Bennigan's waitress reminds them, "Gentlemen, 'Undisputed' was cancelled months ago.  Stop coming in here and pretending that you are filming a TV show."
January 10: ESPN announces that ESPN, ESPN2, and the Ocho will provide "round the clock Kerrigan/Harding coverage until the Olympics".  ESPN lobbies successfully to have Congress instate its own version of British Parliament's Quartering Act of 1765 to allow Pedro Gomez to move into the Harding residence, Stephen A. Smith to move into the Kerrigan residence, and Barry Melrose to move into the Eckhardt residence.  This allows the reporters to cover their subjects 24 hours per day.  ESPN's amount of hockey coverage is unaffected.
January 11: In her first public comments since the "incident", Tonya Harding – sitting next to her new PR representative Mark McGwire – says, "I'm not here to talk about the past."
January 11: FOXNews hosts a roundtable discussion, "Has #takeaknee gone too far?  First Kaepernick, now Kerrigan."
January 12: Kerrigan says that, although she continues to suffer extreme leg pain, she is fine to skate in the Olympics.  Sports analysts spend a combined 154,360 hours agreeing with each other that Kerrigan's competing in the Olympics will be a greater feat than Willis Reed in 1970 and the Michael Jordan Flu Game and will be just slightly less impressive than Christ walking on water.
January 12: Mike Francesa makes a guest appearance on WFAN and says, "The idea that you can hire a goon – and that's what he is, folks, a goon – to break the legs, literally break the legs, of your competitor is the most awful thing I have heard in my sports caree-ah.  I mean, that's just all there is to it.  Seriously, the guy tried to break her legs.  We are talking about breaking legs…"  Francesa repeats the "Breaking legs" comment somewhere between 200 and 300 times before angrily hanging up on a caller who suggests separating Judge and Stanton in the Yankees' batting order.
January 13: Taylor Swift rewrites the lyrics for "Bad Blood" in honor of Nancy Kerrigan and Tonya Harding.
January 16: The Mets invite Kerrigan clubber Shawn Stant to Spring Training.  Sandy Alderson applauds his line-drive rate and says that a little time with Tim Tebow should make Stant a better man.  Alderson expects both players to be in the Mets' starting outfield by July.
January 20: Lavar Ball declares that his three sons could skate blindfolded and still take gold, silver, and bronze in the Olympic men's and women's figure-skating competitions.
January 21: Hillary Clinton repeatedly recites "When they go low, Nancy goes high" into her mirror.  Clinton rehearses this line for days as she prepares for a Kerrigan-themed TV interview that nobody but her is planning.
January 22: Giants fans say that they agree with clubbing Nancy Kerrigan but that the way Stant went about clubbing her was wrong.
January 24: Kylie Jenner has a baby and actually gives her a normal name, "Nancy".  For some reason, people care a whole lot about this.
January 27: Lebron James holds a press conference to condemn the clubbing of athletes.  Haters say, "Stay out of politics, Lebron.  You've never been clubbed in the leg.  How can YOU know anything about this issue?"
January 28: At the Grammys, all guests wear silver to take a stand against the clubbing of Olympic athletes.
January 28: At the Grammys, Kerrigan sits next to Taylor Swift, and they dance awkwardly together during all of the performances.  At the end of the night, Kerrigan announces that she has created an all-Taylor Swift playlist for her Olympic long program.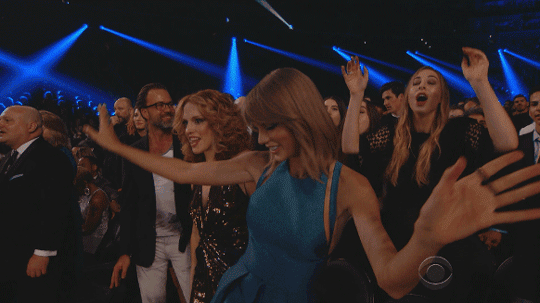 January 29: Tonya Harding announces that she will skate in the Olympics to an all-Kanye playlist.
January 30: MSNBC hosts a Roundtable Discussion: "The Clubbing of Olympic Athletes: This Never Would Have Happened if Obama Were Still President"
January 31: Jeff Gillooly, realizing his chances of rekindling his marriage with Tonya is over, agrees to become the new Bachelor.  ABC immediately starts filming to air the premiere two weeks later, just in time to compete with the Olympics.  Also, ABC knows that this year's current bachelor is a major tool and that Nick Viall was much better.
February 4: Super Bowl prop bet: If you parlay "Al Michaels will make a gambling reference" with "Al Michaels will make a Harding/Kerrigan reference as Collinsworth chuckles awkwardly", you win big.
February 6: Miraculously, President Trump has waited a full month before tweeting about the Kerrigan incident.  Finally, on this date, he tweets, "Nancy's an 8.  Tonya's a 4. Tonya's guilty!  LOCK her up!!!!"
February 7: Huffington Post finds pro-Trump tweets from Tonya Harding from 2016 and 2017 and presents these tweets to the public.
February 8: President Trump tweets, "Kerrigan's a CRYbaby!  Tonya's innocent!  Innocent until proven guilty!  Check out the crowds in the food court to watch her skate.  Huuuuge.  Huge crowds!!!! Oregon loves Tonya! Oregon loves Donald Trump!   Donald Trump loves food courts!!!!!"
February 8: One day before the Opening Ceremonies, Nancy Kerrigan is seen with renowned hitting coach Kevin Long.  All networks spend 24 hours wondering if she will swing the American flag at Harding's legs as they enter the Opening Ceremonies.
February 23: After a strong short program by Russia's Oksana Baiul, both President Trump and Hillary Clinton accuse the other (on Twitter) of colluding with Baiul to arrange Kerrigan's clubbing.
February 25: Harding has a shoelace malfunction during her long program.  Making matters worse; as she cries to the judges, Pierre McGuire shows up from behind the glass to ask her, "How are you feeling out there, Tonya?"
February 25: Al Gore tweets that Harding would have done better in the Olympics if global warming hadn't made for poor ice conditions.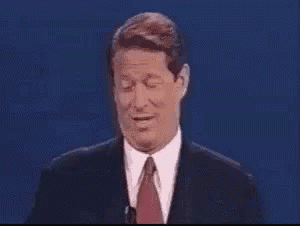 February 25: After the figure-skating program ends, President Trump tweets, "HUGE ratings for the Olympics tonight.  Much bigger than the Olympic ratings under Obama!!!!   Beautiful job by all the ladies!!!"
February 25: CNN Roundtable Discussion: "Most Sexist Tweet Ever???  Trump Calls Figure Skaters 'Beautiful'"
February 26: Following her 8th-place finish at the Olympics, Harding joins the cast of "Real World" and starts a lifetime career in the reality-TV circuit.  Years later, Jeff Gillooly and she temporarily reunite for 10 seasons of "Marriage Boot Camp: Celebrity Edition", in which they are 100 times more famous than anyone else on the show.
February 28: Nancy Kerrigan signs on to be the next Bachelorette, to be on "Dancing with the Stars", and to be a judge on "The Voice".
March 1: Tonya Harding is sentenced to never being allowed to compete in US figure-skating contests again.  Bernie Sanders defends her, saying that it is another case of the economic system being rigged against the lower class.  President Trump tweets, "I told you Tonya was guilty!  Great job by our United States legal system!!!!"
Yup, I am pretty sure that this is how things would have turned out for Tonya and Nancy in the modern day.