The greatest Sunday of the year is finally here…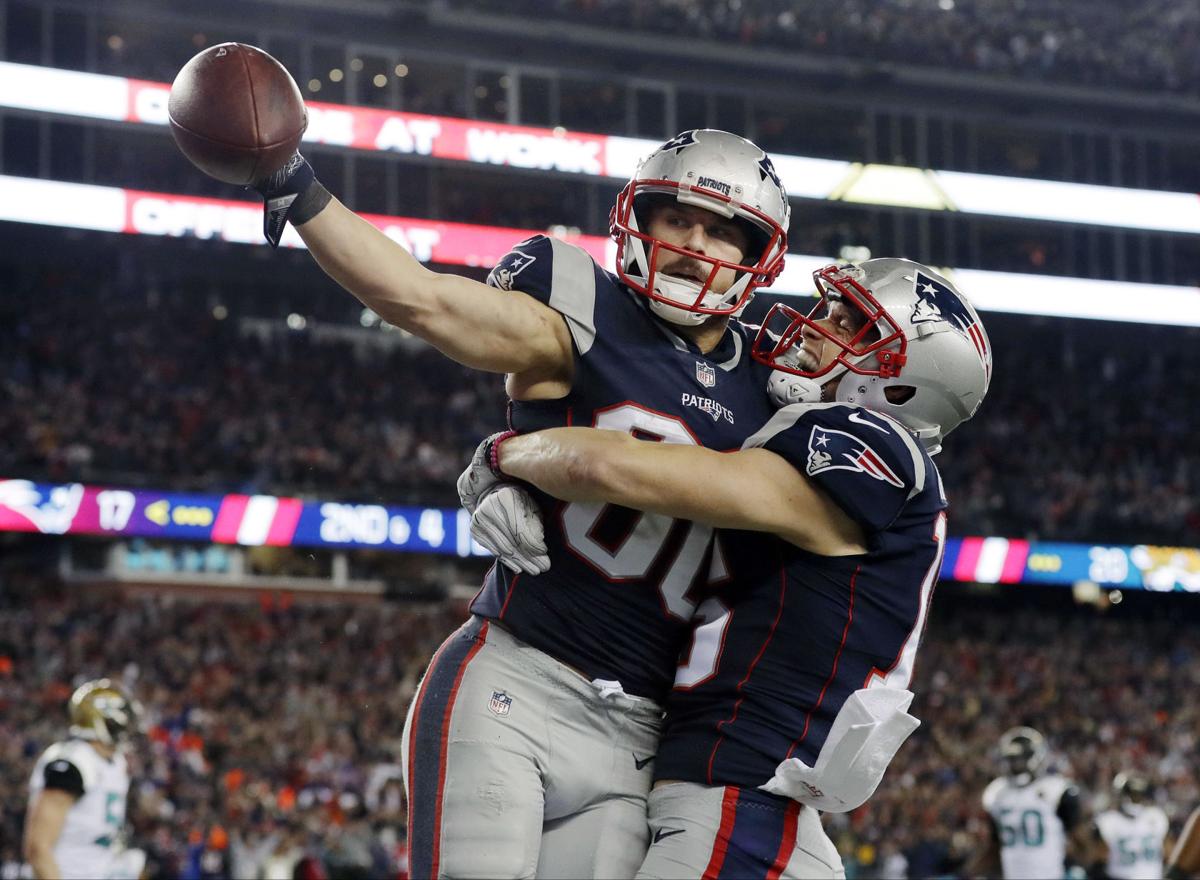 …and the Super Bowl favorites from midseason are meeting in the big game. What a ride this has been to get to this point. This matchup seemed impossible once Carson Wentz went down in Week 14, and seemed even more impossible after Nick Foles' subpar performances against the Raiders and Cowboys in Weeks 16 and 17. But things have come full circle, and the top seeds will matchup for the 4th time in the last 5 Super Bowls (when someone reminds you that the 2016 Cowboys are the only top seed to not make the Super Bowl over the last 5).
Maybe the fact that this has never been the most stressful Sunday of my life is why I love this day so much.
To quickly recap the championship games, I nailed the AFC game for my first perfect spread and straight up winner of the postseason, before being completely wrong in the NFC game. Here's a look back at the picks I made (winning team in red, spread winner in red):
Jaguars (+7.5) at Patriots
My Pick: Patriots 27, Jaguars 23, Actual Final Score: Patriots 24, Jaguars 20
Vikings (-3) at Eagles
My Pick: Vikings 20, Eagles 13
Eagles 38, Vikings 7- Jesus Christ, this was painful to watch. I forget the exact numbers, but stats show that a team who wins a playoff game on a walkoff TD has lost their next game every single time. After an easy score on the opening drive, that Vikings team was nowhere to be found the rest of the night. Nick Foles had his best game by far in his second stint with the Eagles, and everything was going right for the home team on both sides of the ball the entire night. Philadelphia was sent into a frenzy, and hopefully they will be sent into a frenzy this Sunday as well, except this time out of anger, burning the city down (except for Pat's and Geno's).
2017 Playoffs Straight-Up: 5-5, 2017 Playoffs Vs. Spread: 3-6-1
The last Sunday is the year is finally here.
We'll start it off with some of my favorite prop bets for the big game (odds for these are different based on the site, so I'm taking mine from Odds Shark).
Coin Toss
Heads: -105
Tails: -105
My Pick: Heads
Tails never fails right? The public will be hammering tails, and a smart bettor fades the public, so I'm going with heads (Tails leads Heads in Super Bowl coin tosses 27-24).
How Long Will it Take for Pink to Sing the National Anthem? 
Over 2:00: -200
Under 2:00: +150
My Pick: Over 2:00
Take a listen to a couple of Pink songs. You think there's any chance she doesn't milk out this anthem? Raise your glass and hammer the over on this one.
Which Team Will Score First?
Eagles: +115
Patriots: -145
My Pick: Eagles
The Patriots have never scored in the first quarter of a Tom Brady Super Bowl. The Eagles will score first, and I think it will come on a Jake Elliott field goal in the 1st quarter.
How Many Times Will Carson Wentz be Mentioned During the Broadcast?
Over 3.5: -150
Under 3.5 +110
My Pick: Over 3.5
This is an easy one for me. Carson Wentz's name will be mentioned even when the broadcasters don't have a specifically planned segment for it. His injury, his season before the injury, how he has supported Nick Foles, how Nick Foles took over for him, and how excited he is on the sidelines will all be mentioned at the very least. Hammer the over here.
What Color Will the Gatorade be That is Poured on the Game-Winning Coach?
Lime/green/yellow: +225
Orange: +250
Red: +275
Clear/water:+375
Blue: +1000
Purple: +1000
My Pick: Clear/water
This is an especially tough one to pick as you have to factor in who you think will win as well. Since I'll be taking New England, and that TB12 method probably suggests drinking zero calorie water instead of sugary Gatorade, I'm going with clear/water.
What Color Will Bill Belichick's Shirt be at Kickoff?
Blue: -150
Gray: +140
Red: +900
White: +900
My Pick: Blue
Side note, when Bill came out in a red sweatshirt instead of the ugly gray sweatshirt he had worn all year prior to Super Bowl XLII, I had a bad feeling. Bill has worn blue each of his last two Super Bowls, and the Patriots wore white both of those games, as they will be on Sunday, so I'm sticking with blue here.
How Many Clips From Super Bowl 39 Will be Shown During the Broadcast?
Over 2.5: +150
Under 2.5: -200
My Pick: Under 2.5
Most people will remember that these two teams met in the Super Bowl 13 years ago. While basically everything else has changed, there's one constant: Brady/Belichick. These highlights will be shown once, and the only chance they are for a second time will be if there is a similar situation, however, this game did not have a dramatic ending. This is an easy pick for the under.
Prop bets are fun, but it's time for what really matters.
Super Bowl LII from Minneapolis, MN
Eagles vs. Patriots (-4)
Patriots 27, Eagles 20
As much as I love this Patriots to win this matchup, I cannot see this Eagles team going down without a fight. I (and many others) have doubted them throughout the playoffs, and all they have done is gone out and got the job done. This team has rode the underdog mentality, and throw in the fact that every Patriot Super Bowl has been a close game, I expect a great performance out of the Eagles. But there's no way I'm taking Nick Foles to beat Tom Brady on the biggest stage in sports. Foles has done his job, there's no denying that. But it's very easy to get caught up in recency bias with Nick Foles' performance against the Vikings, as Foles really has only done alright in his other starts. He looked good against the Giants, bad against the Raiders, bad in a short stint against the Cowboys, and alright against the Falcons. He could easily build off of two weeks ago, as this is one game and his performance on Sunday is all that matters. However, don't bet against Brady here. The Eagles will play a great first half and we will have a very close game at halftime, but I see Brady and the rest of the team's big game experience playing a major factor in the second half as New England pulls away. The Eagles will fight enough to lose by just a TD, but in the end, Brady and Co. will be too much and they will win their 6th Lombardi trophy. The more this spread moves down, the easier it becomes to bet the Patriots. This won't be an all time classic game, but it will be a great effort by both teams as the Patriots will win and cover.
2015 Eagles-Patriots matchup, the last time these two teams met.
This is the 6th Super Bowl matchup to have a rematch, as the Patriots defeated the Eagles 24-21 in Super Bowl XXXIX to win their 3rd title in 4 years (will history repeat itself?).
That's it for the 2017 NFL Season. Hopefully we'll be back winning more games and making more money in September 2018. Will Boston win its 11th major sports title this century, or will Philadelphia win just its 2nd in the last 35 years?