According to Bleacher Report , LeBron James claimed he will listen to offers from the Warriors and Spurs this offseason, as well as the Cavs, Lakers, Heat, and Rockets. His decision to include the Warriors is based off his "respect" for their "winning culture".
Clearly, I don't think it will ever happen because there's no shot they would be able to offer him a max deal while keeping Draymond or Klay long-term, but even the thought of LeBron, Curry, and Durant on the same team makes me feel like Owen Wilson.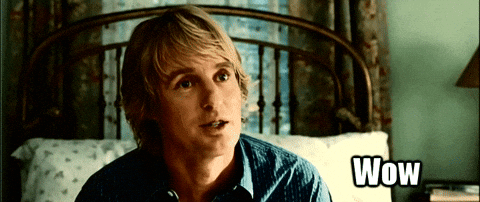 All respect for the NBA, LeBron, KD, Curry, Kerr, and anyone else involved with this move, would be lost entirely. However long LeBron chooses to play for in his deal will be followed with the worst years of the NBA in the history of the league. Professional basketball would matter so little, that I might actually consider watching the Ball brothers in Lithuania before I watch the NBA.
But don't you think LeBron would have learned his lesson when he went to Heat and got annihilated for joining a "Big Three"? Or when Durant went to Golden State and had to make a fake Twitter account just to boost his self-esteem? Let's make this clear:
LEBRON, IF YOU GO TO PLAY WITH THE WARRIORS, FANS WILL HATE YOU AND THAT TEAM.
Your journey to "Catching Jordan" will be over because having a team like that around you is basically like using PEDs (maybe not), and any championships you win basically won't count in the eyes of those that judge you. Nobody can deny you are the most dominant player of this generation, and your stats alone will force people to argue for you as the greatest player of all-time, but doing this will only hurt your legacy. And at this point in your career…that has to be the last thing that means something to you.
On the bright side, more people will watch baseball, and maybe 2K19 will be a little cheaper.