If you read my post about "Steroid Guys" and the Hall of Fame, you know that I would vote this year for Barry Bonds, Roger Clemens, Sammy Sosa, and Manny Ramirez.  I will now share the rest of the people for whom I would vote.  I will also give my rationales for my votes and also my rationales for not voting for certain players.  Let us start with the six remaining players for whom I would vote:
Vladimir Guerrero: From 1997 through 2007, he was one of the dominant players in the game – as an Expo and an Angel.  He was an 8-time Silver Slugger with an MVP and two other Top-3 MVP finishes.  Plus, he had the best outfield arm I have ever seen.  While his 449 homers do not make him a slam dunk for his generation, his .318 (!!!) lifetime batting average does.
Edgar Martinez: Tony Gwynn and he are the two best pure hitters I have ever seen, and he has a .312 career batting average.  Plus, he has this.
Mike Mussina: While he was always overshadowed by the Braves' aces, Randy Johnson, Pedro Martinez, and Roger Clemens; Mussina was quietly a fantastic pitcher for nearly 20 years.  He pitched to a 270-153 record during the 1990s/2000s, when 200 had started to become the new 300 for wins.  Plus, he pitched his entire career in the AL East, which is tough on pitchers.  I think his candidacy is unfairly hurt in the eyes of some because he did not win a World Series as a Yankee….as if he had something to do with the Diamondbacks scoring two in the Bottom of the 9th in 2001.  I will be nice to my editors and not provide that clip immediately after the Edgar one.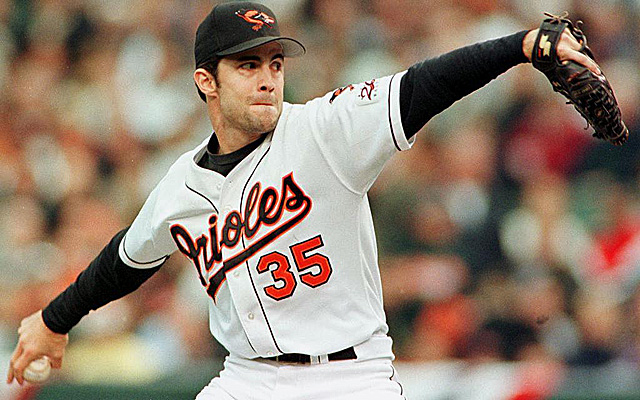 Larry Walker: Look, I know the guy played at Coors Field, but look also at some of these single-season batting averages: .366, .363, .379, .350.  Plus, he had a .313. career batting average and had some big seasons in Montreal before moving to Colorado.  Moreover, Coors Field inflates homerun totals but does not have a huge direct impact on batting averages.  He was a wonderful hitter with an even more wonderful name, and he belongs in the Hall of Fame.
Fred McGriff: McGriff had terrible timing in his career.  He finished his career in 2004 with a total of 493 homeruns.  By 2004, that number had become unimpressive in the heat of the Steroid Era.  However, McGriff played half his career before the Steroid Era (which I consider arbitrarily to have begun in 1993).  Note that, from 1988 through 1993, McGriff had homerun totals of 34, 36, 35, 31, 35, and 37.  During those years, those were top-notch homerun numbers.  In fact, the 36 and 35 led the National League.  He was a key member of the Braves 1995-6 World Series.  This is all enough to get him into the Hall of Fame, but here is the cherry on top: Thomas Emanski
Larry Wayne Jones: "I refuse to call a grown man 'Chipper'", said the deity who is Michael Piazza.  That is one of my favorite lines of all time.  Anyway, nickname aside, this guy made life brutal on Mets fans, especially during the 1999 NLCS.  He dominated so much at Shea Stadium that he named his first son, "Shea".  He is one of the best third basemen of all time.  I am not going to detail his career stats, because we will hear them ad nauseum from now until July when he is inducted.  Oh yeah, if he is not a first-ballot Hall-of-Famer, then let's just close down the whole operation.
At this point, you will notice that I have listed the maximum 10 people on my ballot, but here is the problem.  I actually have 12 people for whom I want to vote.  If I am having this problem, I am sure there are real voters having this same problem.  That is another reason why Bonds, Clemens, Sosa, and Ramirez need to be in the Hall.  They have been creating a logjam on the ballot, which is hurting the candidacies of many players with no steroid questions.  Anyway, the two people whom I had to leave off the ballot were Curt Schilling and Jim Thome.  If there were no 10-player maximum, I would have voted for those two.  I chose to leave Thome off because it is his first ballot.  He will have plenty of opportunities to get into the Hall of Fame.  I left Schilling off because a) I felt that Larry Wayne Jones has to be a first-ballot HOFer, and b) of the non-first-ballot guys who I think belong in the HOF, he is the one for whom I feel least strong.  His 216-146 record and lifetime 3.46 ERA are not phenomenal stuff, but his 11-2 playoff record with a 2.23 ERA are why I feel he belongs in the Hall.  I absolutely believe that stellar postseason performances should carry legitimate weight in one's candidacy.  Schilling managed to turn out epic October performances for the Phillies, D-Backs, and Red Sox.  Thus, once spots open on my hypothetical ballot in the future, I will be voting for Thome and Schilling.
Now, let us focus on my snubs.  First off, I did not vote for Mark McGwire nor Albert Belle.  That is only because they were dropped from the ballot years ago.  I covered McGwire in my "Steroid" post, but Belle hit 373 homers and 381 doubles from 1991 to 2000 and was possibly the most feared hitter in baseball over those years.  Belle also hit .295 and had four seasons batting over .310.  However, the baseball writers hated him because of his irascible nature, and his candidacy was short-lived.  Oh well.  I cannot fix this.
Let us now focus on my REAL snubs.  Sorry, Jeff Kent.  377 homers are a good number for a second baseman, but you were too bad defensively for me use the "second baseman" offensive bar for you.  Gary Sheffield, you belong in the "Hall of Very Good".  509 homeruns was HOF stuff for most of history, but you played in the height of the steroid era and played for too many teams to be considered "dominant" in my head.  Scott Rolen, you were a great third baseman for a long time, but I never felt like I was watching a Hall of Famer.  Johan Santana, if only you could have stayed healthy and put together 3 or 4 more dominant seasons.  Andruw Jones, you were a delight to watch defensively, and I will always say your name in Skip Caray's voice.  However, that is not enough for my vote.  Billy Wagner, not happening.  Speaking of which….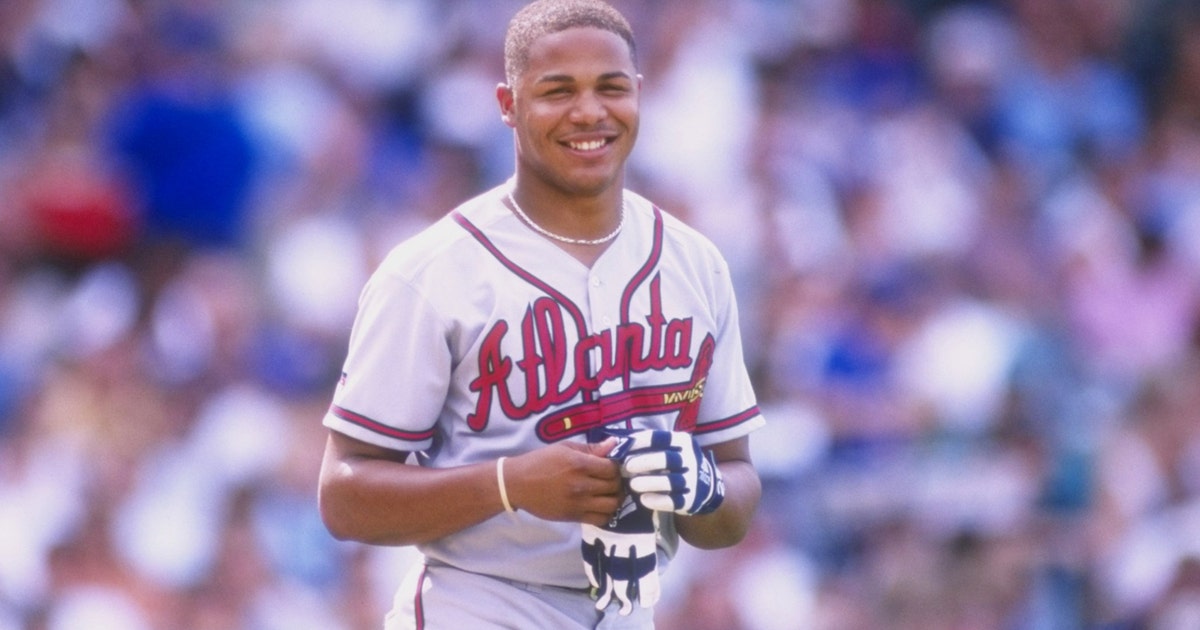 I suppose I should finish this post by discussing my choice not to vote for the guy who received 74% of the vote last year: Trevor Hoffman.  If Hoffman gets into the Hall, he will be the first modern closer who was never a starter (Dennis Eckersley started for several years) to make it into the Hall of Fame.  He will be the first closer of the "Only pitch in the 9th inning with a 1-3 run lead" guy to reach the Hall.  Most MLB relievers should put up decent save percentages with this role.  Therefore, the only way I am voting for a modern closer is he absolutely dominates in the playoffs and is willing to expand his role in bigger games.  In other words, the only way I am voting for a modern closer is if his name is "Mariano Rivera".  Hoffman blew his only World Series save, blew his only Wild-Card-Tiebreaker save, and blew the 2006 All-Star Game.  The bigger the moment, the worse the guy did.  I would absolutely vote for everyone but Wagner from the previous paragraph before I would vote for Hoffman.  I would also vote for Johnny Damon, Omar Vizquel, Chris Carpenter, Carlos Lee, and Hideki Matsui before I would vote for Hoffman.  To be clear, I have zero intention of ever voting for those guys.  The point is: I never watched Trevor Hoffman pitch and thought to myself, "I am watching a dominant pitcher right now."  If you never dominated the sport, you do not get my vote.
Needless to say, however, Hoffman is going to be inducted this year, and I will not understand it at all.  Larry Wayne will be inducted too, and that admission will be well-deserved.  Hopefully, Vlad and at least one other guy for whom I voted are inducted too, so that I will more likely have room next year for Schilling and Thome.