Injuries are an inevitable part of football.  Every year, many NFL players miss games.  Every year, some players suffer season-ending injuries.  However, this 2017 NFL season has clearly set the unofficial record for number of marquee players suffering season-ending or near-season-ending injuries.  By my count, ten marquee players have fallen into this dubious category.  Eight of these players likely rank among the Top 25 among offensive –skill-position players, while the other two are arguably the biggest defensive stars (albeit not necessarily the two best defensive players) in the game.  Naturally, the majority of the eight offensive players are stars as well.
Much has been written and tweeted about the NFL's low ratings and problems this year.  That said, the NFL entered 2016 on a very lofty perch in terms of ratings and popularity.  Therefore, the NFL is still incredibly popular, even if it has taken a hit over the past two years.  For the ratings decline in 2017, some of it might be traced to the national-anthem protests; however, it certainly does not help to have so many stars standing on the sidelines on Sundays.
As a result, I am going to rank the ten most devastating injuries this season, as far as what I think the injuries have done to the level of interest in the NFL.  Without further ado, here is the list:
Honorable Mention) Allen Robinson: If you drafted him on your fantasy team, you were upset when he was lost for the season.  However, an excellent receiver on a terrible Jacksonville Jaguars team does not have much cache.  I know Jacksonville is now a good team, but, unfortunately for Robinson, he has not been a part of the renaissance.  Therefore, I doubt his injury has hurt the NFL's popularity.
10) Dalvin Cook: This running back, the Vikings' first-round pick, was off to a solid start to his NFL career, with 354 rushing yards in 3-plus games, when he tore his ACL.  That ended Cook's season.  In a league where young running backs usually shine and where first-round-picks at skill positions receive much hype, this was a minor blow to the NFL's popularity.  While Cook was not yet a household name, he provided more ammunition for those who tune out because too many players get hurt.
9) Julian Edelman: Truthfully, as long as Tom Brady is playing quarterback, the Patriots are the NFL's biggest draw.  Either you root for them, or you despise them.  Regardless, you are watching.  However, it was not great for the NFL's image to lose a 1106-yard (2016 stats), Super Bowl-hero receiver for the season in a preseason game (non-contact ACL tear).  Moreover, I think that last year's Super Bowl vaulted Edelman's status from "He's just Brady's slot receiver du jour" to "This guy is actually a great receiver."  This was the first season when the NFL could have marketed him as a star, but that was all for naught after he tore his ACL.
8) JJ Watt: Between 2011 and 2015 (when he played all 80 regular-season games), a JJ Watt season-ending injury would have been more devastating popularity-wise, but Watt played in only 3 games last year.  Therefore, fans entered this year accustomed to having Watt on the sideline.  However, we are talking about a defensive star.  Now, after breaking his leg this year, fans must start wondering if we have seen the last of the great JJ Watt, and that is bad for football.  Hey, at least we will always have Bad Moms.
7) Richard Sherman: I will leave it to Rob Sartori to discuss the relative merits of the great players on Seattle's defense.  However, Sherman is the biggest star.  He makes big plays, and he says memorable things.  Some people love him; some people hate him.  Either way, things are much more interesting when he is on the field, which he will not be for the remainder of the season.
6) David Johnson: After amassing more than 2100 yards from scrimmage in 2016, he entered this season as a Top-3 running back, alongside Le'Veon Bell and Ezekiel Elliott.  No, he might not be as much of a name brand as those two backs, but a Top-Three running back is a Top-Three running back.  Furthermore, we have officially entered the "The injury makes the team a whole lot worse" part of this list.  With David Johnson, the Cardinals entered the season as a trendy playoff pick in the NFC.  However, when David Johnson fractured his wrist in Week 1, that all changed.  Very few running backs in today's NFL have such a drastic impact on a team's success level.  Bell, Elliott, LeSean McCoy, and Todd Gurley might be the only other backs who do.  True to form, the Cardinals' offense (in part because of Carson Palmer's injury) has generally been weak this season.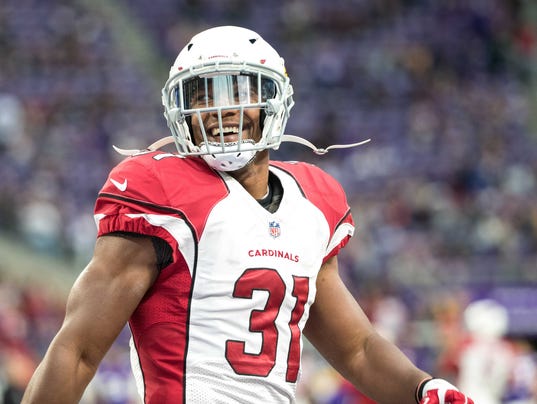 5) Andrew Luck: The Colts would have been playoff contenders with him; they will be drafting in the Top 5 in April because they have played this season without him.  That is how tough it is losing Andrew Luck for a full season.  You might expect me to put Luck closer to #1, given that he is a Top-5 quarterback when healthy.  However, because he missed 10 games to injury in 2015-2016 and because there were rumblings about his health during the offseason, many NFL fans entered 2017 already bracing for his absence.  In my opinion, the NFL can better withstand season-ending injuries when they happen in the offseason.  In September, fans greatly crave football after the long offseason.  Therefore, they are less bothered by injuries.  However, as the fans get their fill of football and become attached to players during the season, injuries to players are more likely to push fans away.  Again, just my theory.
4) Carson Wentz: Speaking of midseason injuries pushing people away….It is one thing to have a terrible season like the Colts have had.  Again, their quarterback has been hurt all season.  It is another thing to end up with the #1 or #2 seed in the playoffs and be forced to use a backup quarterback, Nick Foles, instead of your MVP candidate, Carson Wentz.  If you are a sports fan, you feel "off" inside when a great team has to use a back-up quarterback in a playoff game.  Nick Costanzo sums it up best.
3) Odell Beckham Jr.: He is the biggest non-quarterback star in the league.  He is a dominant player, and his extracurricular antics are always interesting.  While the Giants did go 0-4 in games he played this year, his season-ending ankle fracture turned the Big Blue offense from "average" to "bad".  The guy is a huge star nationally, and he is the biggest star of a "New York" team.  Furthermore, his absence has made Giants games unwatchable for many people.
2) Deshaun Watson: While he had played only half a season for Houston at the time of his ACL tear, Watson had already established himself as a potential Top-10 quarterback in the league.  Meanwhile, he was playing like a Top-5 fantasy quarterback.  He had taken a chronically moribund Texans offense and made it elite.  Watson had vaulted the Texans into the discussion of "legitimate AFC Super Bowl contenders" with the Patriots, Steelers, and Chiefs.   Texans games were must-see TV.  Then, he got hurt, and viewers became stuck deciding whether or not to tune in for Tom Savage.  Not a good thing.  As for the "Super Bowl contender" thing, the Texans are now Top-5-draft-pick contenders.  Ouch.
1) Aaron Rodgers: Beckham and Watson are rare examples in which one man's injury changes a team from "very watchable" to "very unwatchable". Aaron Rodgers is the extreme case of this.  While Brett Hundley has improved in recent weeks, he underwhelmed in his first few starts.  The Packers are annually a marquee team, and Aaron Rodgers and Tom Brady are clearly the best two NFL quarterbacks.  Every year, football fans count on being available to watch these two QBs' games.  It does not matter who your favorite team is, if you do fantasy, if you gamble, etc.  Aaron Rodgers is an amazing quarterback, and sports fans love watching him.  It is great to have him back this week, because man was it depressing to watch the Packers without him.
And there you have it, my list of devastating NFL injuries this season.  Of course, if Antonio Brown, Drew Brees, and Todd Gurley get hurt over the next three weeks; I will have to update this list.  Let us pray that does not happen, but we all know it is possible.