Remember in 2006 when there was a bidding war for Japanese pitcher Daisuke Matsuzaka? And the Red Sox paid $51 million to TALK to him??? There was talks of this guy having this disgusting gyroball that was going to leave American hitters baffled at the plate. Well, this wizard of a pitcher mustered up a career win loss record of 56-43 with a 4.45 ERA in 8 MLB seasons.
With the exception of one miraculous season where he finished 4th in the Cy Young voting, he was an utter disappointment. Not all Japanese players have been unsuccessful in the MLB, though. Look at Ichiro, arguably the best pure hitter of all-time. Or even more recently, Masahiro Tanaka, who minus a rough half of 2017, has been pretty good in his time overseas.
Well, Tanaka will be making $22,000,000 next year. So imagine what the asking price will be for a short discussion with the Babe Ruth of Japan?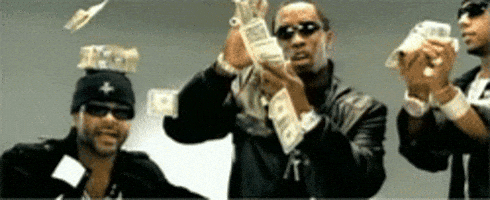 The New York Post has repeatedly referred to Shohei Otani as Japan's Babe Ruth, and has done a good job at tracking his path to the MLB. Otani was recently posted by his Japanese team, the Nippon-Ham Fighters (I would love to know what that could possibly refer to in Japanese culture), making him eligible to be signed by an MLB team this upcoming season. It isn't a guarantee because there are a few factors that have to be worked out still with the MLB and NPB in terms of contractual posting agreements, but I have a funny feeling the Rob Manfred and the MLB will do whatever it takes to get this 23-year-old megastar coming to America. Baseball is on the rise right now, so adding his name to the long list of young stars will be just another thing to keep your eyes on.
The most important part of this though, is Otani and what he brings to the table. Is he as good as the New York Post and every other scout on Earth is proposing? Are his comparisons to the Sultan of Swat valid? For starters, he is an elite player at the plate and on the hill, and scouts are saying his skill set is something that has never been seen before.
MLB.com stated that, "On the mound, Ohtani has as good a fastball as anyone in baseball. He's been up to 102 mph and touches triple digits with some regularity. Ohtani throws a nasty splitter and a slider that's just as good, and it all comes from a loose, athletic, 6-foot-5 frame and delivery." Okay, you can check pitching off as good.
He was also compared to Griffey and A-Rod in their youth, with less overall upside. Griffey was the only player unanimously voted in the Hall of Fame in his first ballot, and Alex Rodriguez was the second coming of Jesus before he stuck a needle in his ass. So yeah, we can check off hitting too.
If Otani came over this season, the Rangers and Yankees would be able to place the top bids on him with just a little over $3,000,000 each. Since he is under 25, there is a limit to how much you can spend on him, and teams also have a limited international budget. So while he is cheap now, don't expect him to stay at that low salary for too long.
Here is a very telling highlight tape of Otani's masterful talents:
NOTE: This is 22 minutes, but the first three or four minutes will show you all you need to know about this kid. I personally watched all 22 minutes because I was studying for an International Business test. In a way though, isn't this international business? See, education is fun, and USEFUL!
Sorry, back to the prodigy:
He has power to all sides of the field, and has at least three pitches he throws for consistent strikes that produce swings and misses. In all honesty, his curveball/slider is not as sharp and does not have as much depth as I thought it would originally, but I think that's because I'm expecting wayyyy too much from him. Tanaka is able to get by with his splitter being his main out-pitch, so Otani will be fine having two nasty offspeed pitches.
Here is an MLB Network segment that gives more in-depth analysis on the subject:
They predicted him the see the likes of a $300 million dollar contract when eligible, but if Bryce Harper is going to be asking for $400 million next year, I can't see Otani not having the ability to match that once his prime is reached.
Whether Otani finds an MLB team in 2018 or we have to wait until 2019 to see him, you should 100% keep an eye out for him. I personally hope he waits a year to come to America because the 2018-2019 free agent class is something that is likely to change the landscape of baseball, and adding a Ruth-ian like figure to the mix would make all of that exponentially more exciting.