For the second year in a row, we have seen rookies do their best Steroid-Era impressions. With the likes of Gary Sanchez, Aaron Judge, and Cody Bellinger, rookie hitters have treated MLB pitching like it's their dad throwing them BP on a Little League field.
Added to this list is Philadelphia Phillies rookie Rhys Hoskins. With 18 HR in his first 34 games, he is making the bottom of the NL East seem cool again (although the Mets are doing everything in their power to do the opposite).
Sure, this early success could be accredited to "beginners luck" and the usual argument will be made that "Oh, pitchers and coaches will eventually learn how to throw to him". Similarly, this jaw-dropping success happened to Judge and Sanchez, and they have since cooled off some.  The same story is going to happen with Hoskins, as this pace is not possible to keep up, but there are often two roads that players go down when they start their career with an historic hot streak. They can continue to be an effective player throughout their career, or they can fall into the "what could have been" category.  Don't expect Hoskins to be done in the headlines once this season ends.
To name one recent example, we saw Trevor Story last year hop out to an amazing start with seven home runs in seven games, but has never been the same player since. His sophomore slump hit him pretty hard.  Many players find success in their rookie years and never see it again (especially in the NFL), most because they do not have the proper instincts or the intelligence to make greater, necessary adjustments.  But, if you take a deeper look at what Hoskins brings to the table, I think you'd be ready to go all-in on this kid.
He is the Phillies Number 4 overall prospect, and recently (August) turned 24 years old. As I stated before, it is beyond impossible to keep up this power surge, expect big time home run numbers from him throughout the rest of his career. In his 2016 Double-A campaign, he hit 38 home runs and had 116 RBI, and before he was called up in 2017, he was having another fantastic season with 29 home runs and 91 RBI.
Here is his Baseball America Scouting Report:
Hoskins is, first and foremost, a hulking human. The Sacramento State product is built like a linebacker at 6-foot-4, 225 pounds with a broad chest, chiseled arms and thick, muscular frame.
He generates easy power when he connects, punishing balls to all fields both when he elevates and drives it on a line. Where Hoskins stands out is, unlike many other baseball players so large and muscular, he generates elite bat speed. He consistently posted the fastest bat speeds at the Futures Game, surrounded by the game's elite prospects, and he matches it with patience, strike-zone discipline, and hitters instincts. Hoskins strikes out very rarely for a power hitter, and overall has 64 walks against 75 strikeouts this season.
Hoskins has further worked to turn himself into a serviceable defender at first. He has good hands that make him reliable picking up scoops and grounders, and he has improved his range, although it would never be considered elite.
Evaluators have generally been skeptical of his ability to play the outfield because of his size and lack of speed. He is not the most agile or quick-twitch of an athlete, and the last three games he played in left field were the first three of his professional career. He played left field as a freshman at Sac State.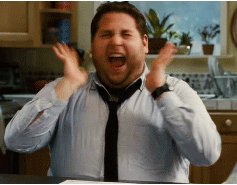 It doesn't really sound like luck to me.  His elite bat speed and hitters discipline is something that takes years for many players to master (ie: Aaron Judge), but the fact that it is so clear in his scouting report is a great sign for him to be a factor in the NL next season.  I often say baseball intelligence is one of the most underrated aspects of a player. If you don't understand the game, you will never achieve your max potential. Discipline is often partnered with intelligence and great baseball knowledge, so it seems Hoskins has a great deal figured out. I really do not think anybody is that concerned about his defense. They say he is good at first, so boom, now you have the righty version of Cody Bellinger.
So get your jerseys now, folks. Rhys Hoskins (one of the hardest names to write in a blog because you never know if the "y" comes before the "h" and every part of you wants to write "Hopkins" instead. Lots of discipline, lots of focus here) is here to become an elite hitter in the MLB, and quite possibly bring the Phillies back to a playoff berth.