As your friends finally go back to school and the Snapchat stories and Instagram feeds begin to pile up with college parties and everybody "finally being back" after a grueling 4 months of summer vacation, another thought comes to mind.
Football season.  And football season means fantasy football season. And that means happiness. For my third and final draft strategy, I will focus on the art of drafting a team with major trade bait.  Essentially, you want to find players that have unique value and have potential for breakout seasons that you can include in a trade to get guaranteed production. You don't care about your lineup or anything, because you know that half the guys won't be there come halfway through the season.
NOTE: I desperately wanted Kareem Hunt (KC-RB), but another person took him one pick before me. It should be acknowledged he has Donald Trump HUGE trade value right now.
I had the 3rd overall pick in this draft, here is the squad:
Antonio Brown (PIT-WR)
No plans on trading this guy. I'll keep the best wideout in football unless I'm getting the next best and then some in return.
2. Leonard Fournette (JAC-RB)
An interesting case here. Tons of potential, and in what will likely be a run heavy offense with two Junior League quarterbacks under center in Jacksonville, Fournette can have a great year. If you want to package him with another good player, you can get a 1st round talent out of him.
3. Doug Baldwin (SEA-WR)
Ol' Reliable. He's a good player to keep in a draft like this because you know exactly what you're going to get from him, and he's often undervalued so you won't get as much as you'd like for him.
4. Terrelle Pryor, Sr. (WAS-WR)
Second year wideout, first year as an "elite" one. People are high on him right now because they saw what he did in Cleveland's offense. If you're smart, you go trade this guy for a really good RB before the season starts if you're weak at that position.
5. Greg Olsen (CAR-TE)
If you want to package Three-Legged Greg (look up that nickname) and a solid WR/RB, you can go after the Travis Kelce's of the world.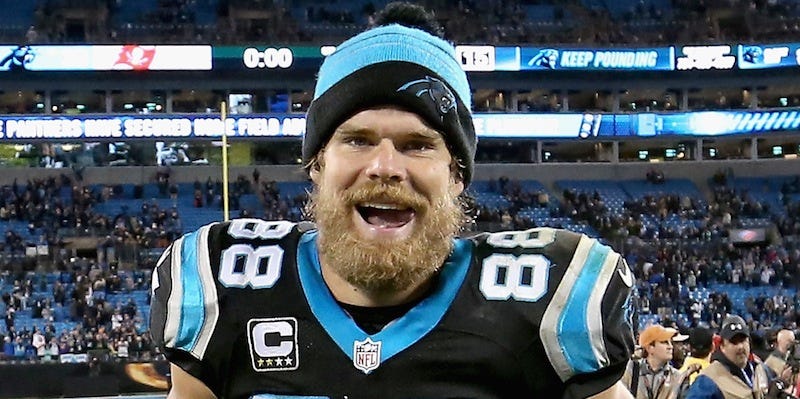 6. Russell Wilson (SEA-QB)
You have to sell this one. Experts are predicting him to have a great year (one even said he has potential to be the overall QB1…idk what that guy is smoking). But you have to use that type of knowledge to sell up on the QB charts.  Worst comes to worst, I keep him, the experts are right, and I have the Wilson-Baldwin connection on my team.
7. Brandon Marshall (NYG-WR)
Pass-heavy offense. Lots of targets on the field. I'm sure he'll catch some of Eli's errant throws, right? I think people are higher on Marshall than they should be, which is why he is a great trade piece. Just because he's in a good offense, does not mean he will have a good year.  Amari Cooper hurts Crabtree's production, and vice versa.  I do think he is a steal in the 7th round simply because of his talent, but as of now he's not even starting on my team, so I can trade him and Pryor for a great WR3, filling out a stud receiving corps.
8. Rob Kelley (WAS-RB)
I always love a good sleeper, and Rob Kelley is one of the biggest snoozers around. The clear lead-back in Washington, he will get a bulk of the carries and likely the redzone touches as well.  Honestly, if you're going to trade Kelley, wait for him to explode onto the scene and then swap him for a bigger name, but I'd be comfortable with him in my starting lineup right now.
9. Kansas City (DEF)
Some people cream their pants when it comes to high-scoring defenses. Never know.
10. Jacquizz Rodgers (TB-RB)
Simply for Doug Martin owners. He will be starting the first 3 games, and has the potential to take the starting job if Martin 1) gets hurt or 2) stinks. Both have a great chance of happening. Flip him for depth on your bench before the season starts.
11. John Brown (ARZ-WR)
The whole sickle-cell thing is really scary, but he has returned to practice which is good news. Uber-talented when healthy, so if sold and packaged properly, you can get a good return with him involved.
12. Derek Carr (OAK-QB)
I always say how important a great backup QB is. You never know what's going to happen during the season. Remember when Tom Brady went down during Week 1? Enter: you. Derek Carr for his RB2 or WR2/3. No skin off your back, and your team just got better by essentially doing nothing.
13. Nelson Algholor (PHI-WR)
I regret this pick, I thought he would have more value after the Jordan Matthews deal, but it turns out he'll probably play a smaller role in the Eagles offense than I anticipated. I'm not perfect.
14. Brandon McManus (DEN-K)
Just to fill things out, always need a kicker.
15. Jamaal Charles (DEN-RB)
Not often players have more surgeries than seasons played, but Charles is getting close to that number. Maybe he's still got some life left in those robotic legs, and if a Denver RB goes down, he could shine.