Hello, loyal readers of BTB.  My fiancée, Madelyn, and I just spent some quality time up in the Canadian Rockies, a beautiful part of the world.  However, while I was there, I did feel bad that "Below the Belt" had to take a hiatus to wait for me to come back to the States.  Now, the wait is over.  I feel like Ron Burgundy coming back to Channel 4, shouting "We can do the news!"  Now, I can finally help the site get back to covering the big news of the past two weeks.  First off, I am so excited that Rutgers is installing a jacuzzi in the seating at its football stadium!  Secondly, I love that Don La Greca eviscerated a caller last week for saying that the Yankees should have pinch-hit for Aaron Judge in a win against the Mets.  Lastly, I love ESPN.  I love everything about it.  Not only can I now feel comfortable watching Virginia's first game, but the Worldwide Leader even had the courtesy of putting up a list of "Fantasy Football Sleepers" during a Mets/Yankees telecast last week.  The list included Todd Gurley.  No Mets/Yanks viewer who does fantasy had ever heard of him until that moment, and baseball fans who don't care about fantasy were really excited to see a random fantasy-football list show up in a Mets/Yankees game.  Great work, ESPN.  Furthermore……Oh wait, I am now being told that the site did actually carry on without me, and all that I just mentioned is old news.  Got it.  In that case, let's talk about auction drafts.  Perfect segue.
Today was my 17th draft in the "MPHS Classes of 2000-2004" Draft, and it was our sixth year doing an auction draft.  At this point, I can no longer imagine doing it any other way.  Listen, you college kids.  Auction drafts are the way to go.  In a moment, I'll detail all the reasons and examples why they are a hundred times better than snake drafts.  First off, here are the rules, as they pertain to our league.  Each team gets a draft budget of 200 fictional dollars.  There is a nomination order, not a true draft order.  When it is your turn to nominate, you say a player's name and a dollar amount.  If nobody offers more, the guy is yours.  If someone offers more, that person gets the player.  Person after person can up the ante until eventually the price tops out, and the top bidder gets the guy.  In our specific league, we do not require teams to fill out entire rosters.  Therefore, we had two teams this year draft only seven players (we start 12 and have an 8-man bench).  Of course, this requires those teams to pick up a ton of guys on the waiver wire.  (Everyone has a 200-fictional-dollar auction budget too.)  So what makes auction drafts great?
You are involved with every single pick. This great aspect will also cover many of the other great things which I will mention later.  Gone are the days where you have the 2nd pick and have to wait 21 picks for your next pick.  On every nomination, you have to decide how much you are willing to spend on that guy.  I suggest that your draft throw in a few food/bathroom breaks, because nobody is going to get up while a guy is being auctioned off.
You get to play mind games every time you nominate someone. The first few years of our auctions were in Calvin Johnson's prime, so I made sure to nominate him right away for 50 dollars.  I sensed that people were not comfortable using a large chunk of their budget right away, so he was bid up to only a few dollars over 50.  In both cases, I ended up being the top bidder.  That worked out great for me in 2012, but less so in 2013 (from a performance standpoint).  This year, I spent almost half my budget early on Le'Veon Bell and AJ Green, so I then wanted to get people to spend down their cash while keeping guys I still wanted on the board.  Therefore, I nominated the likes of Ezekiel Elliott, Legarrette Blount, Sterling Shepard, and Blake Bortles.  Elliott went for $34, which made me happy.  Some thought he should have gone for more, but I thought it was appropriate as per the suspension.  Blount went for $8, which was fine by me.  However, Shepard went for only $2, and Bortles went for only $7.  I guess I was naïve to think that I was the only person who realizes how bad Bortles is.
You get to decide when to jump into the fray. If you really like a guy, you can get in a bidding war early to scare people off.  However, you could also take the approach that your bidding is going to inflate a guy's price.  Therefore, you can lay back while two other teams bid up a player.  When you think the price is right and you think that the bidding war is petering out, you can jump in.  On the flip side, don't discount your role with guys you don't want.  Each team has a finite amount of dollars, and every dollar a team spends on the current guy is a dollar he won't have later.  Allen Robinson, Philip Rivers, and Lamar Miller are a few of the many examples of guys I "bid up" but whom I ultimately did not want nor get.  Allen Robinson went for $17, which is pretty appropriate.  I did not want to spend $17 on him, but I had to bid him up from the $10 range where I thought he was way too cheap.  Every man has a price.  Before the draft, I hadn't thought about any Jaguars receiver, but a $10 price would have made me plenty happy to get Allen.  Similarly, Marquise Lee never entered my head before the draft, but when I got him at $2 late in the draft, I was more than fine with it.
You have a chance at every player. Let's be clear – unless you are drafting with a bunch of kindergartners, you will not get every player.  However, at a minimum, you can decide your three best players.  I say this because David Johnson ($58) was the highest price, at less than a third of one's budget, in the draft.  Therefore, if you really really wanted him, Le'Veon ($56), and Antonio Brown ($52) all on their team; it would have been possible.  This would have left only $34 in your budget, but a top-heavy team is one strategy a team can take.  In fact, one of the two teams who drafted only seven players did take Antonio and the fourth-highest-priced player, Julio Jones ($50).  This whole setup is much better than a snake draft, where your draft spot prevents you from getting certain people.  If you have the 9th-overall pick in a snake draft, you have zero shot at getting David Johnson, Antonio Brown, or Le'Veon.  However, in an auction draft; if you want one of those guys more than anyone else, you get him.  It's basic capitalism, and this is America.  In fact, if you watch Rocky IV, you can see the communist KGB guys doing a snake draft in their car while chasing Rocky up the mountain.  I, on the other hand, eat hot dogs, listen to "Hearts on Fire", and do auction drafts…because I am an American.
Inevitably, a person will nominate a player for more than $1, and nobody will outbid him. As long as this person isn't you, this is the greatest moment in the draft.  I think of this as the "Jesus Montero Clause".  The first time I ever saw it happen was in a 2012 fantasy-baseball draft ($100 budget) where a guy bid $12 for Montero, and nobody said anything.  It was a horrible feeling for him.  If this happens to you, it feels horrible because you know that you spent more money than you needed.  I know what you're thinking.  "I'm a smart guy; this won't happen to me."  Well, I think I'm a smart guy, and it happened to me last year.  A gentlemen's code is the reason why it can happen to anyone.  The code says that, if a guy is going to go for a lot of money, you don't start the bidding at $1.  That's just a d-bag move.  It's like making fun of your buddy to impress a girl.  Both are jerk moves. For example, if I were nominating Tom Brady, I would put him up for $30 because it is a given that he will go for more than that.  Nobody wants to take the slow train from $1 up to $30.  However, some nomination values are not so clear.  Last year, I thought that Matt Ryan at $20 was a good starting point, so I put him up for $20.  Nobody said a word.  Now, you might be thinking, "That's not terrible for Matt Ryan."  This is true, but we start two QBs (one is technically a FLEX), two RBs, three WRs, a TE, and two non-QB FLEXes…..and I already had Cam Newton and Big Ben.  As a rule of thumb, spending 10% of your budget on a bench guy is not a smart move.  Yes, I ended up trading him, but I did not get as good a return as I could have if I had saved my $20 for someone else at the draft.  Anyway, someone did get stuck with a $15-$20 "crickets" nomination at the draft this year, but I actually forget who the player was.  A lot of stuff happens fast out there at an auction, so I am embarrassed to say that my great memory is failing me.  The main idea is this: If you know that a guy is going to go for a high price, nominate him at a relatively high price.  If you are not sure, nominate him at $1.
I always make sure that I draft a full roster at the draft. I love that some teams walk away with empty spots on the roster.  This year, we have more than 40 undrafted roster spots out of a total 240 spots.  This means that all my players are in the Top 200, while other teams have to complete their rosters with Spots 201-240.   Sure, leaving one spot empty at the draft is of minimal import, but leaving 13 is a whole different story.  Plus, I made sure to have money left over in the back end of the draft.  This allowed me to get Corey Coleman for $2, CJ Anderson for $9 and Carlos Hyde for $10, when those guys would have likely gone for more money if drafted earlier.  Most importantly, I completed a full roster of guys who could all end up producing for me.
There you have it.  Those are my six favorite parts of auction drafts.  At this point, you are probably wondering what my team is.  The worst part of it is the quarterbacks.  They are awful.  Embarrassingly awful.  However, with my depth, I am confident that I can upgrade at QB.  Plus, I expect to get enough points from all my other spots that I can get by with shoddy QB play.  Here's the squad:
QB Mike Glennon $2: I actually like him, and I pretty much got him for free.  I also have Trubisky at $2, so I don't have to worry about job security.  (Unless they both get hurt, and Sanchez has to play.)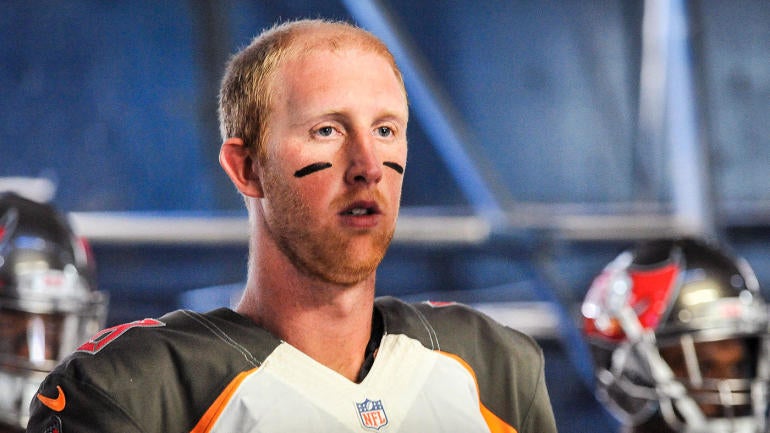 QB Jared Goff $5: I am beside myself over this one.  I listen to R.E.M.'s "Everybody Hurts" whenever I remember that I have to start this guy.
WR AJ Green $41: OK, that's better.  AJ is really good at football, and I have never had him on my team before.  I tend to stay away from the Bengals because their color scheme overwhelms me.  That said, I am excited to experience AJ for the first time.
WR Sammy Watkins $10 Because why wouldn't you want to create the crappiest QB/WR tandem of all time?  Actually, I like this pick.  Receivers can still have amazing seasons with horrible QB play (see "Hopkins, DeAndre").
WR Jarvis Landry $11 I think this is a great value.  The guy is an excellent receiver, and the big-time receivers went in the upper $40s/lower $50s.
RB Le'Veon Bell $56 Worth every single penny.  I expect 30-40 points out of him several times this year.
RB Leonard Fournette $30  I love rookie running backs like Antonio Cromartie loves making babies.  Rookie running backs always have the most tread left on their tires, and we know that is especially true for this guy.  Plus, if Blake Bortles were my QB, I would run the ball on every single down.
TE OJ Howard $1  It is exciting to have another OJ in the league.  I want Tampa Bay to have at least one Sunday Night game, because Al Michaels is definitely the announcer ballsiest enough to make implicit OJ references, like "OJ has been wide-open all night here in New Orleans, but the Broncos will definitely give him better coverage next week".
FLEX CJ Anderson $9  I loved having him in 2014, and I think he should have been Super Bowl MVP two years ago.  I am hoping for a good injury bounce-back season.
FLEX Carlos Hyde $10  Even though I own RedZone, I feel like I haven't watched the Niners in three years.  That said, I hear Hyde is supposed to be good.
K/DEF I have to drop two players and pick these up.
BENCH Trubisky (mentioned earlier)
Paxton Lynch $3
Jason Witten $1 I'll probably drop him.  I nominated him hoping that someone else would bite.
Jared Cook $1 This is a steal.  I love the thought of him with Carr.
Rob Kelley $3 He is the starter in DC right now, so he could see some time in my lineup.
Corey Coleman $2 This is another steal.  He showed good flashes last year, and I expect him to spend plenty of time in my lineup.
Kevin White $7 With Meredith hurt, I expect lots of good things here too.  I expect White to see time in my lineup.
Marqise Lee $2
Alvin Kamara $1  Hopefully he is relevant later in the year.
Anyway, that is my team.  I should add that we all paid my brother, the Commish, using PayPal.  Nick, I suppose PayPal is to our Facebook as Venmo is to your Instagram and Snapchat.  That said, auction drafts are so much better than snake drafts.