Recap:
With the MLB trade deadline quickly approaching, Brian Cashman, alias Cash Daddy has been pretty busy trying to upgrade the Yankees' roster as they look to make the post season for the first time since 2012 (and no I don't count that one game joke of a wild card game against the Astros in 2015 as "making the playoffs"). Just before the Red Sox game, Cashman dealt lefty reliever Tyler Webb to the Brewers for first baseman Garrett Cooper who was absolutely tearing it up in Triple-A to the tune of a .366 BA, 17 HR and 81 RBI…all in the first half of the season. Webb was having an okay start to the season with only 6 innings under his belt pitching to a 4.50 ERA with 5 Ks and 4 walks but he was expendable with Chasen Shreve having a bounce back year after getting lit up last year.
With Greg Bird out for the season, the Cooper trade is great especially for what the Yanks gave up to get him, a rookie reliever who struggles to throw strikes consistently and isn't especially tough on lefties. While Cooper's numbers may have been inflated due to playing his home games at Colorado Springs, they are still far too gaudy to pass up on. Couple Cooper's huge first half and the fact that Greg Bird is now lost for the season and this is a fantastic trade for the Yankees to make for this year and years after if Cooper pans out better than Bird.
Cashman wasn't done dealing. On Tuesday night he flipped first round pick from 2016, standout outfielder Blake Rutherford, Tyler Clippard, Ian Clarkin and Tito Polo (fantastic name) for Todd Frazier, David Robertson, and Tommy Kahnle. With the bullpen in disarray over the better part of June and July this was a move that needed to be made. Clippard had worn out his welcome in New York, us over at BTB actually had a petition going around to get him DFA'd; he is no big loss as he had recently been completely pushed out of the seventh inning role by the always reliable Adam Warren and the surprisingly dominant Chad Green. Getting down to the prospects: Rutherford was the 18th pick last year and is only 20 years old, the Yankees thought that he would be on the fast track to the major leagues when they took him out of high school and they were probably right. After hitting a crazy .351 in 33 games last year for Class A Charleston River Dogs, Rutherford is hitting in the high .280 range this year and shows no sign of slowing down. Clarkin was taken a pick after Judge in the 2012 draft and is seen as a middle-top of the rotation arm…if he can stay healthy, he has been battling injuries since he was drafted. Finally Polo is a light hitting prospect who projects more as a fourth outfielder than an every day starter.
With this trade the Yankees effectively fixed their biggest needs, David Robertson after leaving the Yankees for the White Sox has returned posting 12.7 K/9 and has cut down on his walks, making him a perfect fit for the seventh in front of Betances and Chapman. It also gives the Yanks a proven closer when Chapman needs a day or if he falters. Kahnle has been a stud all year for the Chi Sox posting a 2.50 ERA and an unreal 15 K/9 giving the Yankees four of the top strikeout relievers in all of baseball, not bad after dealing with Clippard give up Grand Slams like he's Oprah for the better part of two months. Kahnle is also under contract for three more years and Robertson for two.
Finally Frazier. If Garrett Cooper shows that he deserves to play first base every day then the Yankees run into the great situation of keeping him there and playing Frazier at third, relegating Chase Headley and his up and down bat to corner infield insurance (probably where he belongs given his light hitting just doesn't play well at the corner and his glove has been suspect at best this year). While Todd Frazier is only hitting .207 his batting average on balls in play is an ugly .216 leading many to believe he has hit into a lot of bad luck and positive regression is in the cards. After all he does have 16 HR and 44 RBI, and if the Yankees want to re-sign him after this year he offers far more versatility at the DH position than Matt Holliday who handcuffs Girardi by not being able to effectively play a position.
Even with both of those trades the Yankees still have some glaring weaknesses and potentially intriguing prospects to pull off another deal if they want.
First Base
First base has been a huge issue for the Yankees but with the addition of Garrett Cooper and now Todd Frazier the Yanks appear to have answered their corner infield questions for the second half. I would imagine, as I'm sure everyone else would, the Yankees are no longer in the market for further first base help behind those two. However, Yonder Alonso is still on the market if they really wanted to make a move to put him at first and Frazier at third but that would be an unnecessary trade to make for New York.
Bullpen
Again, similar to the situation at first base, the Yankees have more or less solved this problem with the return of David Robertson and the addition of Tommy Kahnle. If they choose to keep adding to their already fearsome bullpen there are plenty of relievers left. Veteran Pat Neshek will definitely be available from the Phillies but their asking price may be steep, that goes double for Brad Hand on the Padres who is having a huge season and was rewarded with his first All-Star nod. Mark Melancon may be on the move from San Fran but his huge contract will scare most teams from making a move for him not to mention reports that he may not be the best clubhouse guy. Anthony Swarzak (former Yankee) is having a strong season for the White Sox as well but all you need to do is look at their trades from the past two years to see that the asking price would be steep. Justin Wilson (another former Yankee) is having a great season for the Tigers but may also have too steep an asking price, especially with the Tigers in desperate need of prospects to rebuild around. The best option for the Yankees is to stay out of the battle royale that is sure to ensue over Neshek and Hand and be happy with their already strong haul from the White Sox.
Starting Pitching
The biggest and relatively only need for the Yankees after Cashman worked his magic is to bolster the rotation with reliable starting pitching. Cash has repeatedly stated that he would rather top pitching prospect Chance Adams refine his game at Triple-A a little longer; Justus Sheffield is still only in Double-A and James Kaprielian underwent Tommy John for a second time. With Michael Pineda going under the knife Tuesday for the same procedure the Yankees now have a bunch of question marks in the rotation. Jordan Montgomery and Luis Severino have been the most reliable starters all year and represent the future of the staff, but CC Sabathia has shown he still has something left in the tank after all these years. Masahiro Tanaka has been a question mark at best pitching to a very un-ace like 5.33 ERA and a 7-9 record on the year, although over his last four starts he has looked like he may have figured things out. The Yankees have plenty of stop-gaps on the roster to slide in and take Pineda's spot but will Bryan Mitchell, Luis Cessa or Chad Green really bring the team to the post season? No.
There are plenty of starting pitchers for the Yankees to go after without breaking the prospect bank, especially after giving up their second best prospect in Rutherford and a top pitcher in Clarkin.
The biggest concern for Yankee fans now is that Cashman gets overzealous and decides to overpay for an ace or rental. The Oakland Athletics are aggressively shopping Sonny Gray leading up to the trade deadline and have no shortage of interest in the young right hander. In my opinion the Yankees should not be in on him, while Gray has pitched well in his last four starts he still sits at a 3.72 ERA and is two years removed from his best season. Not to mention the injury concerns that have popped up over the last two seasons. Gray is a good pitcher but the Yankees should be in the market for cheaper rentals rather than searching for an ace to replace Tanaka at the top of the rotation.
Justin Verlander's asking price will be through the moon knowing how the Tigers operate and is pitching extremely ineffectively this season (I would know he's on my fantasy team). It would appear that last year was a flash in the pan for a 34 year old former ace that walks the entire league and has 2450 innings of mileage on his arm. The Yankees shouldn't even entertain going after Verlander, whether Detroit makes him available or not.
Scott Feldman and Trevor Cahill would be far more in line with the Yankees time line than Gray, who the A's are asking a lot for. Both Feldman and Cahill are both free-agents at the end of the year and would cost Cashman far less than some of the supposed aces still on the market. After seeing what Jose Quintana cost for the Cubs I would be wary of the market on top tier pitchers.
Both Feldman and Cahill are having solid seasons for the Reds and Padres respectively with Cahill being the far more attractive option, he is pitching to a 3.17 ERA with Feldman pitching to 4.34 ERA. Cahill comes with injury concerns and Feldman is really best suited for a back end of the rotation or long relief gig at this point in his career. Neither is going to slot in at the top of the rotation for New York but at least the Yankees would know what they're getting with them and the Reds and Padres would not be asking for much for two soon to be free agents.
I don't see the Pirates moving on from Gerrit Cole and the asking price for him may be too much to stomach. Yu Darvish has been very good for the Rangers this year as they chill at the bottom of the standings but also comes with significant injury risk and is 30 years old, not to mention he is a free agent at the end of the year. Dan Straily of the Marlins becomes an attractive piece, coming into his own this year with a 3.31 ERA and a controllable contract for the fish; given their propensity for making bad trades, the Yankees may be able to steal him from them for a bargain price.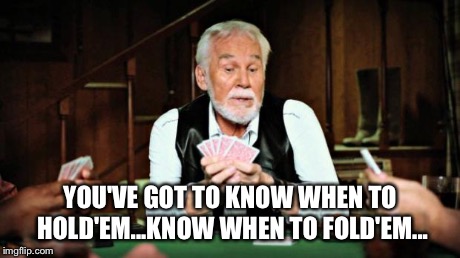 The pitching market is pretty saturated with Aces, former aces, mid rotation guys and back end guys alike. However the best move for the Yankees after solving their corner infield and bullpen problem could be to just stand pat at the deadline and see how far this rotation can take you. While they are contending this year, it is a surprise contention. It was never about 2017, always 2018, and with this team being in the thick of things towards the middle of July the front office should be content with seeing where the roster they have now can take them. With Sabathia, Castro and Holliday all back from injury this is starting to look like the team that started off hot as hell in the first half not to mention Aaron Hicks coming back soon as further reinforcement I would say let's see if the guys can stay hot coming off the DL and live with what happens if they don't. After working so hard to build up a decimated farm system there is no reason to throw it all away to have a chance at taking down the seemingly invincible Astros. Do not mortgage the future for less than a surefire option, which are not on the market as of now, the rotation has not been the issue the bullpen has and now that it is fixed there is far less pressure for the starters to give length. I say ride out the rest of the season with the players you have and see what happens. If not the Yankees can roll the dice and live with whatever happens.