This is not a joke, this is actually happening. Seahawks Pro Bowl defensive end is writing a book with the title "Things That Make White People Uncomfortable".
It is set to come out in December of 2017 or January of 2018, and it is being co-written by Dave Zirin, who has a long history of writing books about sports and politics, according to The Seattle Times. 
He claims that the title is just an attention grabber, but you don't fool me, Mr. Michael Bennett. You're gonna expose some people.  This book is going to be the NFL version of when Steve Carrell roasted the entire office.  BOOM! ROASTED!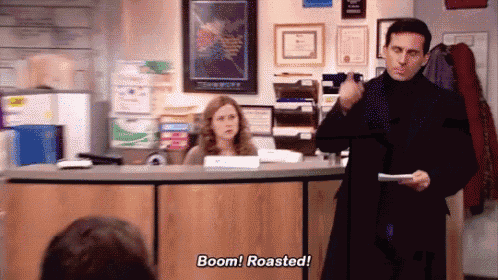 If you know a little about the Seahawks, or the NFL in general, you know Michael Bennett is a rather outspoken man. He's the one who said his favorite Halloween costume is a black man, compared Marshawn Lynch's famous run against the Cardinals to the Underground Railroad, and wants to ride an Arabian horse into the Super Bowl one day. It'll be quite an interesting book, and one I may want to give a read.
The content of the book, though? I can't even begin to guess. Well, I'm sure I can, it'll highlight the injustices of black culture and likely talk a lot about what Colin Kaepernick did in 2016. But how all that information will be presented is like trying to guess why there will be a third National Treasure movie. There's really no direction or guidance to the answer, you just know you're going to be glued to the content.