A few days ago, the final ten players were revealed off of the "NFL Top 100 Players of 2017", which makes literally no sense because the list refers to the performances that happened during the 2016 season, but whatever.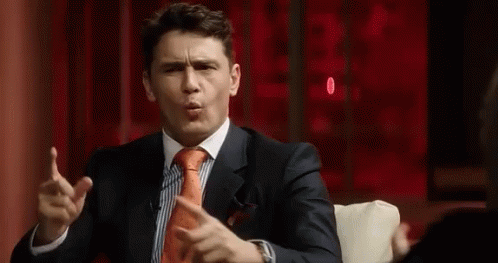 Analysts didn't have an impact on any of the rankings, since the players make them themselves (which could lead to some potential biases). Now, of course with any ranked list, there's going to be a good amount of people who disagree with the outcome. I'm one of those people.
.@dak makes his debut on the #NFLTop100! 🙌 pic.twitter.com/1QyFTfI3IO

— NFL Network (@nflnetwork) June 20, 2017
Let's just dive into this. Drew Brees ranked at No. 16. A rookie quarterback was two spots higher than one of the best statistical QB's in NFL history. I don't even hate Dak. As a Giants fan I realize he played incredibly well for the situation he was in, showing more poise than a few veterans in the league.
BUT…that doesn't mean that we have to put him in the same conversation as Brees or Russell Wilson. He had the best offensive line in football, a star running back, a hall of fame tight end, a top 10 receiver and the coach of the year. It wasn't like he had an Andrew Luck-type- rookie season (no offensive line, no running game, no defense, still finished 11-5).
.@AaronRodgers12 is the only QB in NFL history with a career passer rating over 100 (104.1)#NFLTop100 pic.twitter.com/Dh6dxMlBIL

— NFL Network (@nflnetwork) June 27, 2017
When it's all said + done, there might not be 5 QBs in NFL history better than Aaron Rodgers. Truly believe that.
6th in 2017 NFL Top 100 🤣

— Art Stapleton (@art_stapleton) June 27, 2017
I think I threw my iPhone against the fucking wall when I saw this. Even though I think Rodgers is the best player in the league, I respect that Brady is No. 1 and I understand it. But I don't agree with Antonio Brown and Von Miller being ranked above Rodgers.
Julio Jones and Khalil Mack make more sense since Mack carries that defense and Julio had a phenomenal postseason performance. Point is, Rodgers deserves some more respect on his name for bringing a 4-6 team to the NFC Championship.
Other notable abominations:
Giants DT Damon Harrison was ranked No. 96 when he's arguably one of the best in the league at his respective position.
Damon Harrison is the best run stuffing NT in the NFL, and it isn't even close pic.twitter.com/Xk9wksBIMQ

— Mike Renner (@PFF_Mike) May 31, 2017
Dez Bryant came in at No. 60 after finishing the season with 796 receiving yards and eight touchdowns.

T.Y. Hilton ranked at No. 61, one spot behind Dez. He LED the league in receiving yards (1,448) and scored six touchdowns. He had 650 more yards than Bryant.
The fact that David Johnson was left out of the top ten players of the league (ranking at No. 12) is insane. The guy led the league in scrimmage yards and touchdowns (with a subpar, injury riddled offensive line) and was practically the entire Cardinals offense. He's easily in the conversation with some of the most athletic guys in the league.
The "Top 100" always finds a way to let me down, so I'm pretty excited to see what's in store for next year.