Just when you want to stop watching the NBA forever because you're finally starting to get sick of the inevitable Warriors-Cavs finals showdown, they pull you right back in. The Clippers somehow convinced Chris Paul to opt into the final year of his contract by dangling the possibility of playing with MVP runner-up James Harden on the Rockets. The trade sent Paul to the Rockets in exchange for basically every player on Houston's roster. Sam Dekker, Patrick Beverley, Lou Williams, DeAndre Liggins, Darrun Hilliard, Montrezl Harrell, Kyle Wiltjer, a top-three-protected 2018 first-round pick and $661,000 were all shipped to the Clippers.
At first glance the trade doesn't look all that great on the Clippers end, especially considering they're trying to keep Blake Griffin from jumping ship and signing a mega-deal outside of LA (as long as it isn't Boston I really don't care where Justin Bieber's biggest fan ends up). Not to mention JJ Redick is another huge flight risk for the Clips along with sneaky-valuable Luc Mbah a Moute and things are looking bleak for the Clippers.
Lou Williams is a great scorer off the bench and he would be a great addition if they didn't already have basically the same player in Jamal Crawford, not to mention Williams may offer less defense than Isaiah Thomas. Beverly is a solid pickup but I would rather have him back up than get starter's minutes. Dekker, Harrell and Wiltjer can all develop into solid role players but none of them has the ceiling of a star. Hilliard is a non-factor and Liggins is now on his sixth team in six years. That 2018 pick basically means nothing since the Rockets obviously aren't collapsing enough that it cracks the top 5 in 2018 especially now that they have Paul for next year. The best part of this trade for the Clips is the fact that they got that $661,000 because you know they're offering all of that to Griffin right off the bat. They also clear up a ton of cap space by getting out from under Paul's contract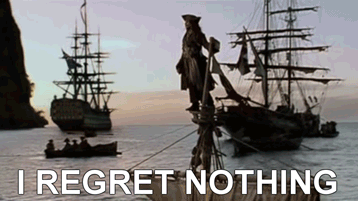 While the return for the Clips is pretty mediocre for one of the best point guards ever, you also got rid of the biggest selling point for Griffin when it comes time to decide his future. Playing with Chris Paul and DeAndre Jordan sounds a lot more appealing than playing with just DeAndre Jordan who brings next to nothing offensively unless you're giving him the ball within 5 feet of the basket. Griffin may want to be the alpha dog on this team, why I have no idea but that's the pitch I'm making to him if I'm LA (can we also talk about how messed up it would be for Blake to leave LA after locking Jordan in his home and refusing to leave until he signed a new contract with the Clips, some friend). Blake has transformed himself into one of the best passing big men in the game averaging at least 4.9 assists the last three years and his game has become less predicated on his athleticism as he's also become a knockdown mid-range shooter while improving at the free throw line too.
On the Rockets' side, I love it. You already had the MVP runner-up and one of the best offenses in the league, add Chris Paul and his legendary basketball IQ and you can tell the Rockets aren't just going to roll over and give the West to the Warriors next year. Most people will use the argument, "there's only one ball, how will Harden and Paul cooexist", and to that I say shut up. We just watched the Warriors win a championship with Durant and Curry, two ball dominant players, along with Klay who still gets his touches and Draymond Green who is most effective when directing the offense. My biggest concern for the Rockets is in their pace of play, Paul loves to slow things down and methodically work in the half-court while Harden loves to get out and go and toss his alley-oops to Clint Capela, who should only get better now that he has Paul tossing him lobs in the pick-and-roll along with Harden. Paul also happens to be the superior defender when stacked up against Pat Beverly so you aren't losing anything on the defensive end while gaining massively on the offensive end.
This should also finally give Harden a capable running mate to share some of the scoring load. I don't care what anybody says about Dwight Howard he brought next to nothing to the table for Harden during his time in Houston. Chris Paul will allow for D'Antoni to rest Harden more than he was able to this season and keep him fresher come playoff time, we all saw how run down and over matched he was against the immortal Spurs. Hopefully it also takes some of the burden off Paul too since he has ended his last five seasons injured to some degree. The Clippers free up a ton of cap space by trading Paul which will help them to be big players in free agency this summer but the appeal isn't the same without Paul and the uncertainty surrounding Griffin and Redick. This looks and feels like a desperation move for both teams; the Rockets chasing after the Warriors and the Clippers trying their best to advance past the second round of the playoffs.