This one goes out to my man Stanzo sitting pretty at a 2-9 record and currently tied in the cellar of our league with Tat (in all honesty they make a great couple). Now you and I both know Stanzo isn't an idiot when it comes to baseball (Tat is a different story, I mean the dude IS a Mets fan), there's no reason his season has been such a disaster for him…aside from the fact that his first ten rounds of the draft ended up netting him some pocket lint and a stick of gum rather than any impact players.
We've all been there before, doesn't matter what fantasy sport you play. I can picture it now, a naïve young man (or middle-aged dude, I don't judge mostly because I'll also be the middle-aged dude still playing fantasy in my parent's basement), wide-eyed and excited to draft his team. The team that is going to take him to the Promised Land…would be a shame if something happened to that perfect lineup he envisioned. You know something like the ace you drafted pitching like a Double-A fourth starter (see Danny Salazar and/or Jose Quintana). Sometimes you just don't have it, but when your entire team ends up being full of busts that's the moment when you 1. Start to believe in God and 2. Start to wonder what you did to him to piss him off so bad that he completely screwed your season. Now I don't know God personally but I've got to believe he's got some kind of grudge against Stanzo, I mean look at his first 10 picks and you tell me the guy upstairs didn't have something to do with this nightmare of a season.

Round 1: Manny Machado
Round 2: Miguel Cabrera
Round 3: Trea Turner
Round 4: Carlos Gonzalez
Round 5: Aroldis Chapman
Round 6: Jose Quintana
Round 7: Danny Duffy*
Round 8: Julio Teheran
Round 9: Danny Salazar
Round 10: Addison Russell
Start of the season this is a squad I absolutely do not want to play against. I mean Quintana and Salazar should have both been fantasy aces with Duffy and Teheran slotted in to be above average starters. Instead Salazar pitched his way to the minors and then the bullpen and then the DL, Quintana won his first start since May 2nd and has pretty much pitched just as bad as Salazar. Duffy is on the DL and Tehran has been a joke for the Braves this year after pitching like a future ace last year. The position players haven't been much better with CarGo basically contributing nothing to the Rockies being in 1st, Machado batting close to the Mendoza line and Addison Russell playing closer to my skill level than the one that saw him hit 20+ dingers last year. The only thing Turner can do is steal a base, and that's if he even gets on base, Cabrera is Cabrera but even he is having a down year by his standards, and Chapman was on the DL for all of May and most of June. I feel bad picking on Stanzo, but this is the worst collapse of a great team since the 2011 Braves and Red Sox both blew huge leads going into the final month of the season to miss the playoffs. Side note: That Red Sox season was my favorite since they missed the playoffs with a 90-72 record, but like senile John Sterling always says "You can't predict baseball Suzyn."
Sometimes you just don't have it in the cards, and I can tell you right now that Stanzo is a stronger man than I am because if this ever happened to me I would question my entire existence and give up sports forever. Pour one out for a lost season for my man, he could use the prayers.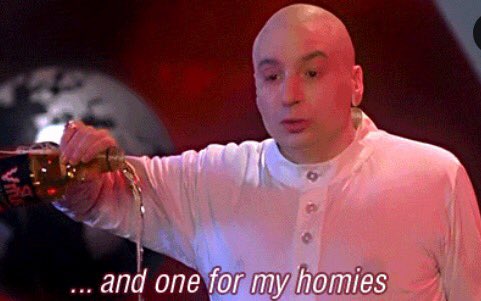 This is a cautionary tale for all of you fantasy players out there that think "oh that'll never happen to me", because it can and it will. Beware of the collapse, it can come at any time and without warning. If you feel a sudden onset of losses and slow starts have since turned into slow seasons call one of our hotlines so that our trained professionals can keep you from giving up on sports forever. Call before it's too late.