As a Giants fan this article kills me but also excites me at the same time. I will get the sad part (at least for me) out of the way because who cares about a pity party for some blogger you have never heard of. BREAKING NEWS: The San Francisco Giants will not make the playoffs. As a life long fan it sucks to eliminate your team on May 26th, but behind 3 teams, 11 games back, Madison Bumgarner gone dirt biking until August 1, and an offense that only hits solo home runs the hope is fading quick.
However, there is a gem out in the NL West that is not getting enough spotlight, but hey maybe that's why they are so exciting to watch. If you told me the Colorado Rockies would be the second best team in the league when Memorial Day Weekend rolls around I'd ask if you thought the Browns would contend for the Super Bowl. Anyway, this is a team I don't see fading. They have been doing some pretty special things on the field this season, and I don't think its crazy to claim that the Rockies can compete with the Nationals (sorry Mets fans), and Cubs for a National League Championship.
I get it, every time the Rockies win a game everyone screams and yells about how easy it is to play in their home ballpark. And those morons are right for the most part. Right this moment Coors Field ranks second in runs scored, but this year the stadium has only had the 10th most homeruns per game. But what is pretty telling of their success is that they have played less than half their games at home, and still have a 31-18 record. And splits are pretty even. 33 dingers at home, 31 away. 125 runs scored at home, 124 runs away. Yes, they have played 3 more road then home games, but looking at the numbers right now, their bats are still hot on the road. The way I see it, the Rockies use Coors field as an advantage, and they have seemed to fix the worst part of their game, which was playing anywhere but Denver. The Rockies have more games at home than games on the road remaining. The last time I checked playoff series are played at both teams stadiums. The Rockies own Coors field, and being a solid team at home and a .500 team on the road is all they have to do to win this division.
Like my explanation about their splits? Want to argue actual players suiting up every day? Talk to me about their pitchers. Chances are you probably can't name more than one guy in the rotation. Right now their starters are Tyler Chatwood, Tyler Anderson, Antonio Senzatela, Kyle Freeland, and German Marquez. Their top guy coming in to the season, Jon Gray, is out and will start throwing bullpens this weekend. As a starting staff Rockies are 11th in baseball in ERA, 7th in innings. Not stellar, but both top half of the MLB. As the 2015 Royals were able to prove, you don't need big names in the rotation. If you can get the game to the pen in the 7th and have a few great relievers the game becomes a lot easier. And as of now that is the model this Rockies team has taken. When the decision comes to the Rockies backend the record is 8-3. They also lead the league in saves because of red hot Greg Holland. The man is 19 for 19 with a .96 ERA. Only one of the top 5 relieves in innings pitched has an ERA over 2.80. Don't get so caught up that there is no clear ace on this staff. Baseball is changing and it isn't as necessary as it used to be. In 2014 the Giants won a chip with Tim Hudson, Jake Peavy, and Ryan Vogelsong behind MadBum. Miracles are real.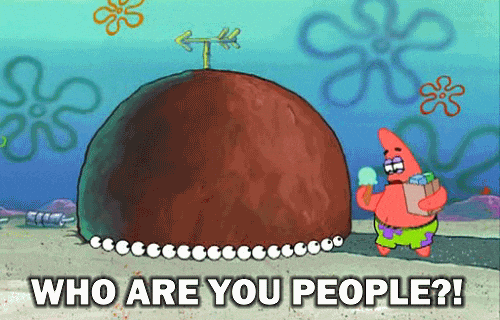 Now let's think about their offense. This is the easy part to convince you of. As a team they rake. They score the second most runs in baseball and hit for the second highest average. This year their lineup bolsters 3 hitters with over 10 bombs in Nolan Arenado, Mark Reynolds, and Charlie Blackmon. Trevor Story isn't as big of a headline as last season, but he does have 7 homers and 7 doubles. Their outfield may be the best in baseball. From left to right the Rockies put out a strong platoon in left between Alexi Amerista, who is hitting .365 in 26 games, and Gerardo Parra. In center is Blackmon who is a true 5 tool player at the top of the order. Cargo in right has been a 3 time All-Star and adds power to the middle of the lineup. Their lineup will continue to mash, and will carry this team through the season and make them a legit contender.
Listen y'all, the Rockies are here to stay, at least for 2017. They may pull of a one hit wonder act @Royals @Mets (at least the Royals actually got a ring), but a 1 hit wonder is better a no hit blunder. Not a great day to be a Giants fan…